If you are looking for hands-on activities to help explain the events surrounding Jesus' death and resurrection, then you'll want to grab a copy of the new ebook, A Sense of Resurrection–Easter Activities for Families from OhAmanda.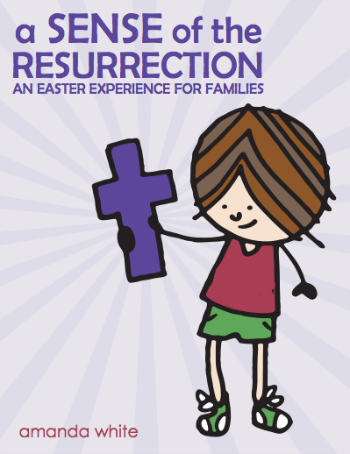 A Sense of Resurrection is 12 hands-on activities you can do with your kids in the weeks leading up to Easter. The activities are simple, but make a big impact through the use of the five senses to experience the Last Supper, the Triumphal Entry, the empty tomb, and more. It includes printables, a list of corresponding scriptures, and discussion suggestions for kids of all ages.
Find out more and view a sample of A Sense of Resurrection here!
I've had a sneak peek of the ebook and it is fabulous! I can't wait to add the activities to our Easter celebration this year! Amanda is the blogger of another popular ebook, Truth in the Tinsel, one of my favorite things about December in our home. Totally worth it–you won't be disappointed. I promise.