When you first start homeschooling, it can be very overwhelming. Do you join a co-op? Which homeschool curriculum should you buy? How do you report grades? Can you really do this? It's enough to make your head spin. Even though I was a public school teacher before I started homeschooling, I still had a ton of questions and worries about starting the homeschool journey! In the beginning, I read books and homeschool blogs to answer my basic questions and help calm my biggest homeschool fears. Reading these blogs helped me gain the confidence I needed to say, "I can do this!" Maybe you're feeling that way? With school supplies on sale and everyone with kids gearing up for back-to-school, new homeschool moms are bound to be feeling anxious. If that's you, here are 5 Resources to Help You Tackle Your First Year of Homeschooling.
Homeschooling 101 by Erica Arndt
Homeschooling 101 is a step-by-step, practical guide that will help you get started and continue in your homeschool journey, including choosing and gathering curriculum, creating effective lesson plans, scheduling your day, organizing your home, staying the course, and more.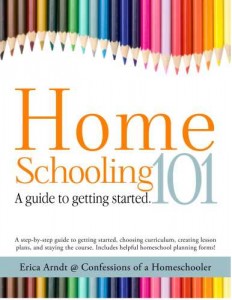 Homeschooling 101 by Kris Bales
Homeschooling can seem such an intimidating, overwhelming undertaking, but it doesn't have to be. With the help of this getting started guide, homeschooling can become a lifestyle of living and learning together, building memories for a lifetime.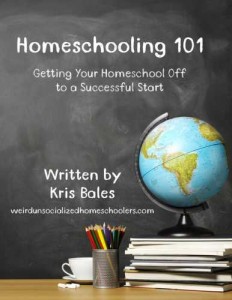 Homeschool 101 by Misty Bailey
The point behind the book Homeschool 101 is to answer questions that all first time homeschoolers have: How do I homeschool with little ones? How do I know what curriculum will work for my family? and many more.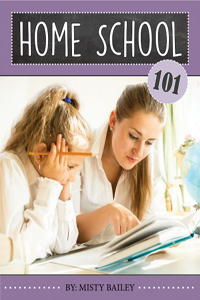 Planning Your Best Homeschool Year by Kyle McVay
If you have homeschooled for more than a year then you have experienced what I'll call an unproductive homeschool year. An unproductive year is usually because of failure to plan well. This book walks you through the process planning your homeschool year for productivity.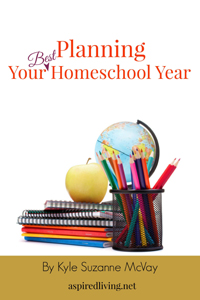 Weekly Homeschool Planner by Jolanthe Erb
An editable digital planner that will help you organize your school day and record your daily learning year after year. Additional forms help you keep track of testing results, evaluations, and special events. Each of the pdf pages in the file can be typed in, edited, and saved to your own computer every time you use it. It is a homeschool planner you use year after year.
All five of these resources and more are available in this week's Omnibus Sale. Just the Weekly Homeschool Planner alone is normally $20, but if you buy the Homeschool Omnibus for just five more dollars (total $25), you get 124 titles ​from 100 authors/speakers (47 MP3s, 76 PDFs, and 1 video course). Totally worth it! Be sure to check out the Omnibus catalog to see what other titles are included. There's something for everyone!

OMNIBUS FACTS AT A GLANCE
124 total resources: 47 MP3s and 77 books
from 100 speakers/authors
for homeschoolers by homeschoolers
total value is $754
cost is $25 (with $9 DVD add-on)
cost is just 3% of the value
PDFs also come in Kindle/mobi format (where appropriate)
sale runs from

August 3-9, 2015

, specifically

12:01 AM

Eastern Time,

August 3

to

11:59 PM

 Pacific Time 

August 9

.