With these online technology classes, your kids can learn computer basics, coding, programming, robotics, modeling, development, design, and more in live or flex-paced classes!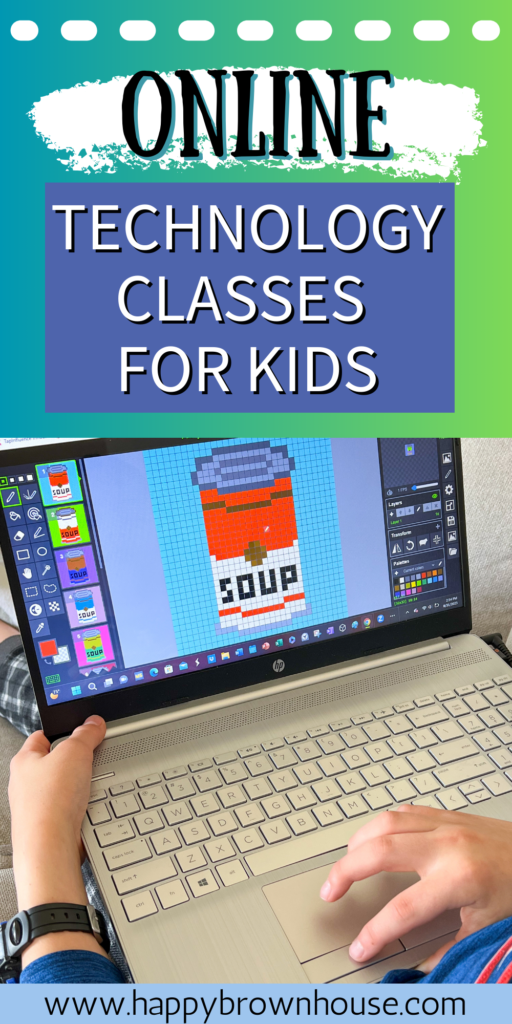 Technology education is more important than ever in today's constantly changing world. Our world is filled with technology and it's important kids feel confident to use technology through plenty of practice and direct instruction.
Disclosure: This is a sponsored post and I was compensated for my time to review and write my honest opinion. I was not required to post a positive review.
Technology Education for Homeschool
While I can remember a world before websites, Google, or even a smart phone in my pocket, my kids will most definitely not. In fact, as homeschool children of a long-time blogger and content creator, they've grown up watching me use computer technology their entire lives.
I assumed my kids would automatically pick up on technology skills simply because they are surrounded by it. However, I've realized not all technology skills are intuitively learned. The older my kids get, the more I realize that they need direct instruction in computer technology, too.
For example, when my oldest took his first high school class online during the pandemic, I took the time to explicitly teach him in how to do everything tech related for his class--from saving documents as PDFs and uploading his assignments to making templates for lab reports for a formatting shortcut.
While he picked up on those skills quickly, it was during that online course experience that I realized I had some major technology education gaps to fill for my kids. Oops!
When Kids Want More Tech Knowledge
Around the same time, my younger son became really interested in exploring programs on the laptop. His computer explorations varied, but he mostly figured out a lot of computer skills just because he's intensely curious. He's the type of kid that will ask, "I wonder what this button does?" and actually pushes it.
Once he started feeling confident of his basic computer skills, he began asking to learn how to make a website and follow in his mom's blogging footsteps.
When I heard about MYTEK LAB, I knew it would be the perfect fit for him and all of his technology learning goals.
Online Technology Classes for Kids
MYTEK LAB offers engaging, live online technology instruction for grades 3rd-12th. They also have a flex-paced option (formerly called self-paced) where students will work on their own at their own speed. There are a variety of online technology classes for kids available depending on age and skill level.
My 11 year old son is currently taking Computer Technology (Elementary) for ages 8-12. The Computer Technology online class offers an introductory look at many different areas of technology. Students will learn programming foundational skills, many different creative applications, web design tools as well as many general technology concepts:
Intro to computer fundamentals
2D Game Art
Programming
3D modeling for games
VR Development
Web Design
Robotics
3D Modeling for 3D Printing
These are highly engaging online technology classes, where students can follow along with the teacher as they learn a new skill to complete their assignment.
Recordings of classes are available after each class if students need to go back and watch a replay for any reason.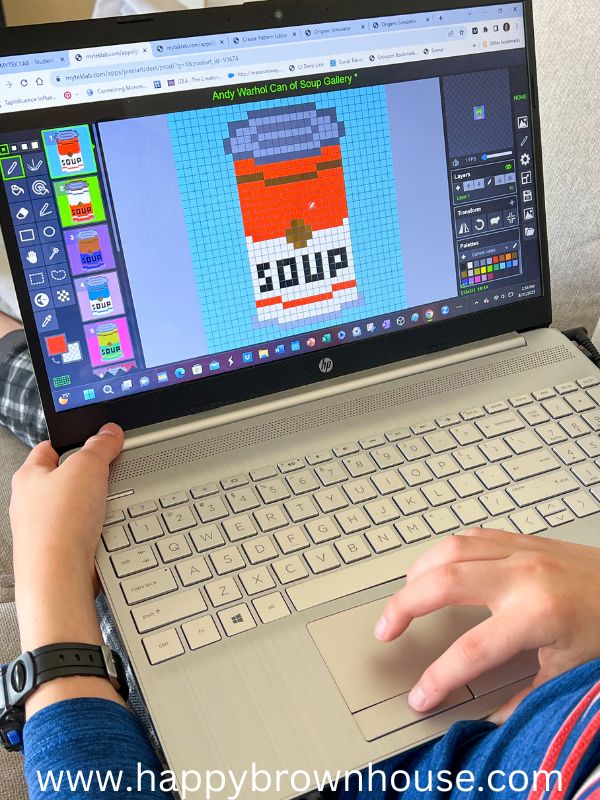 Our MYTEK LAB Learning Experience
My 11 year old is absolutely loving his MYTEK LAB Computer Technology class so far. I set up his MYTEK LAB student account about a month before class started, and he has explored the applications on his own with an intense curiosity every free moment of EVERY single day.
In his personal time, he's figured out how to take the first lesson a step further to make his Pixel Art look animated by adding extra slides and looping them together. His excitement over this was contagious and his creations truly are impressive for a kid just starting out. You can see some in the Instagram Reel I shared below.
Benefits of Using MYTEK LAB Online Technology Classes for Kids
There are many benefits of using MYTEK LAB. These are great online technology classes for kids that meet the needs of kids in 3rd-12th grade and prepare them for our technology filled world!
Learning these technology skills at an early age and building them up through the years can open so many future career opportunities for kids.
MYTEK LAB classes teach a variety of skills in a fun, engaging way, while still challenging their brain in new ways.
The class schedule is generous if your child has to miss the live class. The class recordings are provided each week if your child wants to go back and refresh their memory on a concept. Or, if they miss the live class, they may watch the replay to catch up.
MYTEK LAB students have direct access to the instructor, Stephen (the kids call him "Mr. MYTEK"), if they need help.
MYTEK LAB is a safe and monitored environment for students to share their projects and comment on one another's work in the gallery. I have been impressed with how the instructors run the live online classes, including multiple moderators to help monitor the chat function and assist students as needed.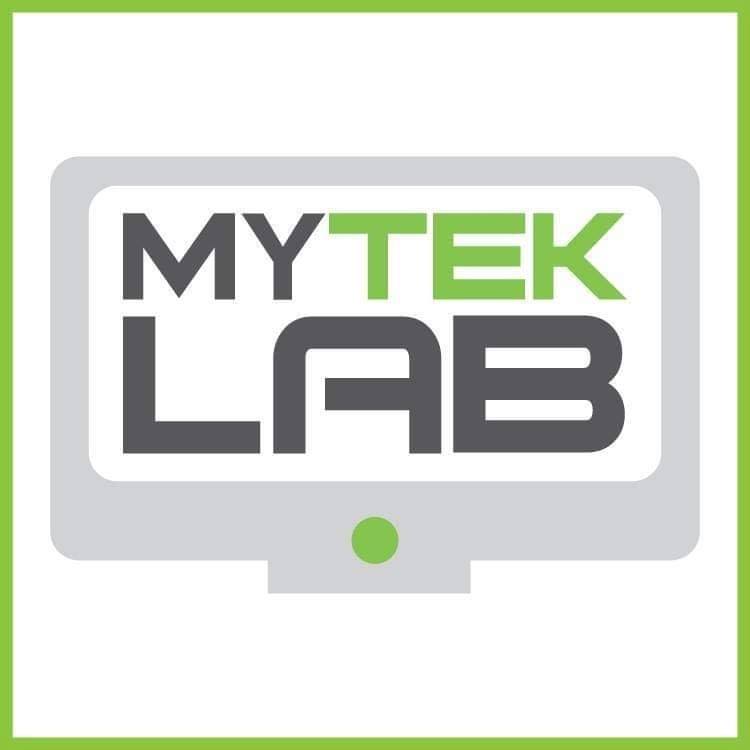 MYTEK LAB Discount for New Families
New families can contact Jacky (Mrs. MYTEK) at jsouders@myteklab.com for a discounted monthly rate of $15 dollars off of the monthly rate. It's normally $49 a month, discounted down to $34 a month.
Related posts you might like: