Look what I've been working on...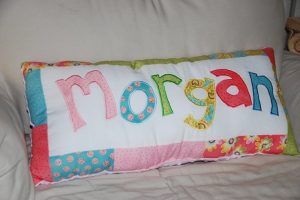 Saturday 3rd of April 2010
these turned out too cute! love it! thanks for linking them to my site!
Thursday 1st of April 2010
These are so cute! Are you going to post a tutorial? Please email me if you do, I would love to know how you made these. Did you do the applique with a sewing machine or embroidery machine?
Tuesday 30th of March 2010
Monday 29th of March 2010
Oh how cute! Great job w/the colors & the fabrics!