This is my favorite Homemade Playdough Recipe. Unlike some store-bought brands, it is smooth and stays soft for a long time if stored properly! Plus, you probably already have most of the ingredients in your kitchen cabinets. Playdough is perfect for strengthening fine motor skills. Not to mention, kids love to create with it. Playdough is a childhoood staple and almost everyone has played with it.
Playdough can be played with in a variety of ways. The possibilities truly are endless with this open-ended activity. Kids can enjoy playing with playdough tools or cookie cutters, roll snakes and balls, and mold it into various shapes. I often like to let children practice using scissors with playdough to help them learn how to cut. Plastic knives are another thing to pair with playdough to help kids learn how to use knives.
Homemade Playdough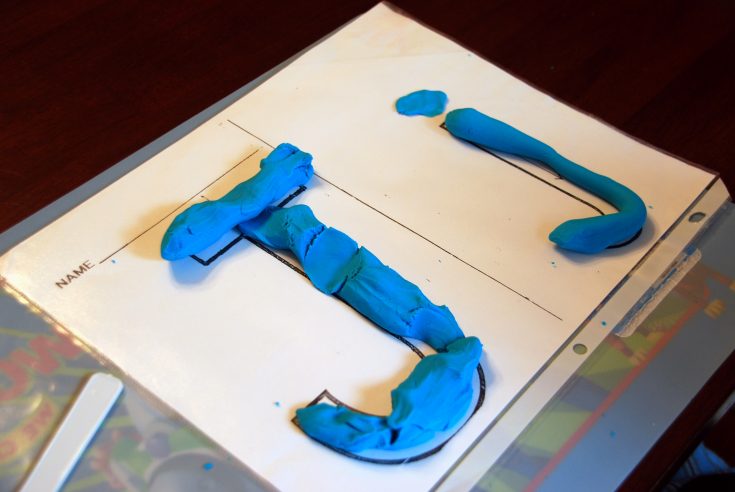 This homemade playdough is smooth and stays soft for a long time is stored properly.
Ingredients
2 cups Flour
2 cups Water
1 cup Salt
2 tbsp Oil
2 tbsp Cream of Tartar
¼ tsp Food Coloring
Instructions
Heat about 3 minutes on High.
Stir continuously.
After it gets thick and forms into a ball, pour onto some wax paper. Let the dough cool slightly.
Knead until smooth.
Store in a plastic bag, inside an air-tight container.
Recommended Products
As an Amazon Associate and member of other affiliate programs, I earn from qualifying purchases.
If you want to add a little sparkle to playdough time, add a little glitter during the cooking process. Or, add some essential oils to make the playdough scented. Lavendar playdough has a calming effect on kids.