Over the summer, I had a serious conversation with our oldest about our homeschool. Jonah just turned eight and he's feeling the desire for more freedom. As a momma, I'm feeling the tension as he's trying to assert more independence. Instead of resisting change, I listened and asked questions to get to the heart of the matter. While I can't let him do everything he expressed, I can give him a little more control over his homeschool day.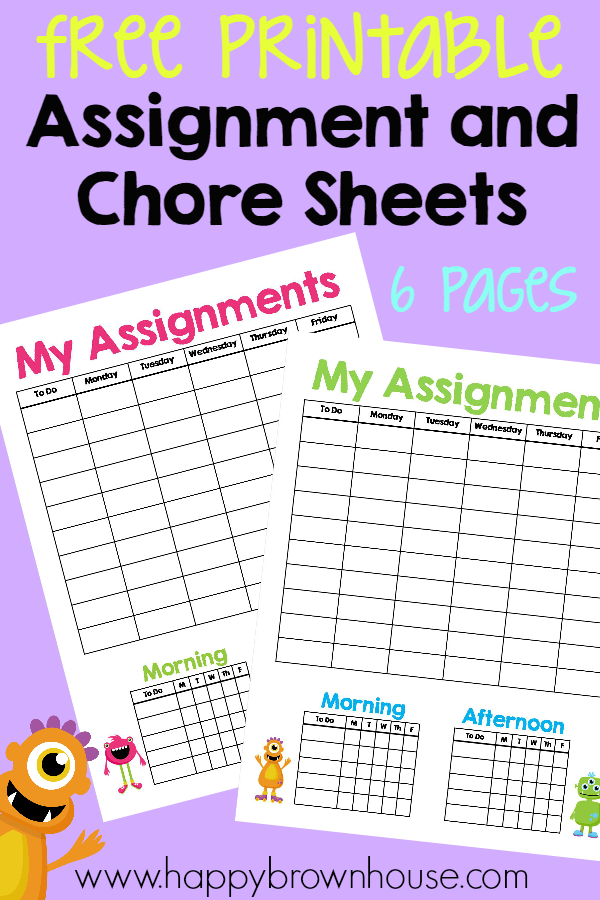 This shop has been compensated by Collective Bias, Inc. and its advertiser. All opinions are mine alone. #SchoolYearReady #CollectiveBias
In order to encourage Jonah to be a little more independent, but still maintain ultimate control over what needs to get done during our homeschool day, I made a daily homeschool checklist for him to use each day. This was one of Jonah's requests. With the checklist, he can choose when he does certain subjects. As long as he finishes his assignments, I don't really care about the order he chooses to do them. Jonah worked with me to make these printable assignment and chore sheets, so he is excited about using them this school year.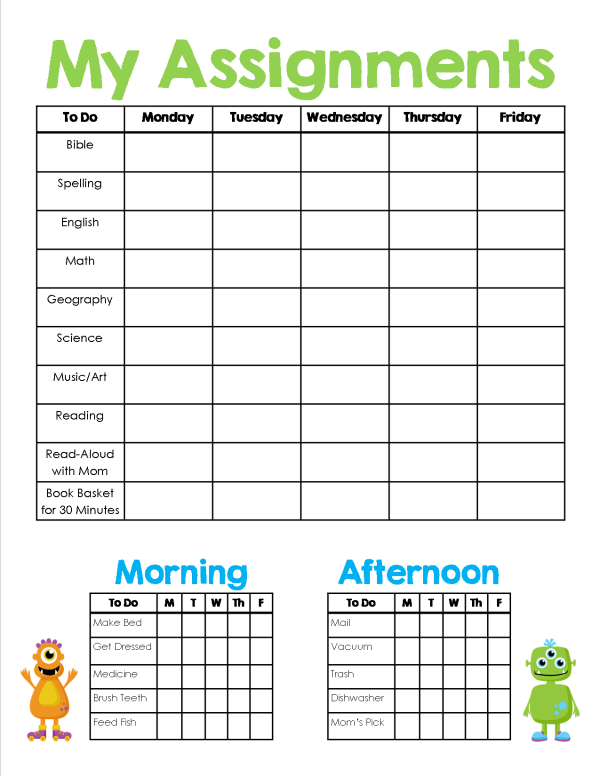 I'm hoping that seeing a visual reminder of what he has to complete will help motivate him and cut down on the "Are we done yet?" questions I heard at the end of last year. (He can't wait to get done and play with his Lego collection!) I included a space for daily routines/chores at the bottom to remind Jonah of his household responsibilities without having to nag him. We'll see how it goes, but I'm hoping this works for us, since I'm going to have more structured time with Asher for preschool. With this in front of Jonah, he can move to another assignment that he can do independently while waiting for me to finish preschool time with Asher.
Once I was finished printing out the assignment sheet Jonah chose, I heated up my Scotch™ Thermal Laminator to make the cardstock even more durable. As a homeschool mom, I pretty much laminate everything that we'll be using daily. Once the blue ready light was glowing, I placed the cardstock page in a Scotch™ Thermal Laminating Pouch and inserted it sealed/closed edge first. The laminator quickly fed the sheet through and came out sealed perfectly. While I had the laminator hot, I also laminated a few letter tile pages for Asher's preschool time.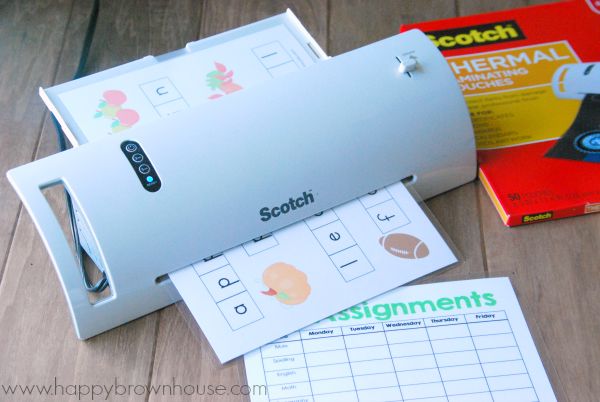 As Jonah finishes each assignment, he will place a checkmark in the box for the day with a dry-erase marker. At the end of the week, we'll erase and start over. (If your child smudges the dry erase marker, you can also try a wet-erase marker.)
I found my Scotch™ Laminating Products in the Back-to-School seasonal area and in the stationary aisle at Walmart right along with all the other school supplies I was shopping for.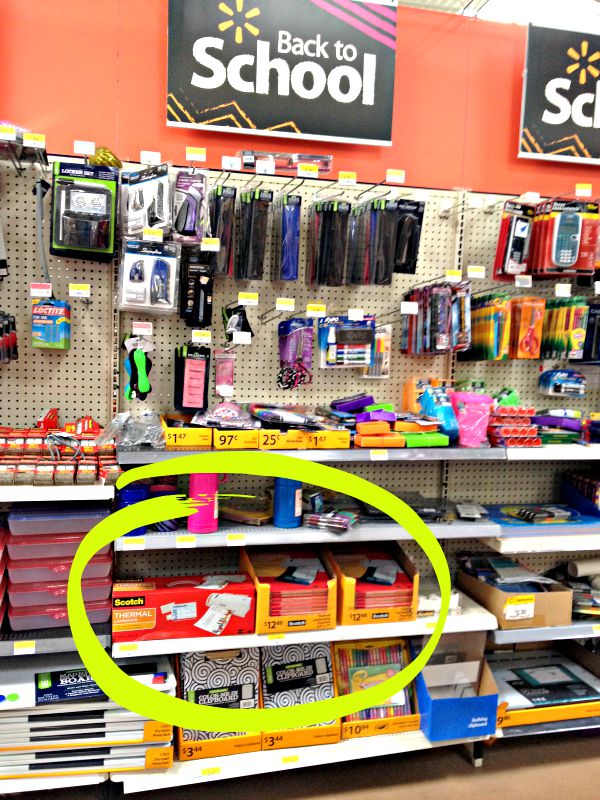 While I was there, I also picked up a new combo pack of Post-it® Notes and Page Markers to help Jonah keep all of these assignments straight. We use Post-it® page markers to mark the pages in our current read-alouds, interesting pages I want him to look at in our book basket books for each unit, my teachers guides, and so much more! Other than the basic school supplies like crayons, paper, glue, etc. I probably use these the most. Three cheers for a productive school year!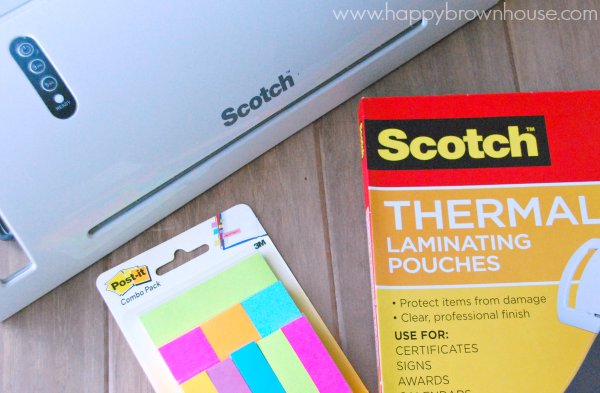 Want to make your own Assignment and Chore Sheet for your child? Subscribe to the newsletter and get it sent straight to your inbox.