After this week's post about Special Time & Living Fully, I made sure I really lived! I soaked up time with my boys this week.
We headed to the Library for Story Time and heard stories about butterflies. Jonah made a butterfly puppet. (Sidenote: Do you go to your local library for story time? Ours is FANTASTIC! Seriously. It is the highlight of Tuesday mornings.) The timing of the butterfly theme was perfect considering we got our shipment of caterpillars this week from Insect Lore to observe the butterfly life cycle. I couldn't have planned that one better if I'd tried!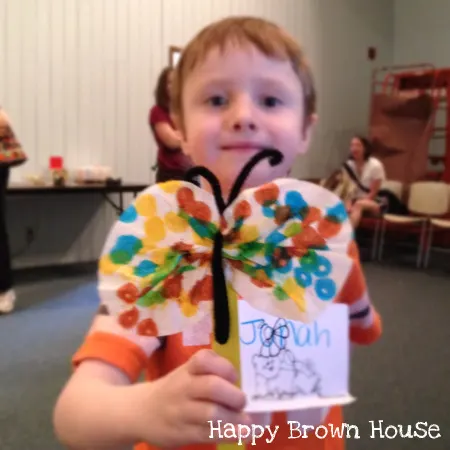 We headed to the park for climbing, swinging, and a big dose of natural Vitamin D. We stuck Asher in the swing for the first time. I think he's a fan, don't you?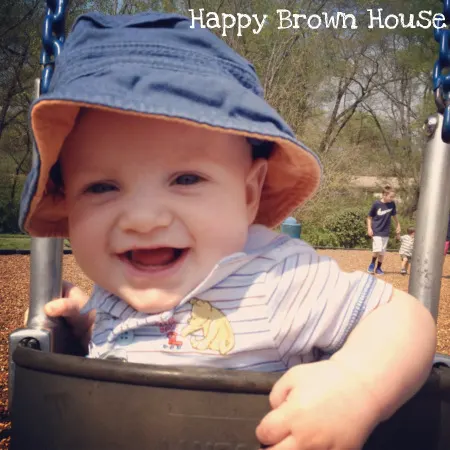 Big brother got to push little brother. This made my heart swell so much it burst into a million pieces right there on the playground. I am still in awe with His ways with me.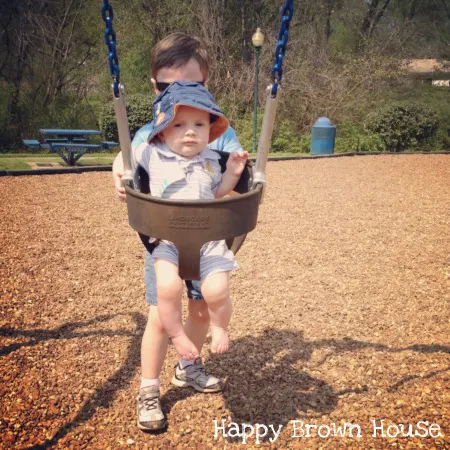 Jonah got his haircut. It should be noted that if Ms. Emily ever leaves Great Clips, Jonah will be one devastated boy. She's the only one he will let touch his head. Serious tears if Ms. Emily isn't there...we know her schedule now. As we waited for Jonah's turn in the chair, he talked it up with an older gentleman. This boy could talk to a wall for an hour and you've already seen evidence of his imagination in this video...let's just say that the man probably regretted saying hello. Jonah would not let him go about his business and just kept talking to him. I, on the other hand, was dying with muffled laughter at the randomness that is Jonah. It was hilarious. I may or may not have left the man to his own defenses because I wanted to see just how long Jonah would force him to talk. I think the man got a kick out of him, so he wasn't bothered, but people, it was all I could do to keep from crying as I laughed.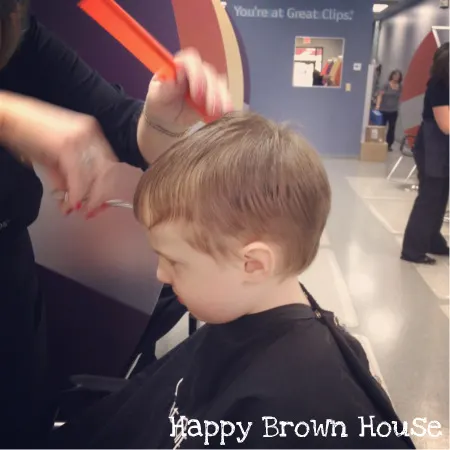 We often joke that Jonah's love language is eating out. One night he suggested we head over to a local frozen custard place. It was the best idea he's had in a long time. I, of course, encouraged Mr. Happy Brown House to be the "Fun Dad" as he talked about bathtime and bedtime, but really it is because Nana's Frozen Custard is my love language, too. I've trained Jonah well.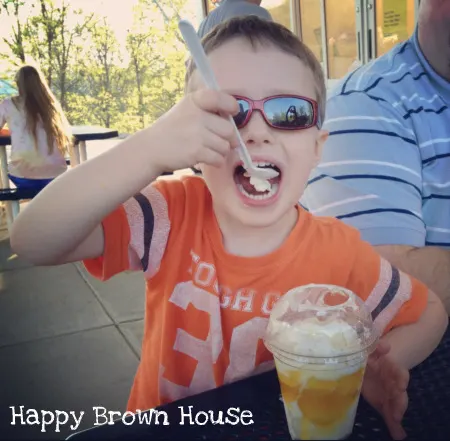 I enjoyed this Strawberry Shortcake...it was way bigger than I expected! It's a good thing I'm still using breastfeeding as my excuse to eat. By the way, I'm never weaning if it means I can continue to eat at Nana's regularly.
And this boy has learned how to splash during bathtime. We've also ditched the baby bathtub because he tries to climb out of it. Jonah thinks taking a bath with Asher is the funniest thing ever. Me? Well, I'm usually soaked. Laughing, but soaked thanks to this cutie...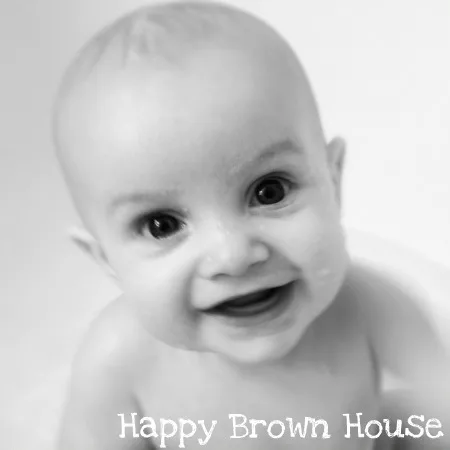 Linking up with the lovely Jeannett at Life Rearranged. All photos courtesy of my iPhone.