Want a fun game to practice numbers with your preschooler? Try the Parking Lot Game!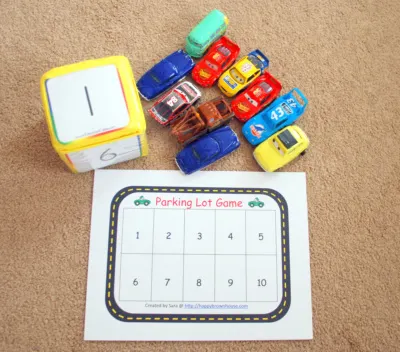 Directions for play:
Roll the dice
Count the dots on the dice
Place a car in the correct parking space
The first person to fill up their parking lot wins!
Materials needed:
Dice (printable dice are included in the download)
Small cars or other place markers
Parking Lot Game Mat (Download below & print on cardstock. Laminate for durability.)
Disclaimer: If you would like to share, please share a link to my blog or the page that hosts these files. Please do not link directly to just the PDF files. Please feel free to print the PDF file for your own personal use. They were created for private and non-profit use. Please do not sell or host these files anywhere else.