Busy Bags have been pretty popular around here for quite a while. With the new release of my book, Busy Bags Kids Will Love, I've been in busy bag mode. I thought it would be fun to bless a reader with a box of busy bags that are ready for them. All of these (except for one) can be found in my new book, but there are so many more to make in the book! I encourage you to buy your copy so you can make them yourself!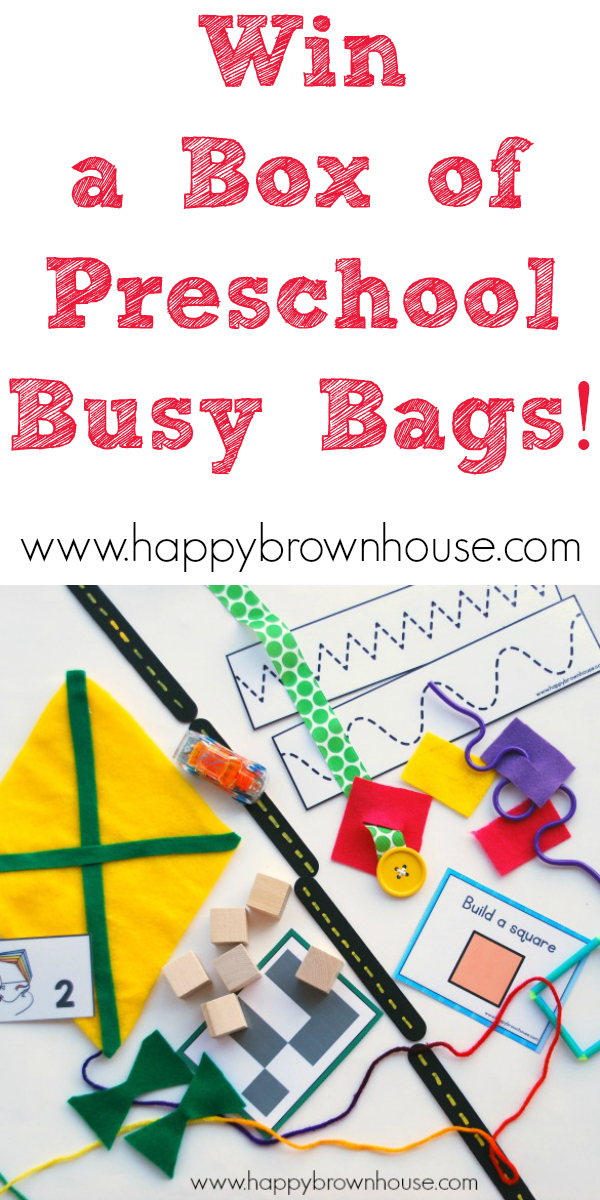 Box of Preschool Busy Bags Giveaway
If you enter the giveaway, you could have the chance to win:
Tracing Lines Busy Bag (laminated and ready to go with dry erase marker)
Popsicle Stick Highway with a toy car
Button Snake
Silly Straw Threading Busy Bag
Build-a-Shape (includes laminated task cards)
Kite Bow Counting (includes number cards laminated and ready to go)
Block Shadows Busy Bag (includes task cards laminated and ready to go)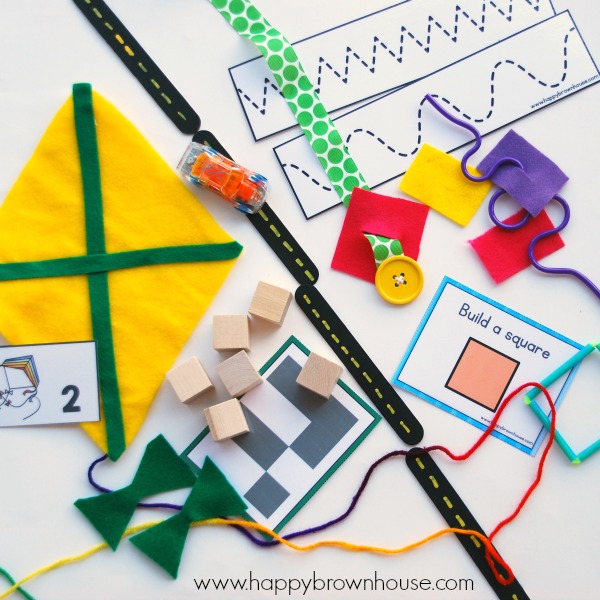 Enter here:
Want more giveaways? Other iHomeschool Network Bloggers are hosting blog giveaways on their blogs. Head over to see the other giveaways. Good Luck!