Description
When you purchase, you'll get a digital file with an Editable Chore Chart for Kids. This item is a companion to the Editable Chore Cards for Kids. You can buy it separately or in a bundle. To purchase the bundle, please visit the Editable Chore Cards & Chart Bundle page.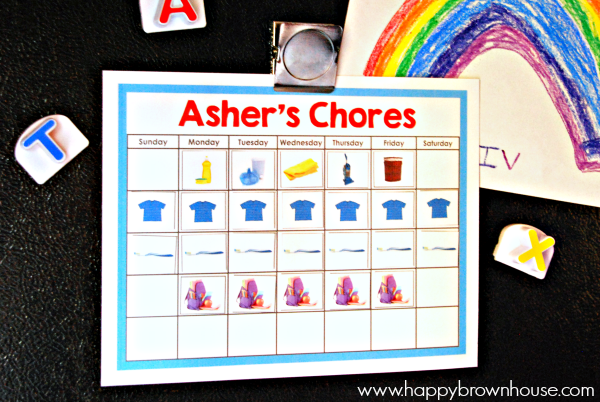 In this product, you'll find chore charts to help organize your child's household responsibilities in a clear and concise way.
The chore chart includes two options: 19 cards with real photos of items used in the chore and cards with written chore names for 28 chores around the house. There is also an editable page where you can write your own chores that are unique to your family. The possibilities are endless!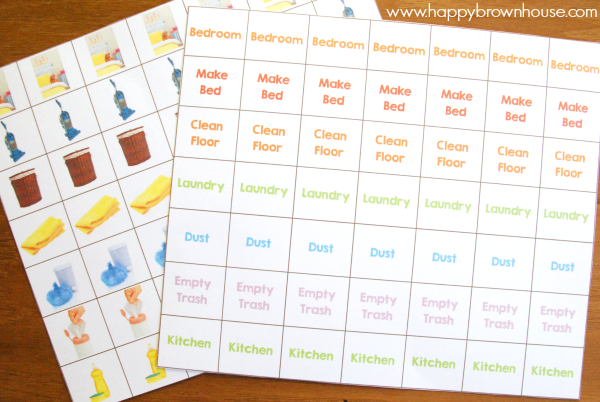 The Editable Chore Chart for Kids also includes daily routines like brushing teeth, getting dressed, and doing homework. The chore chart has tasks for the bedroom, bathroom, living room, and kitchen/dining room. These tasks coincide with the companion item, Editable Chore Cards for Kids, which have step-by-step instructions so your child can refer to the chore card instructions when completing tasks. However, you can use these separately.
You will find that this chart is easy to read, clear, and concise with real-life pictures of the tools children will be using to complete the tasks. These visual reminders are great for kids of all ability levels and will, hopefully, lower the amount of reminders parents have to give to complete the chores. The visual cues and easy text are also beneficial to special needs children that need these extra supports.
*Please note: You will need to use the computer to edit these in Adobe Reader (free). They cannot be edited using a tablet, Microsoft Word, or any other word processing program.
Here is a video preview of the cards and directions for how to edit them:
---
This is a digital file, so no physical product will be mailed to you. Per my terms of use, there are no refunds on digital products and when purchasing a product or requesting a free download, your email address will be added to my email list (Happy Brown House).
After your purchase is complete, your order (download link) will be available for immediate download on the completed order page. If you miss it, you will receive a confirmation email from me which will also contain the link for your download. If you somehow miss that one too, all your products/downloads (free and paid) will be in your account (found in the "my account" tab on my website under the "shop" tab).
Please note: if you purchase this with a credit/debit card instead of using Paypal, it will show up on your statement as an item from Paypal instead of Happy Brown House. I want to clear up any confusion you may have in the future.