Description
Want the letter tile spelling mats for the entire year? Check out the Letter Tiles Spelling Mats Season & Celebrations Bundle!
These St. Patrick's Day Letter Tiles Spelling Mats are designed to expose young learners to theme vocabulary words, letter matching, beginning sounds, and spelling practice. This activity was made to be used with a tub of letter tiles, but almost any type of letter manipulatives will work.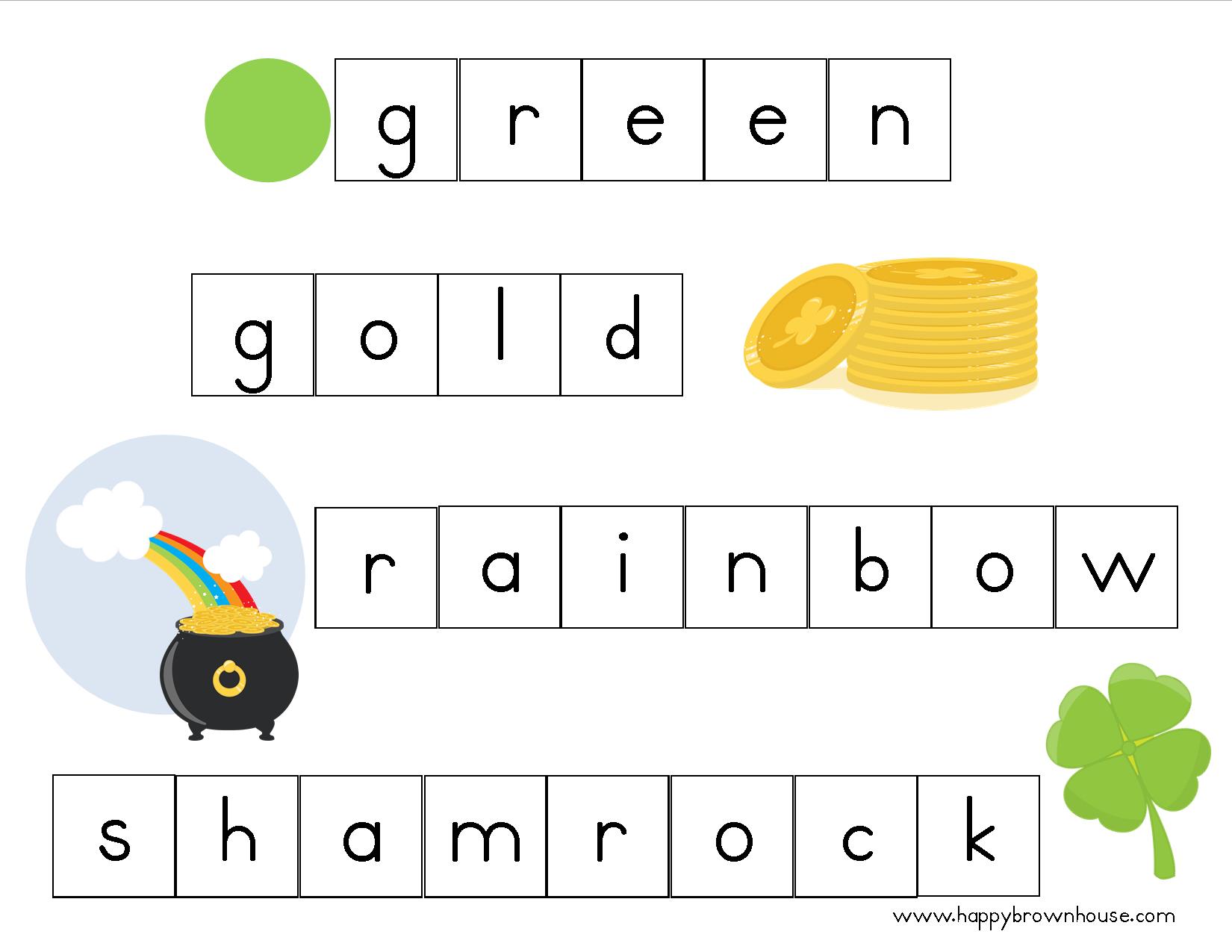 Each set of spelling mats includes three versions:
-Vocabulary words with pictures
-Beginning sounds page
-Blank letter tile spaces with picture prompts
Ideas for use:
-One-to-one letter matching
-Fill-in-the-blank beginning sounds
-Use ABC Stamps to fill in the missing letters
-Laminate and use dry erase markers to write the missing letters
-Place in the writing center for theme vocabulary cards with picture prompts for emerging readers
-Use as a theme busy bag
Recommended Resources:
---
Please note that this is a digital file, so no physical product will be mailed to you. Per my terms of use, there are no refunds on digital products and when purchasing a product or requesting a free download, your email address will be added to my email list (Happy Brown House).
After your purchase is complete, your order (download link) will be available for immediate download on the completed order page. If you miss it, you will receive a confirmation email from me which will also contain the link for your download. If you somehow miss that one too, all your products/downloads (free and paid) will be in your account (found in the "my account" tab on my website under the "shop" tab).