You can buy Ribbon Tag Blankets in the store, but I figure, why buy one when I can make it with things I already have in my craft stash? Seriously, I already had all of the materials. So for me, this project was FREE~my favorite kind of project!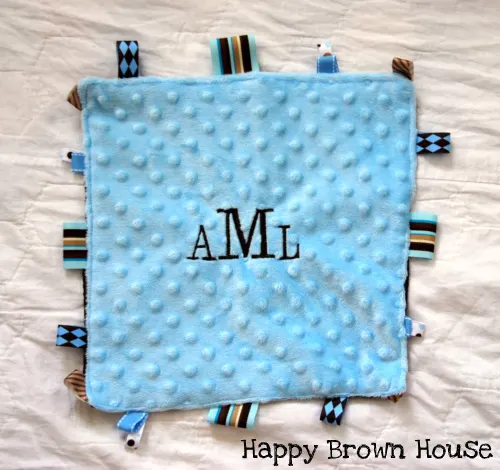 Materials:
12x12" square of Minky fabric (can also use fleece, flannel, or other soft fabric)
12x12" square of Satin fabric
Various ribbon strips cut approximately 2-3" long
thread
sewing machine
Directions:
1.) Cut your fabric. I like to use a 12x12" square for a "lovey" or snuggle blanket. (Optional: If you have an embroidery machine, this would be the best time to stitch the monogram.)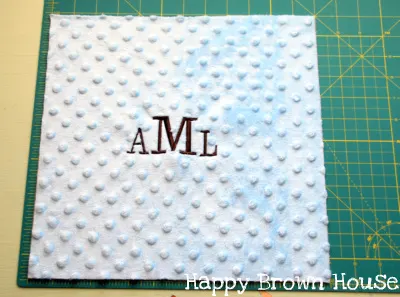 2.) Cut your ribbon. I don't measure exactly, just make sure you have atleast 2-3" inch pieces.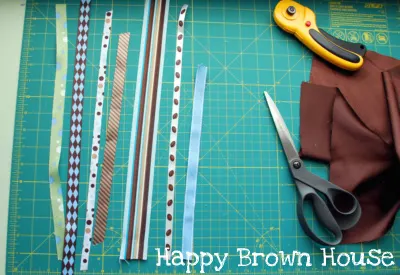 3.) Fold ribbon pieces in half to form a loop. Leaving a small amount hanging over the edge, pin the ribbon around the edges of the main fabric. The loop should be facing the inside of the square. (By leaving a little hanging over the edge, we will be sewing over the ribbon at two different points to ensure they stay inside the blanket.)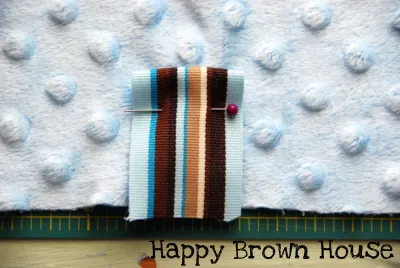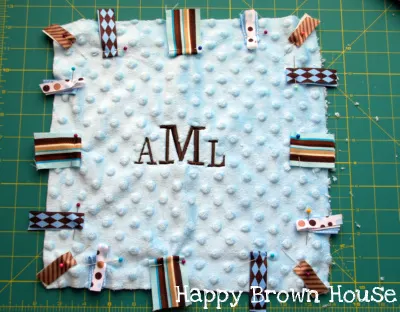 4.) Tack down the ribbon loops with your sewing machine.

5.) Place the other fabric pieces right-sides-together. If you are using Minky and Satin as I did, pin very well! The minky and satin will slide around as you sew. Also, minky has lots of stretch to it. If you don't pin well, it will be very wonky!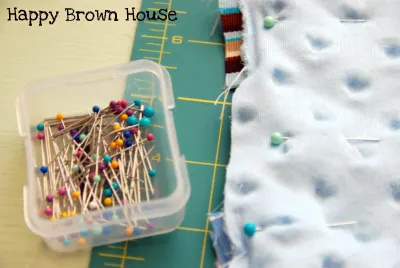 6.) Leaving a 3 inch opening, sew around the edges. (Leaving an opening is important!)
7.) Clip corners.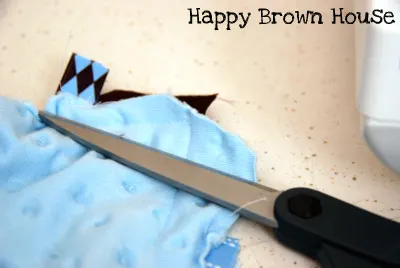 8.) Turn the fabric right side out. Push out the corners.
9.) Pin the hole shut and topstitch around the edges.

10.) Admire your work. Give to a little one to snuggle.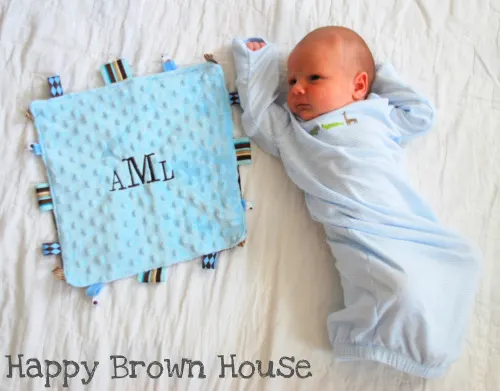 Asher is still too young to appreciate the soothing powers of a tag blanket, but isn't he cute?