You know the saying, "It takes a village to raise a child." Well, we've come to realize that it takes a village to bring a child home through adoption.
You are a piece of our village.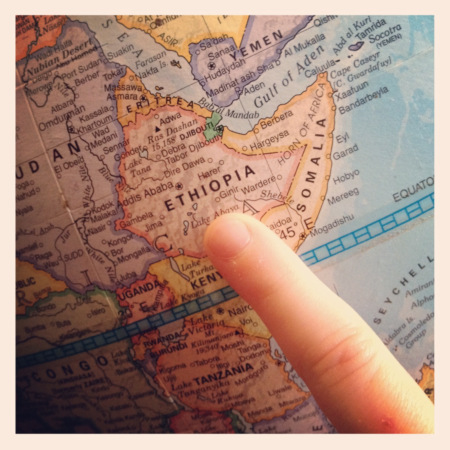 As we are, hopefully, nearing the end of our projected wait time for our adoption, we have felt a need to be completely funded so we are ready to go when we get the call. As of today, we have been on the official waiting list for 21 months. Our current projected wait time is 26-29 months, so we need to get on the ball!
Adoption is expensive, friends, and we can't do it alone. We expect to pay anywhere from $30,000-$40,000 before it is all said and done. God has been so gracious to us already by providing what we've needed at every paperwork checkpoint. The next portion of our adoption will involve country fees and travel expenses. As you can imagine, purchasing international plane tickets with little prior notice won't be cheap.
So here we are, asking you, our precious village, to help us reach our goals. You are a piece of our fundraising puzzle.
An Adoption Puzzle Fundraiser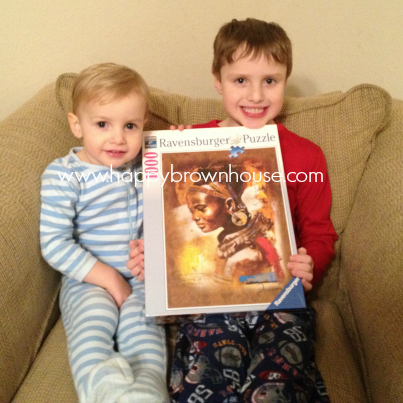 We've purchased a
beautiful puzzle of an African girl
and we are asking you to "adopt" a puzzle piece by donating $10. After receiving your donation, we will write your name on the back of the puzzle piece and add to the puzzle. As our adoption fund grows, so will the puzzle! When the puzzle is completed, we will frame it in a special frame so we can share with our child how many people loved her and helped bring her home. It will be a treasured keepsake.
Each puzzle piece is $10. You may choose to purchase a single piece, or if you want to donate a larger amount, you may purchase as many pieces as you wish! When all the puzzle pieces are purchased, we will have raised $10,000! Yeow!
How to Donate
You may click the Donate button to give securely through Paypal. (Side note: It is driving me bonkers that the donate button is stretched and blurry looking. I've tried everything I know to fix it with no luck. Please still donate despite my ghetto button 🙂 )
We truly cannot thank you enough for the support we've had since we first started this adoption journey in November 2010. Your encouragement and prayers have blessed us so much. We are truly thankful that you are a part of our village!
Help us spread the word! Share it, Tweet it, Pin it, Email it!
Blog Readers: Please don't feel obligated to give if you don't know us, or haven't been a subscriber very long. A blog post was the easiest way I could write and share it with everyone in our life. If you feel led to give we would be elated, but I recognize some of you are just here for fun printables and preschool activities. We'll be back to our regular fun tomorrow!