It's always sad to see summer come to an end. One of the great things about our homeschool life is that we can handpick our first day of school. While everyone else has been preparing to go back to school and sharing first day pictures, we've been preparing for a last minute vacation to Florida before we start our homeschool year. When J.M. Smucker's asked us to share about our last minute "Snackation", we were more than happy to share our Easy On-the-Go Snacking solutions!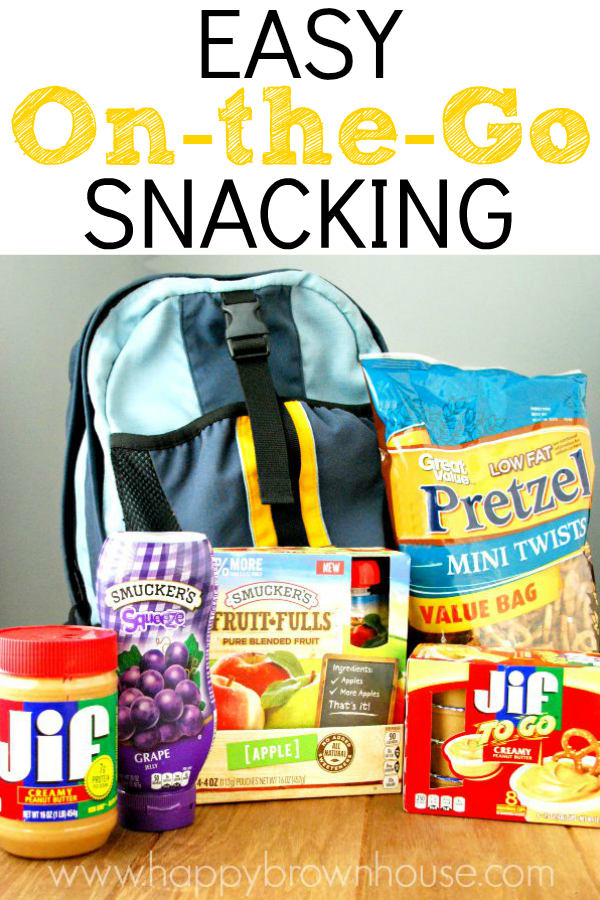 While we were at Walmart grabbing the last minute vacation essentials, we made sure to get some snacks for our road trip and to take with us for a day of fun at our favorite theme parks. My requirements for #Snackation food are simple. First, it needs to be mostly self-contained. Second, it must taste good!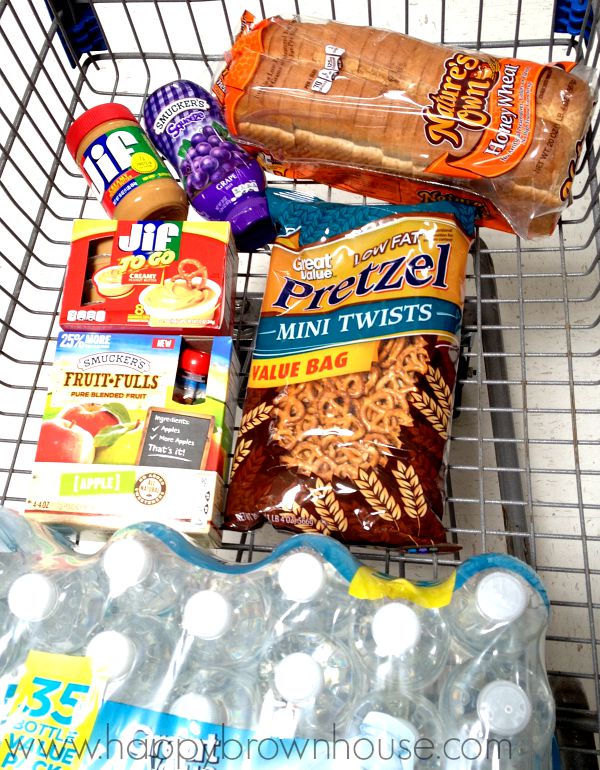 I ended up choosing to get a few sandwich basics to save money and keep us from eating fast food too many times--Jif Peanut Butter, Smucker's Jelly, and a loaf of bread. My kids love peanut butter & jelly sandwiches and they don't require refrigeration, so they are an obvious choice in our family for traveling and theme parks.
While I was getting peanut butter, I noticed the Jif To Go Dippers and knew they would be a good choice to take with us on our day of theme park fun. I got a bag of pretzels to dip in the individual peanut butter snack, or for the kids to just eat with their sandwiches. At the last minute, I ended up packing a box of graham crackers I found in my pantry. Because graham crackers and peanut butter go together so well!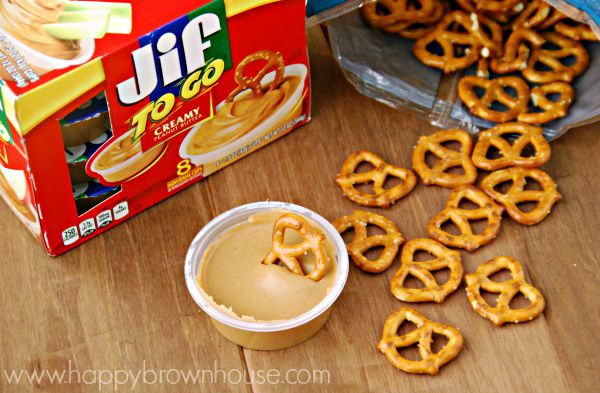 Since I will be handing snacks to the boys in the backseat, I got the Smucker's® Fruit Fulls pouches. My kids can open the pouch themselves and there is a low risk of mess--score! As a mom, I feel better about having a fruit option for the kids. The only ingredient in the pouches I purchased: apples--nothing else is added.
I know these snacks will be a hit with my family and get us through our travels without eating fast food for every meal. Besides, money saved means more souvenirs!
What are your favorite easy on-the-go snacks?