We've been studying vikings and early explorers at our house lately. One day I decided to get a little creative with the kids' lunches and prepare a fun and easy viking helmet snack. The kids loved it and have asked for this creative lunch twist every day since!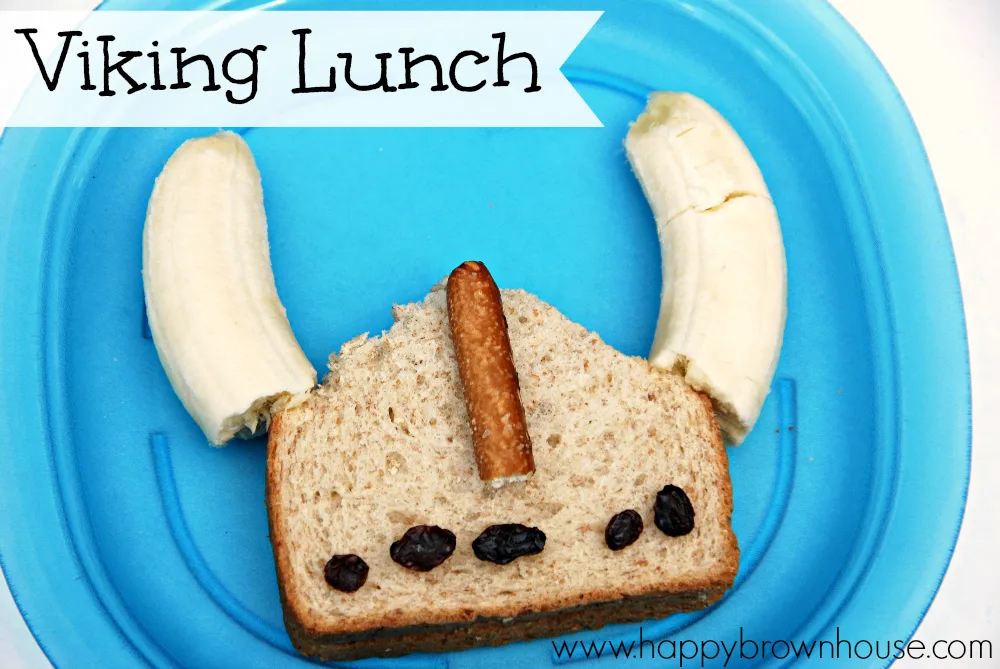 How To Make A Viking Lunch
Make a sandwich. Using a knife, I cut off a small portion of the top in an a rounded arch.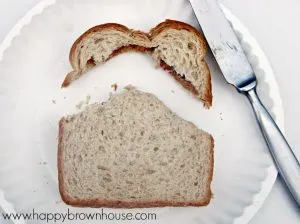 Next, I peeled a banana, divided it in half, and placed both pieces on the sides of the sandwich, pointing up.
Then, using a broken pretzel stick and some raisins, I embellished the viking hat.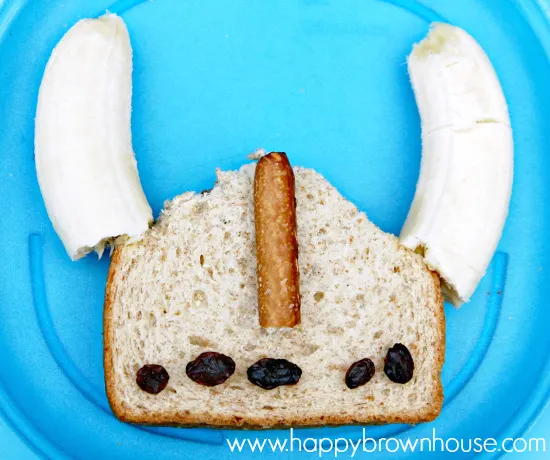 Eat and enjoy!
My kids really enjoyed this quick and easy treat! Asher gave it two thumbs up.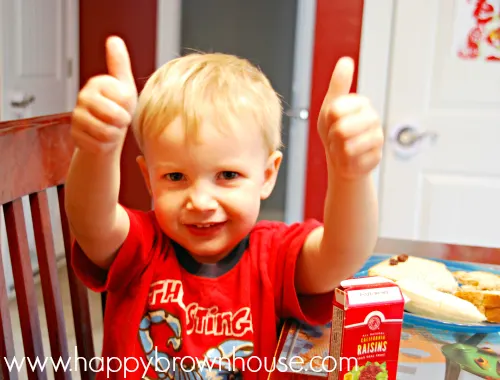 Viking Fun Fact: Horned Viking Hats are actually a myth! Traditional Viking Hats were rounded with a piece that hung down in front of their nose.
Our Favorite Viking Books to Read after Lunch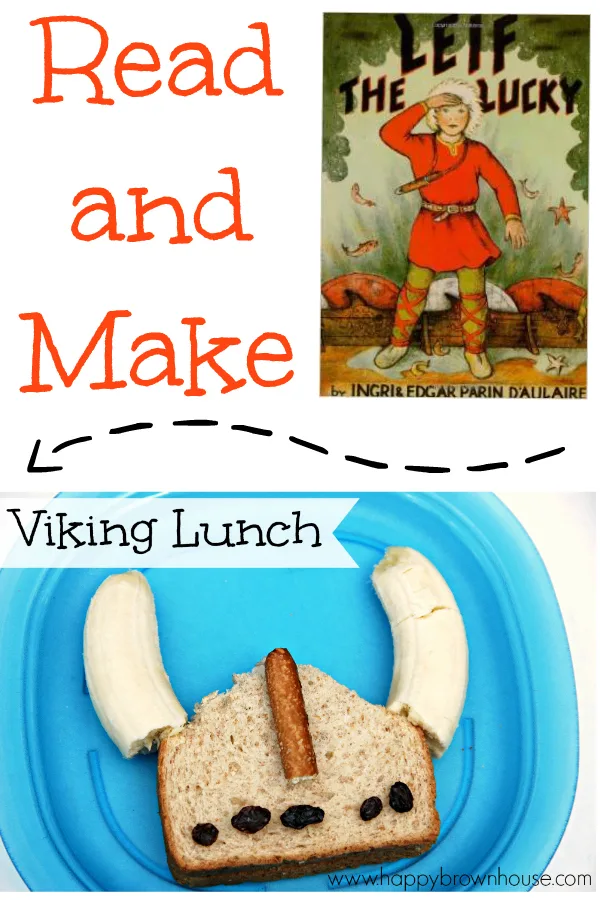 *Affiliate links are present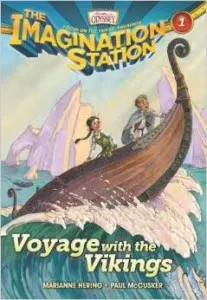 Voyage with the Vikings (Imagination Station Series)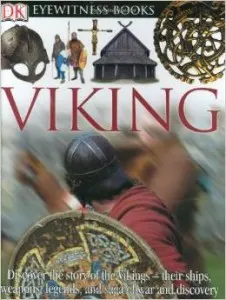 Viking (DK Eyewitness Books)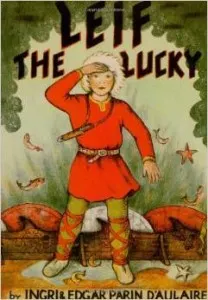 Leif the Lucky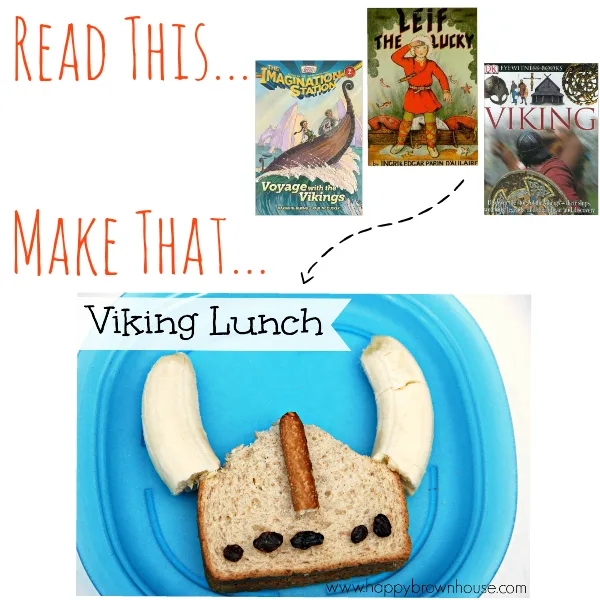 Tell me: How do you make reading fun?