I first "met" Laura while I was pregnant with Asher. If you were a reader during that time, you'll remember I was SO sick with Hyperemesis Gravidarum and the entire house was a little down in the dumps. During that time, Laura sent us a package with hand-drawn artwork from her daughter and a homemade crown for Jonah. It was a slice of sunshine during a rather rough time in our lives and we were touched by her kindness.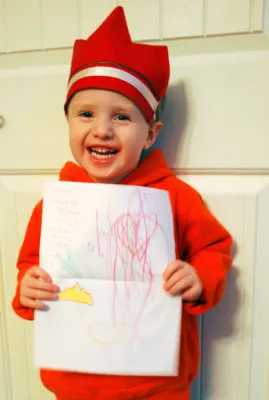 While the crown was a nice surprise, I was also drawn to Laura's fabulously creative blog. She comes up with some of the most clever patterns that just beg to be replicated.
And then she gathered all of those clever projects into a book! A real book! It's the most delightful thing to flip through.

When Flip Dolls & Other Toys That Zip, Stack, Hide, Grab & Go
arrived on my doorstep, my boys piled up on my lap. As we flipped through every page, they made a list of sewing projects for me....pretty much every project from the book!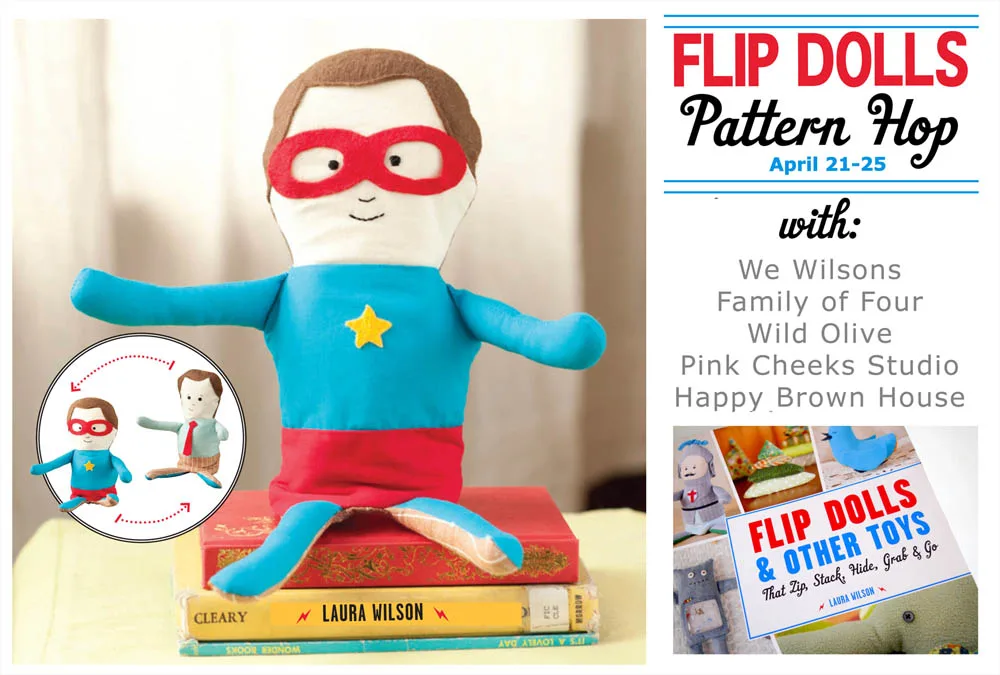 Laura asked if I'd join in the Flip Dolls Pattern Hop and I couldn't resist! I knew immediately I wanted to master the art of flip dolls, but honestly, the flip dolls intimidated me a little. I decided to start small.
Caterpillar/Butterfly Flip Doll
For my first attempt at flip dolls, I chose the Caterpillar/Butterfly pattern. With adorable pom-pom trim for the legs and a simple handstitched smile, I'm somewhat smitten.
Tucked inside, there is a small surprise...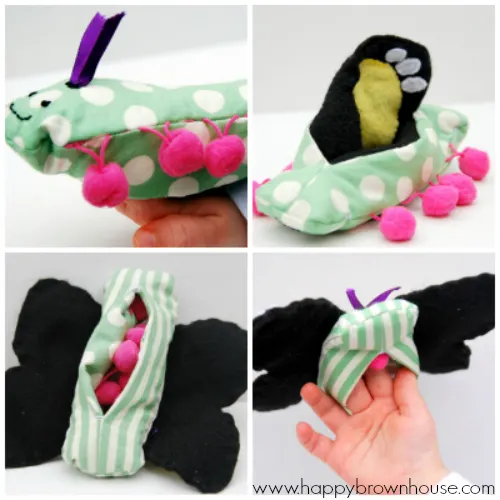 An adorable butterfly--perfect for little ones to use as a finger puppet!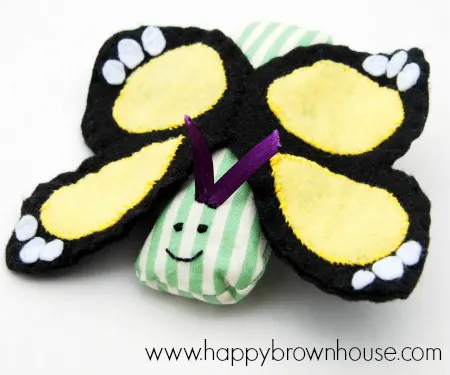 I'll be honest, the butterfly pictured in this post was my second attempt. It took me a little while to picture how things were supposed to work and I was a little too sloppy on my ¼ inch seams. It made for a tight squeeze! Another thing that I think contributed to the tight fight inside was that I added another layer of felt on the underside of the wings to hide my stitches from the wing details.
After completing the Caterpillar & Butterfly flip doll, I immediately started on another!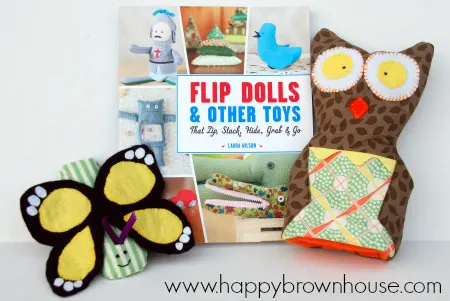 Giveaway
Would you like to win your own book and give sewing flip dolls a try? Enter using the Rafflecopter widget below. Then, visit the first 5 links in the blog hop below for more chances to win!
Have you made a Flip Doll? Use the linkup below to show off your creations! The first five links are part of the Flip Dolls Pattern Hop and each have book giveaways! Visit them for more chances to win!
[inlinkz_linkup id=392386 mode=1]
Only a few days left...