Are you looking for an easy DIY valentines for kids that are inexpensive and quick to put together? These DIY Lollipop Valentines are super cute and a cinch to pull together. The thing that took the most time for me was waiting on the pictures to print, so I could assemble these homemade picture valentines cards for kids. Grab your camera and your favorite little cupid to make these for their Valentine's Day class party.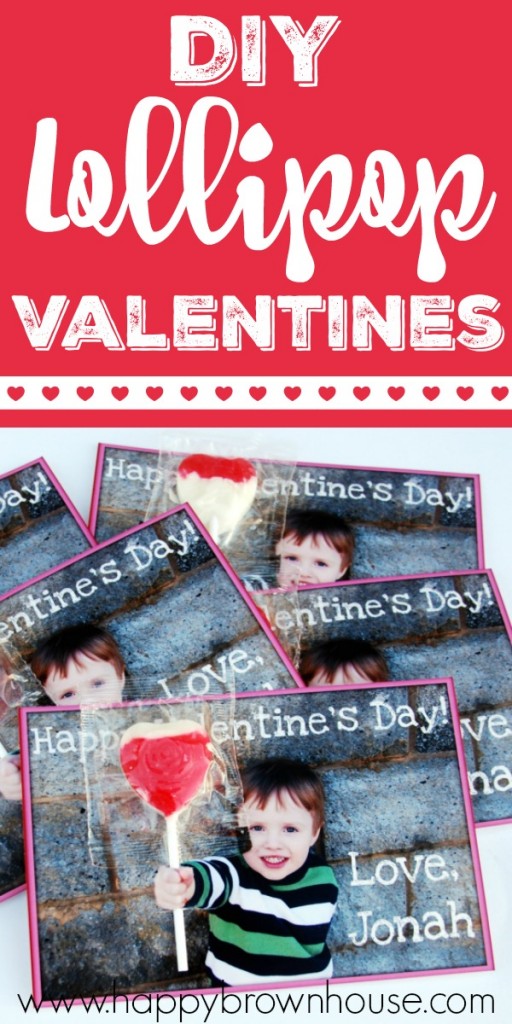 These homemade lollipop valentines were so easy to make and much better than some cartoon character boxed set....Not that there is anything wrong with boxed sets if that's what you use at your house! We made them for Jonah's Valentine Party at his preschool.
How to Make DIY Homemade Lollipop Valentines:
1) Take a picture with your child's arm extended into a fist. We're going for a 3-D look so take several pictures! I tried several angles until I got the just the right photo.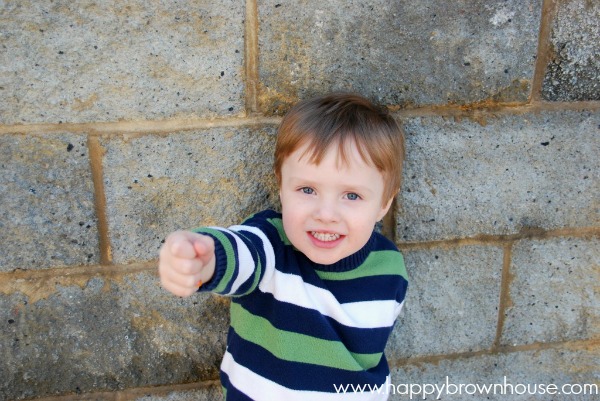 2) Upload the picture to Picmonkey, a free photo-editing program that is quick and easy to use.
3) Edit the photo in Picmonkey. I added words and a border around the edge...that got cut-off by the one-hour photo man. Here's what my edit looked like (below)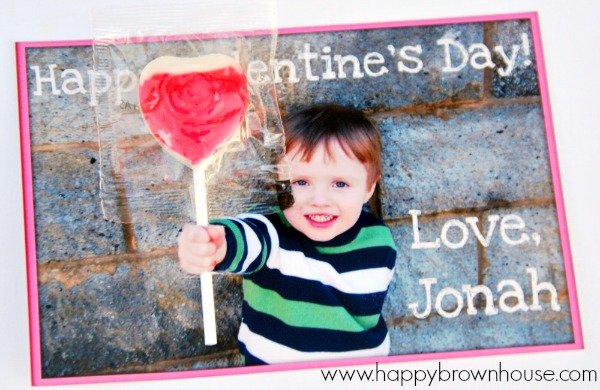 4) Upload to your favorite place for one-hour photo. Order your prints & pick them up an hour later! Or, print them out at home!
5) Cut a slit above and below the fist. Weave a lollipop through the holes.
6) Voila!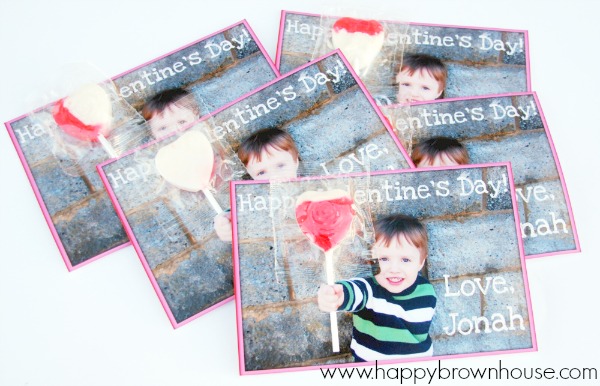 Super-Easy, Super-Cute Valentines that are sure to get noticed! You can use this photo idea to make several different types of homemade photo valentines, depending on the candy you want to attach to the photograph. Play around with it and have fun! Your kids will be the talk of the class Valentine's party! Prepare yourself for lots of love notes!