When I was a little girl, my mom and I had a journal that we used to write notes back and forth. It was used during a difficult time for me as a child when I didn't know how to express things that I was feeling about my parents' divorce. The comfort of writing it all out was so much easier for me than actually having the conversation. (Hmm...some things never change) Although the journal came about during a specific time and need, we ended up using the journal for years as I entered puberty, dating, and the difficult years of "finding myself." I began thinking that I would like to do something similar for my husband and I to exchange love notes. So I gathered up my craft supplies and made a Love Notes Shared Journal.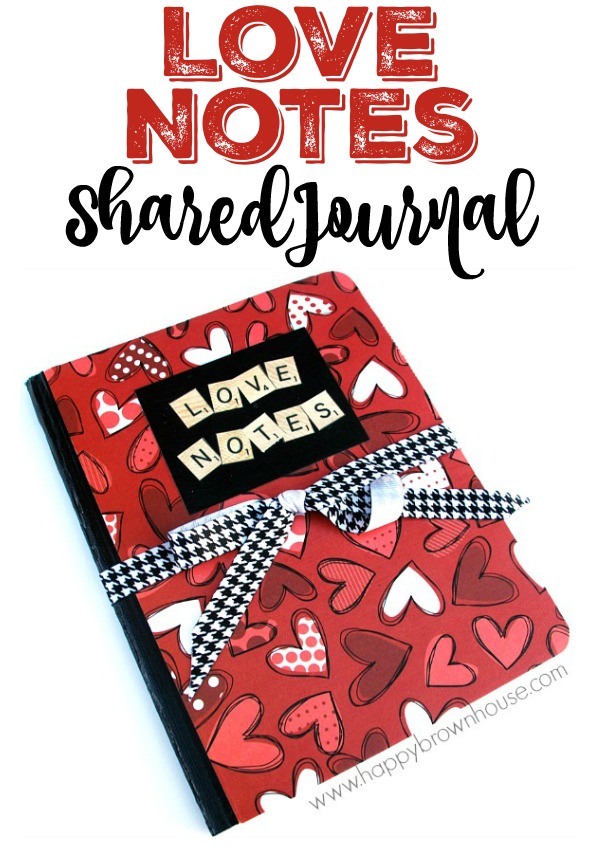 Making a Love Notes Shared Journal
Using some Valentine scrapbook paper and some Mod Podge ,I transformed a plain composition notebook (the old-school black & white marbled hardback notebooks) into my Love Notes Shared Journal. This keepsake journal for couples is a perfect way to keep all those love letters together. If a love note is given separately, simply staple the note to one of the pages, and you'll never lose it in a pile of clutter!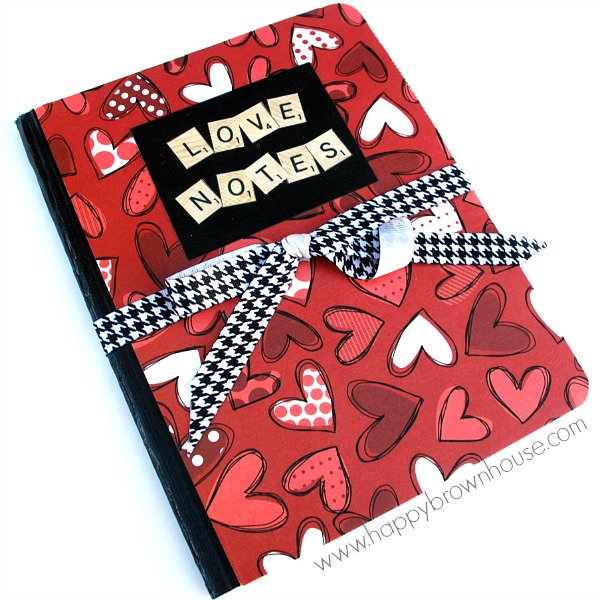 To give it to my husband for Valentine's Day, I wrote a gushy love note and tied it up with a bow! So simple, and bound to be a keepsake when we're old! This gift is one that I have used to specifically target my husband's primary love language.
Mommy & Me Journal--Love Notes Shared Journal for Kids
Like I said earlier, this ideas came from something I did as a child, so I made one for each of my kids, too. This Mommy & Me Journal is a great place to get your kids to talk to you when the words don't come easily, or to send them encouragement. If you use it over the years, you'll have a journal to look back on the ups and downs of parenting, their childhood, and evidence of love.
I have found that my oldest son craves words of affirmation (one of his love languages) and this shared journal is a great way to tell him how proud I am of him as he navigates different life situations. Sometimes I will write down funny things he says and tell him why I love this memory about him.
If you are struggling to connect with your spouse or child, this is an idea that could change the relationship for the better without even talking!