One of the cleaning chores for kids that my four year old has to help me with is folding washcloths during laundry time. I taught him a little trick to get those washcloths folded perfectly every time! If you want to teach your kids how to help you with this task, here's How to Teach Kids How to Fold a Washcloth...the easy way!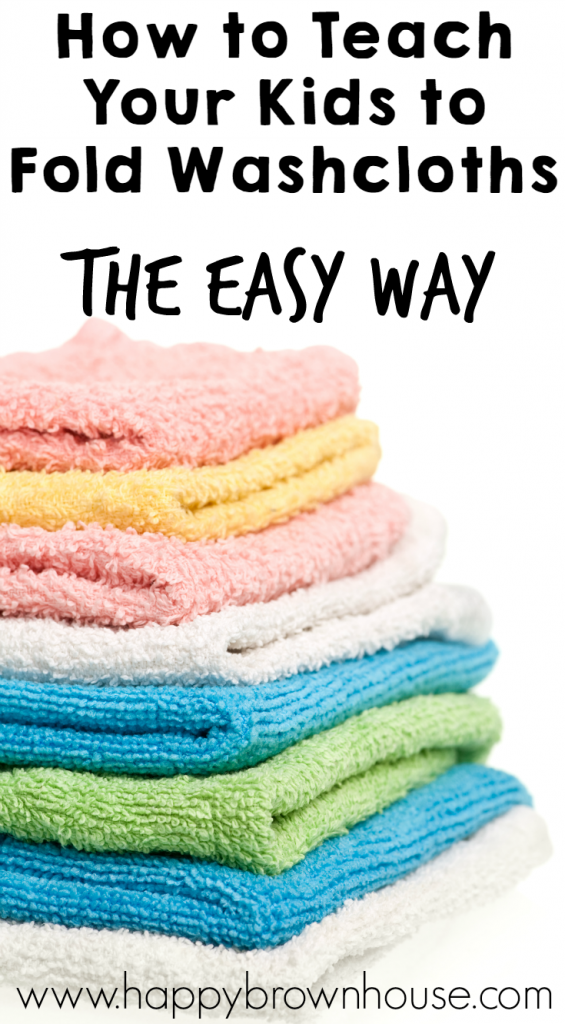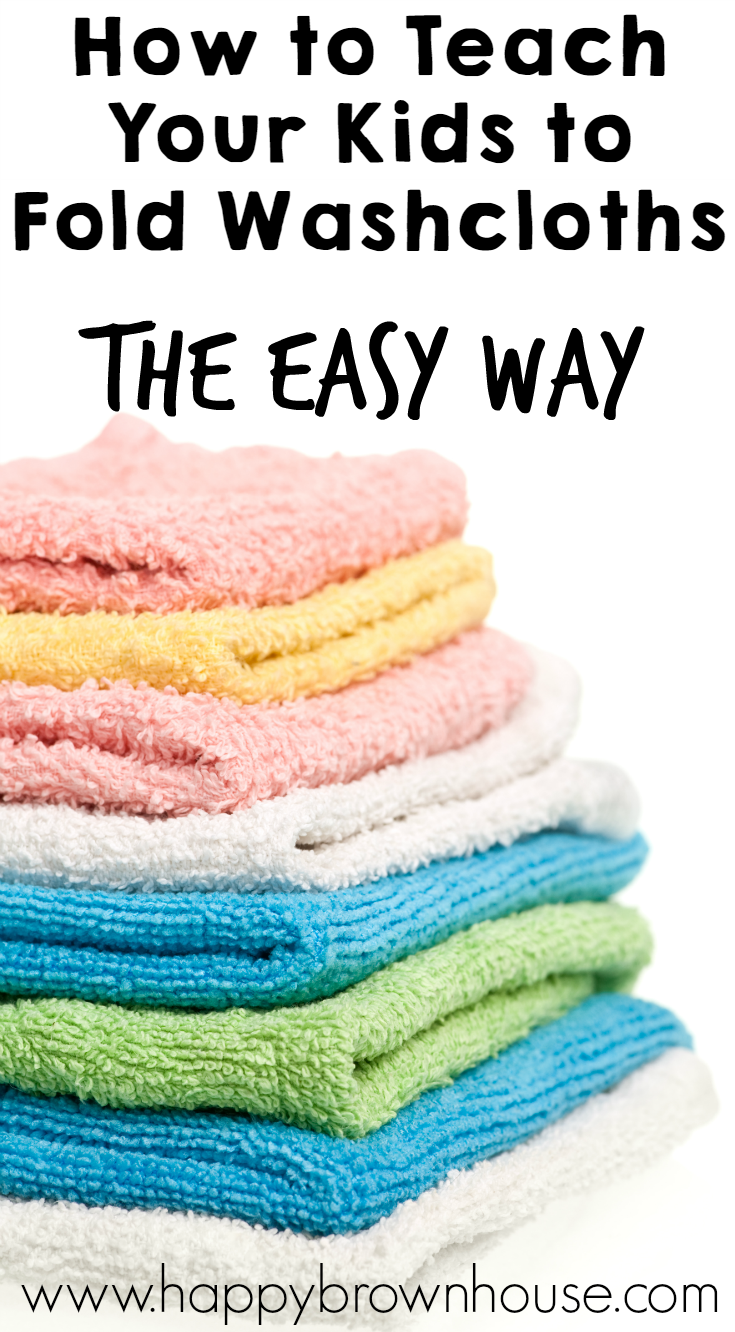 This laundry folding hack for kids is just too simple. It's just a little trick I taught the kids when I was teaching my kids how to fold laundry. They can't fold shirts to save their life, but they can fold a mean washcloth!
This laundry chore for kids is just another way you can encourage independence for your kids. Every time I am folding a load of towels, I pull out the washcloths and put them in a pile for Asher. He then uses this method for folding the washcloths. When he is finished, he carries the washcloths to put them away! I really am working myself out of a job by teaching him this task.
How to Teach Kids How to Fold a Washcloth
When teaching your kids how to fold a washcloth, have them lay it flat on the surface.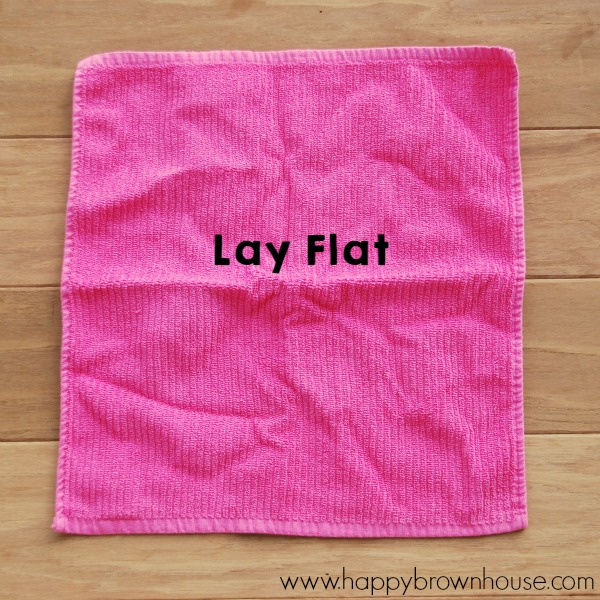 Next, tell them to make the corners reach over and give each other a "kiss".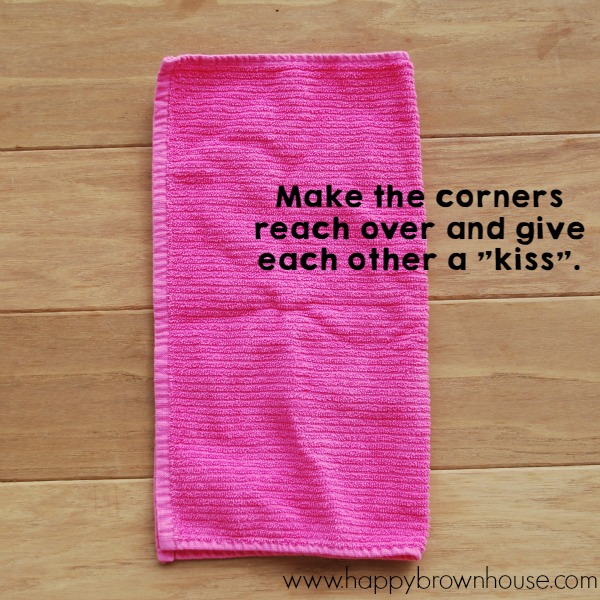 Then, tell them to have the corners "take a bow".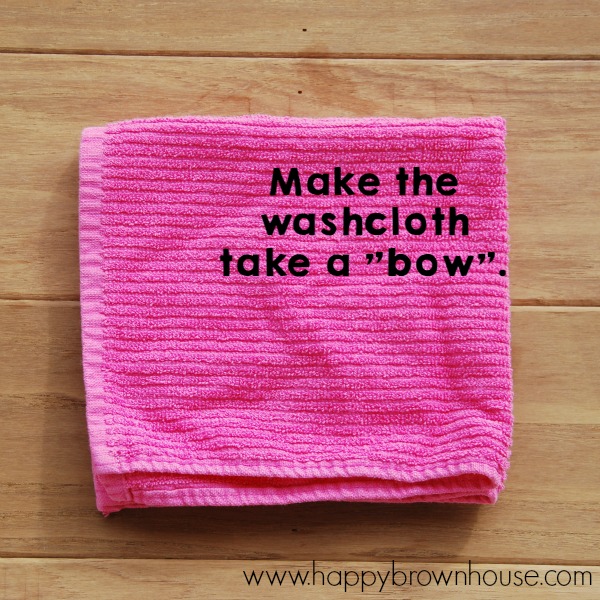 Easy-peasy, right?
I had Asher, my 4 year old, demonstrate for you in this video, How to Teach Your Kids to Fold a Washcloth...the Easy Way. Show this little trick to your kids and they'll be able to help you fold those towels faster.
If you've been following along with all my tips for teaching kids to clean, you'll know that this is a cross between the the "I Try" Stage and the "All By Myself" Stage in The 4 Stages of Teaching Kids to Clean. This is also one of the chores I made for Asher on his chore card ring from my Editable Chore Cards for Kids.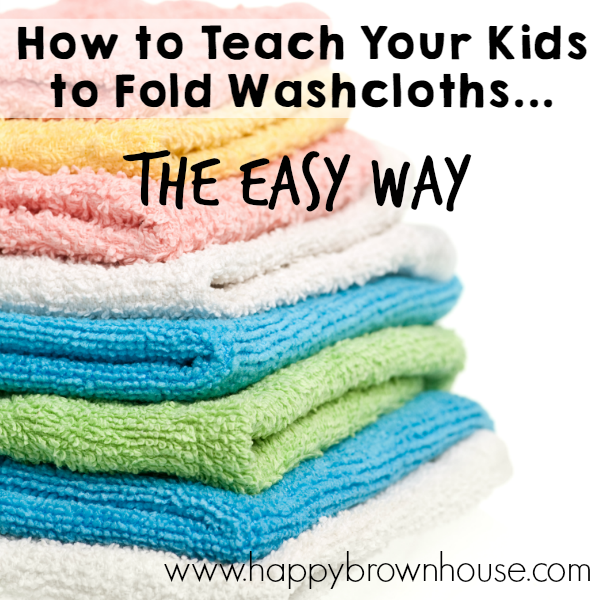 Want more tips and tricks? Subscribe!