Today I have some Editable Cleaning Chore Cards for Kids for you that cover the entire house! After the great response from the Bathroom Cleaning Kit for Kids and the Bathroom Cleaning Checklist Cards for Kids, I had several requests to make more for other kid chores. I was so inspired by the response that I started immediately on these Editable Cleaning Chore cards for Kids!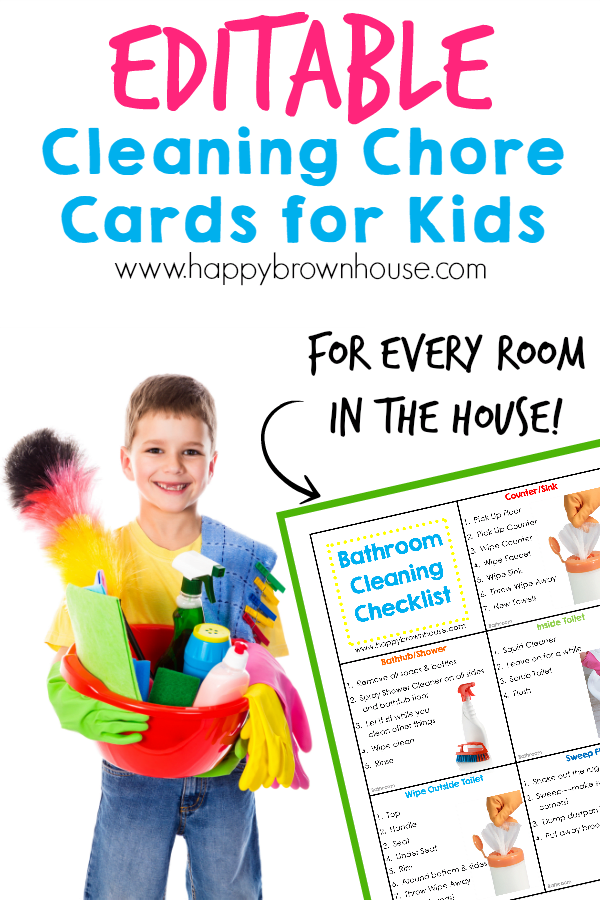 The great thing about these Printable Chore Cards for Kids is that you can print, laminate them, and wipe them off if they get sticky from germ-infested hands. Then, use a single hole punch in the corner and place the chore cards on a book ring. This makes them easy to flip to the next chore when the kids are finished, or make each child a ring of their personal chores. The possibilities are endless and I can't wait to hear how each of you use these in your homes!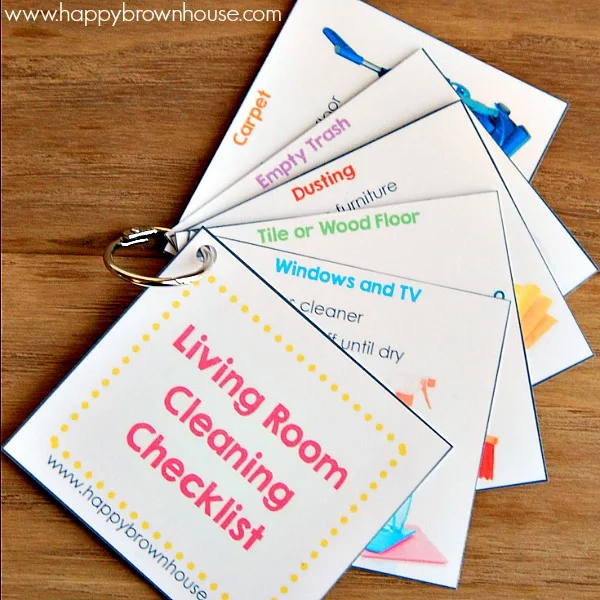 Editable Chore Cards for Kids
These cleaning chore cards for kids were inspired by the need to increase my own kids' responsibilities around the house. Instead of being asked a million questions or reminding them a million times about how to do a chore, I decided to break the steps down in easy directions and place them on these cards. By adding a picture of the tools used in each chore, I have eliminated the confusion about what they are supposed to use to clean. These cards are on the easy reading end of the reading spectrum, but they do require your child to read the steps. There are lots of sight words used, but there are a few larger words.
The Editable Chore Cards for Kids Include:
Bathroom
Living Room
Kitchen & Dining Room
Bedroom
For each room of the house, there are five or more chores that kids can do, totaling 25 chores. I've already made 25 cards with step-by-step directions, or you have the option to edit them and write your own instructions. Plus, there are blank editable chore cards so you can make your own! Ideas for these EDITABLE cards include feeding pets and self-care tasks like brushing teeth. The possibilities with the editable cards are endless!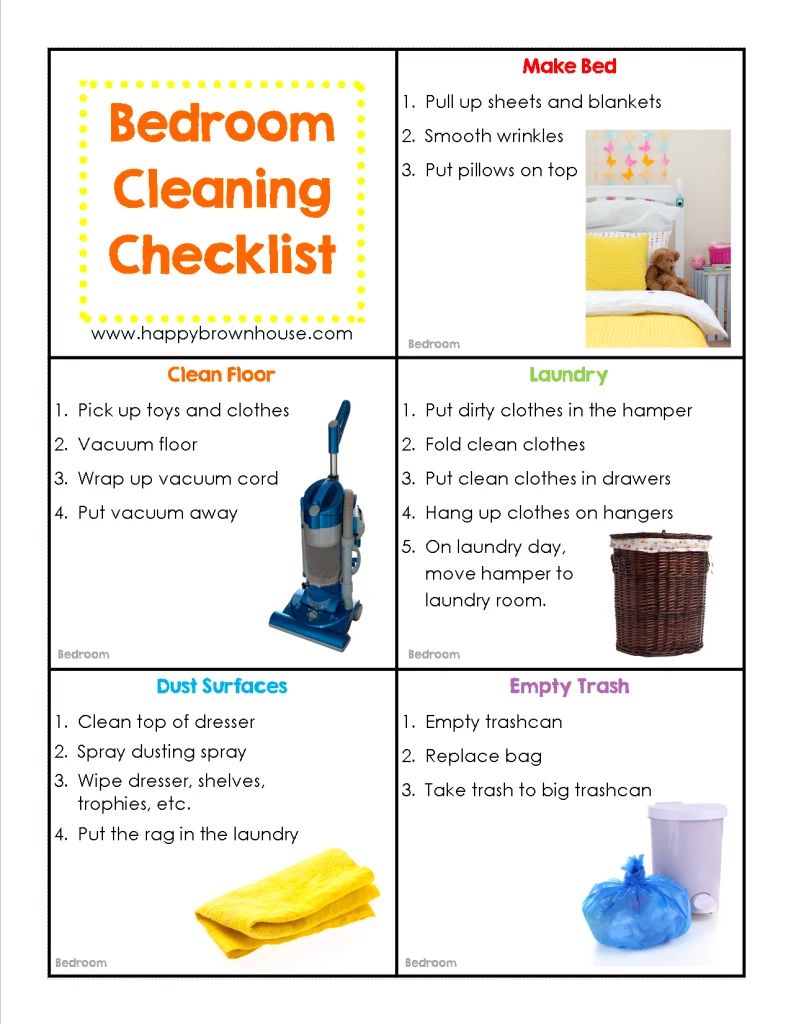 Also included in the chore cards, are labels for each of the rooms and EDITABLE cards to label with your child's name. Several color combinations are included to suit your own child's color preference.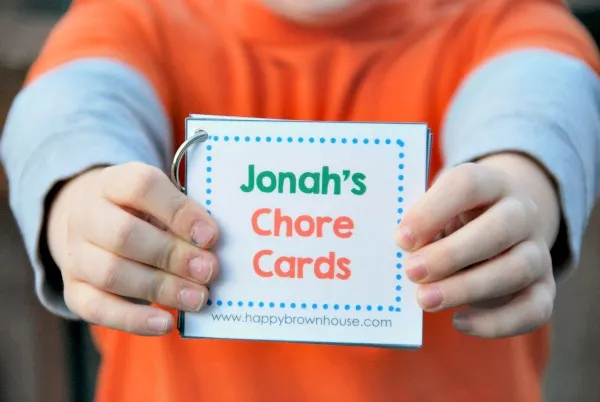 Each chore card has a step-by-step process of completing that chore and a picture of the real-life tool used for that chore. These are great visual reminder cues for all kids, but moms with special needs kids will especially love this feature!
I hope these chore cards along with the Bathroom Cleaning Kit helps lower the stress as you go through The 4 Stages of Teaching Kids to Clean. Now, put those kids to work!
These Editable Chore Cards for Kids are on sale for $15. When you purchase, a page will pop up with a download link and you will also receive an email with a link to download your Editable Cleaning chore Cards for Kids, along with instructions for putting them together.
Here's a little video I made showing you how EASY it is to edit the cleaning chore cards for kids, or a sneak peek! As a bonus, you'll hear my Tennessee 'twang.