Hands down.
Without a doubt.
The BEST part of vacation for Jonah...Swimming.
While he's always loved the pool, this seems to be the year for confidence and independence in the water. He finally has the core muscle strength to hold himself up with the help of his Puddle Jumper Basic Life Jacket
. Last year he would still flop over and land face-down in the water. Jonah also got brave enough to lay back and float....something he practiced alot!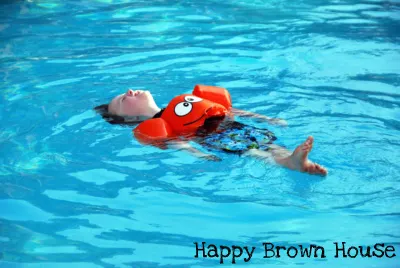 I love watching him in the pool. Pure joy.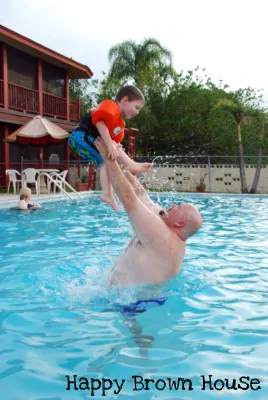 And these two...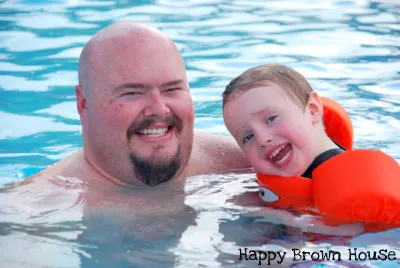 I can't imagine life without them.