Lacing is a great way to work on fine motor skills. Manipulating the string in and out of the holes takes a lot of effort for little fingers. It strengthens dexterity, hand-eye coordination, and the pincer grasp. Sometimes this activity can be frustrating for kids when the string falls out of the hole before they can grab it with the other hand; it builds patience and perseverance. This Lacing Shapes Busy Bag is perfect for helping them practice their fine motor skills and learn some shapes along the way.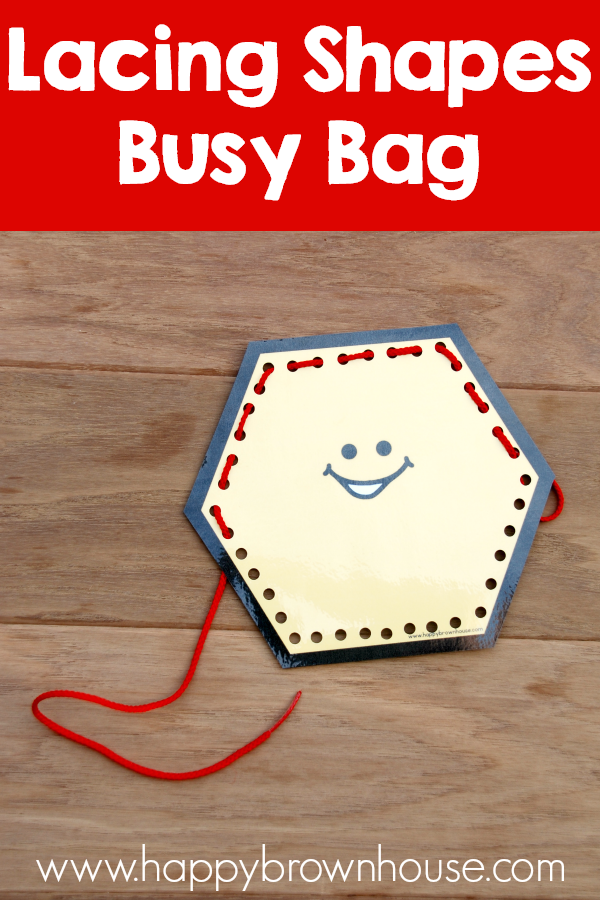 Lacing Shapes Busy Bag
Materials:
Directions:
Purchase and download the Shape Lacing Cards. Print, laminate, and cut out the lacing shapes. Using a single hole punch, punch holes around the edge of the shape. Now it's time to play!
Have your child use the shoelace to weave in and out of the holes. This takes some practice, but encourage them to keep going. The main focus of this activity is to work on fine motor skills and hand-eye coordination, not perfect lacing skills. It's normal for kids to get the lacing mixed up at times, but encourage them to go up and down. Eventually, they will get it right.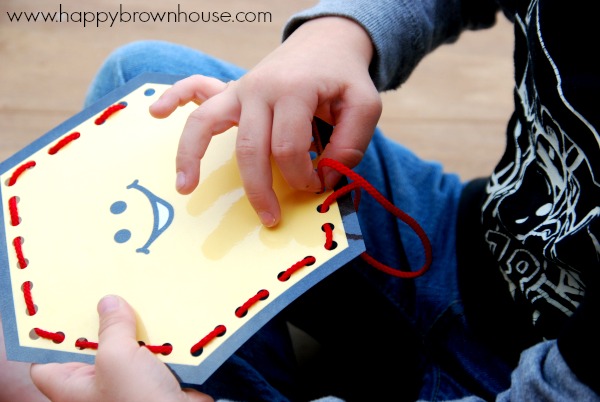 This free printable busy bag contains 12 different shapes for your child to lace. The shapes have a friendly little face on them that my son thought was cute and funny. I store this in a plastic zip top bag after use.
Click here to buy your printable Shape Lacing Cards from my shop.