Sudoku is a fun game that many adults like to play, but this version for kids uses colors and makes a beautiful pattern that reminds me of a quilt. This Sudoku for kids busy bag is a little tricky, so this one is for my 8 year old. My preschooler wouldn't be able to do this one. Sudoku is a great way to work on critical thinking skills. It takes some practice to figure out how all the pieces work together, but it can be addicting once you start to play--just ask my husband!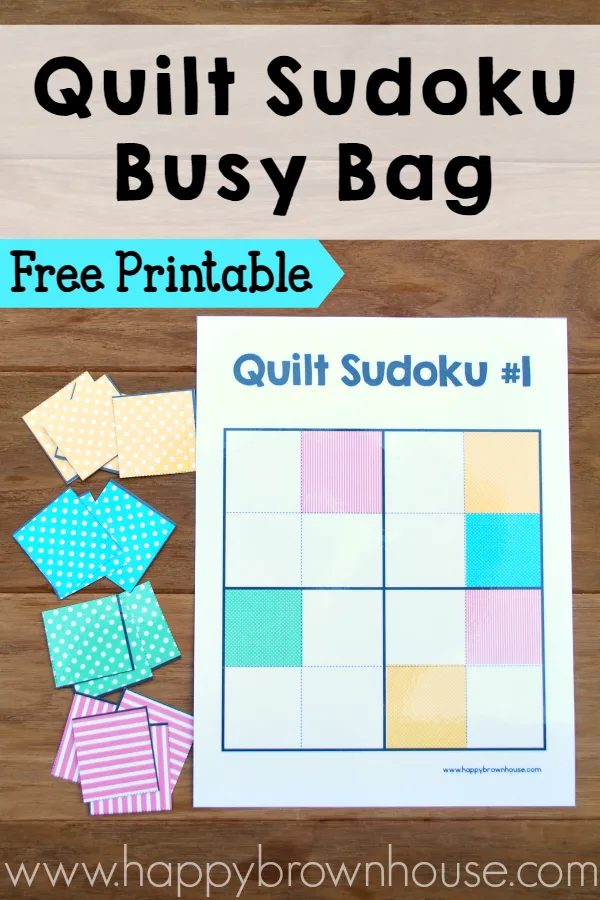 Quilt Sudoku for Kids Busy Bag
Materials:
Printer with color ink
Scissors
Quilt Sudoku Printable (found below)

Directions:
Print the Quilt Sudoku printable and laminate for durability.
Cut apart the pieces.
Now it's time to play!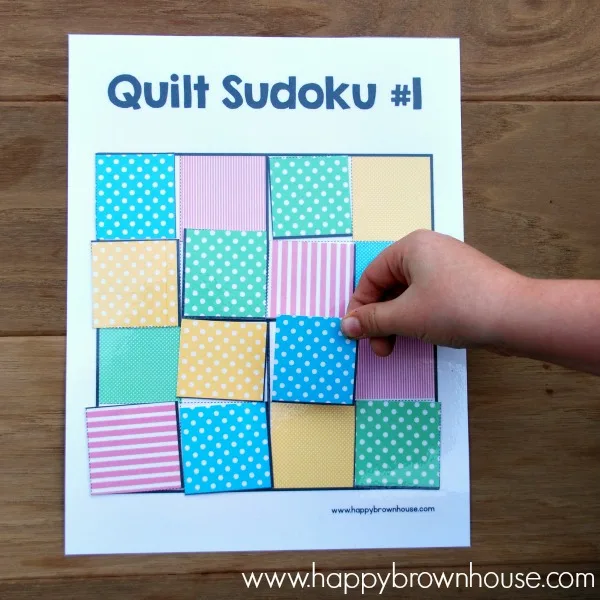 How to play Sudoku:
There should be one and ONLY ONE of each color in each row, column, quadrant.

In this printable, I've included the rules for play and even an answer key to help you and your child check to see if they got the colors in the correct spaces. I know I even have to use the answer keys at times!
Click here to download the Quilt Sudoku Busy Bag
Other Printable Busy Bags you might be interested in:
Alphabet Dominoes
Block Shadows Busy Bag
Umbrella Raindrop Counting Busy Bag
Lacing Shapes Busy Bag
Clock Puzzles Busy Bag
Tracing Lines Busy Bag
Alphabet Beginning Sounds Clip Cards Busy Bag
Name Puzzle Busy Bag