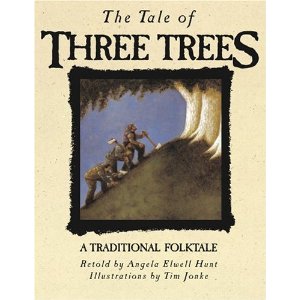 The Tale of Three Trees: A Traditional Folktale
This is by far one of my favorite books! For three little trees who dream of what they will be someday - a holder of treasure, a fine ship, a hilltop beacon pointing to God - life proves to have something rather different in store. They are disappointed that their lives are so mundane. And, as the years pass, "the three trees nearly forgot their dreams." Yet each eventually gets its wish, although not in the way it had foreseen. When that happens, each discovers that things turned out just the way they should have.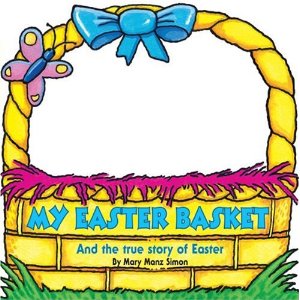 My Easter Basket: And the True Story of Easter
Kids will hear the TRUE story of Easter in a fun, colorful way. By using the many colors commonly found in Easter baskets, the author takes us through the entire Easter story--from the green palm leaves, to the purple wine, to the red blood, to the brown cave, to the white angel, to the yellow sun.
My friend and fellow M.O.B. Society writer Katie Orr came up with a fabulous activity that would go well with this book!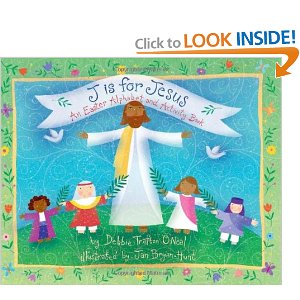 J Is for Jesus: An Easter Alphabet And Activity Book
This book walks us through the week before Jesus' death and Resurrection in alphabet form. It clearly teaches children about the Holy Week and the reasons we celebrate Easter without being too complicated or too advanced.
Here is a great list of books to read as we get ready to celebrate The Resurrection of Jesus... (click over to see the widget if reading in email or blog reader)