Not all of my Mommy & Me Activities are handmade. And most of the time, they are not even made by me. I'll often print something I find and adapt it for Jonah's readiness. I know that most of us are busy. While I try to show you easy things that anyone can make, sometimes your printer may be the easiest way for you to put together a Mommy & Me activity! So why don't I show you some of my favorite places to find quality preschool/kindergarten printables?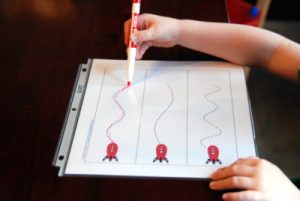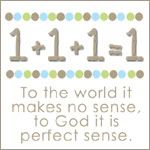 Carisa at 1+1+1=1 has some fabulous printable resources. Her blog is full of ideas and her website has some great printables. I often wonder when she sleeps. Seriously. I plan on using some of her Raising Rockstars Preschool materials with Jonah soon. He's more than ready, I'm just trying to get through this hyperemesis so I can devote the energy he deserves from me for "Mommy's Official Preschool." I met Carisa at Relevant '10 and am blessed to call her friend. She's the mastermind behind Totally Tots.
Jolanthe at Homeschool Creations is a girl after my own heart when it comes to printables! Jolanthe's style is clean and clutter-free...just the way I like them! She also has a blog and a website to house her printables. I love that some of Jolanthe's printables use REAL pictures, not just clip-art. (It's a pet-peeve I developed when teaching ESL kindergarten.) I also met Jolanthe at Relevant '10 and am blessed to call her friend. She partnered with Carisa to help run Totally Tots.

Maureen at Spell Outloud is a contributor for Totally Tots with printables to share. Like the two above, she has a blog and a separate website for the printables. I am amazed at all Maureen does...she's a homeschooling mom of 6...one of which is only 5 months old! Maureen is constantly adding ABC printables that go along with her posts on Totally Tots.
Erica at Confessions of a Homeschooler is another contributor for Totally Tots. Erica has an entire Letter of the Week curriculum that is fabulous. You can print each of the files individually for free, or you can pay $10 and get all of the files sent to you at once. (Worth it in my opinion!) If you click on ABC's & 123's, there are tons of fabulous ideas! Erica gives tons of information and has some of the easiest ideas for making your own manipulatives.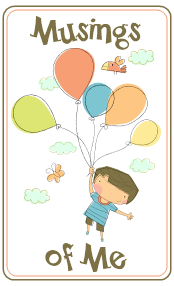 Musings of Me is a blog I found recently. Her printable theme packs are full of fun with adorable clip-art!
These are just a few of my favorite places. Do you have any favorite places not on my list?