Has Minion Mania hit your house? Ours too. My kids are in full-out Minion mode and they haven't even seen the newest movie yet! The Minions are everywhere, so my kids are on the hunt to spot them everywhere they can. We've watched Minion previews, danced to the Minion songs, and stood in the Walmart card aisle looking at Minion cards. They are obsessed. So, I did what any good kid blogger would do and I came up with a Build-a-Minion Busy Bag for my preschooler to play. (Shh, don't tell, but the oldest is playing it, too!) This Build-a-Minion Game is super easy to make with felt and cutting basic shapes. I whipped it up in a matter of minutes and we were playing in no time!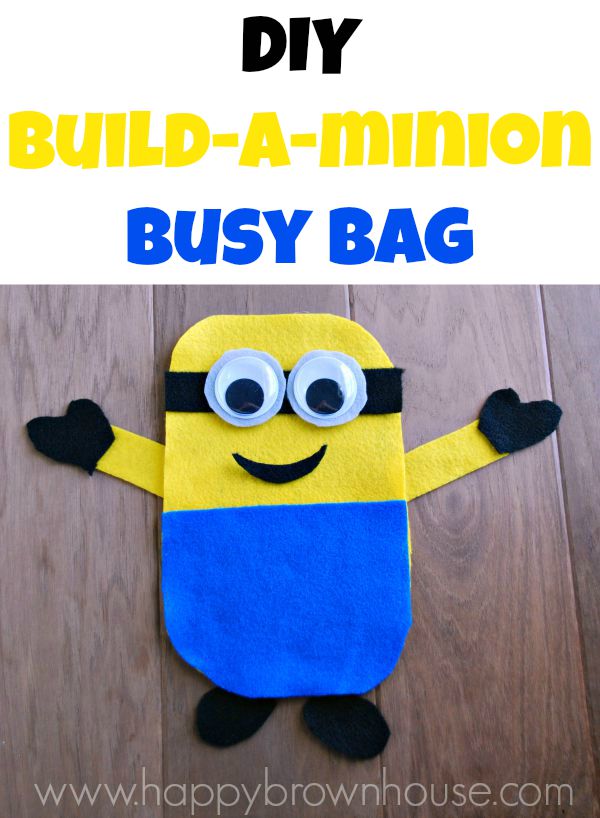 This shop has been compensated by Collective Bias, Inc. and its advertiser. All opinions are mine alone. #SendSmiles #CollectiveBias
I had all of the supplies I needed for this in my craft supply stash, but I also found all of these in the Walmart craft aisle as I walked around.
Materials Needed
Felt Sheets (Yellow, Blue, Grey, Black)
Large Googly Eyes
Scissors
Hot Glue Gun
Free Printable Game Cards (download available below)
Make a Build-a-Minion Busy Bag
Fold the yellow felt in half and cut.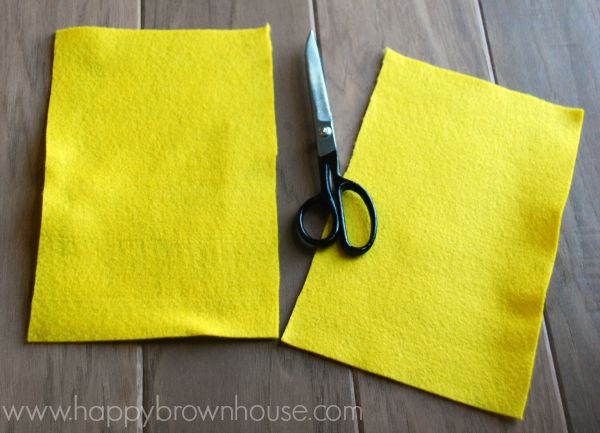 Stack the yellow felt and round the corners.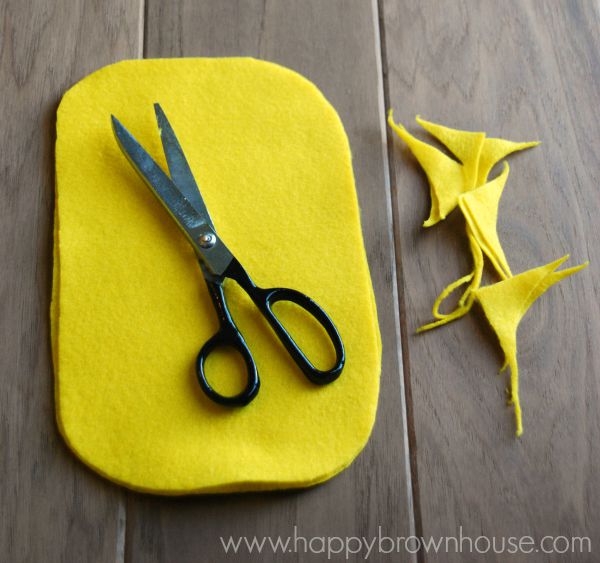 Repeat with the blue felt.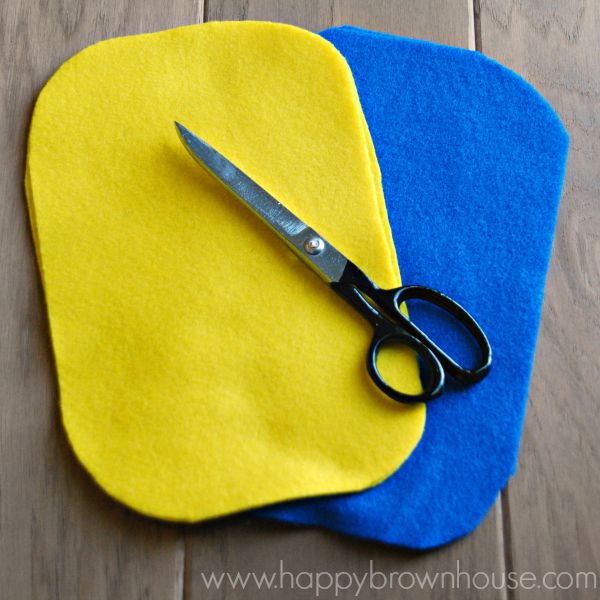 Cut the rounded blue felt in half. Oh, look. It's the beginning to look like a Minion!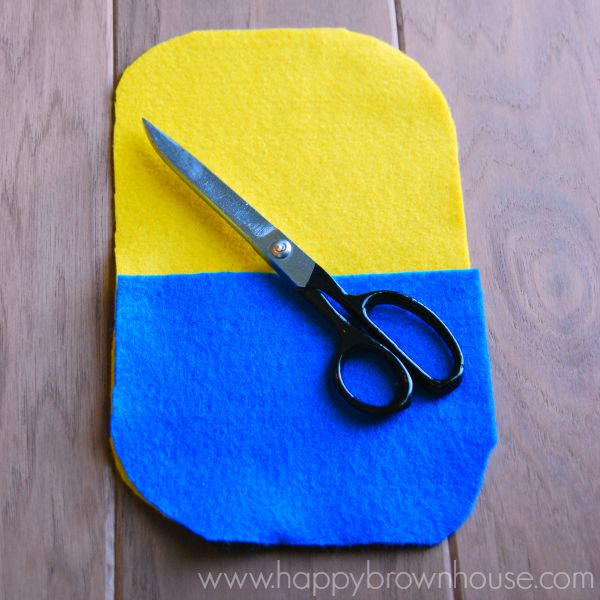 Cut a strip of black felt to go across the yellow shape.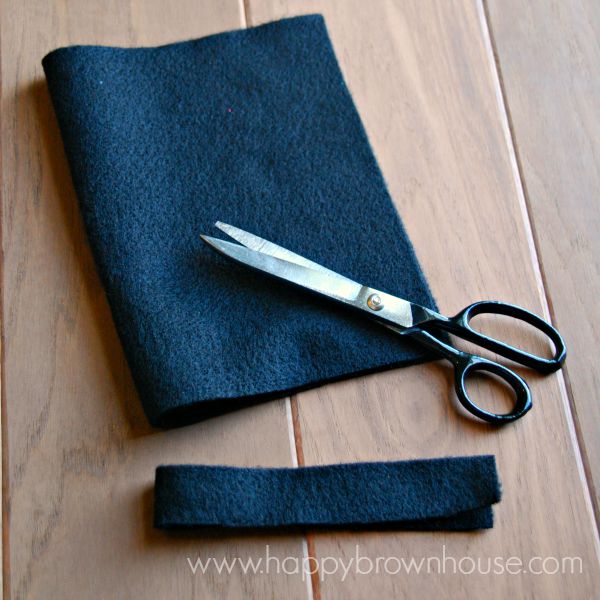 It should look like this.
Next, glue the large googly eyes onto the grey felt with your glue gun. Leave some space around the eyes.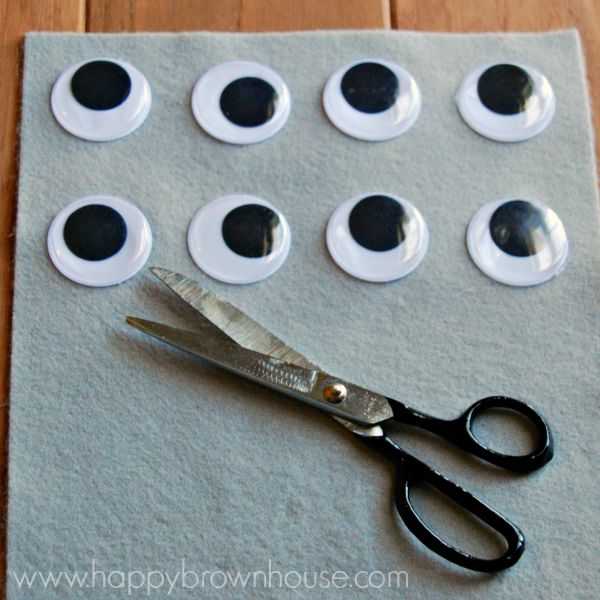 Leaving a grey border, trim around the googly eyes.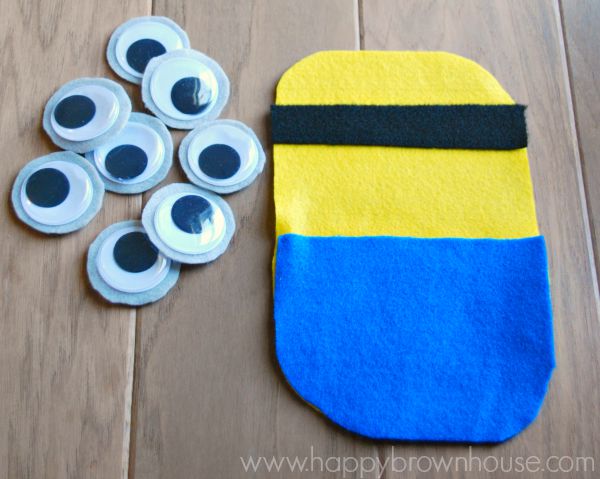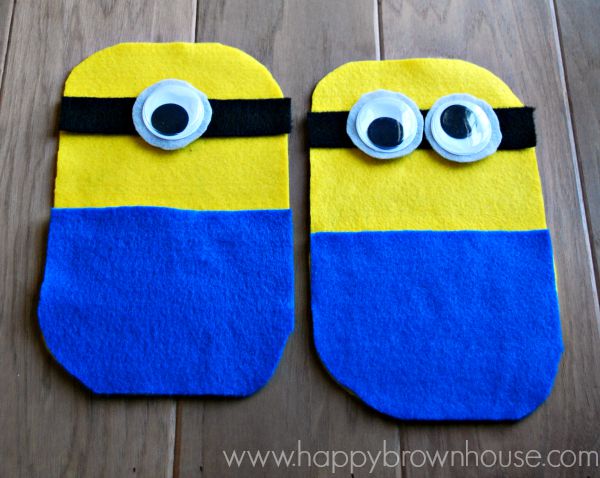 Cut mouth shapes out of the black felt. I freehanded these. You can do it, too.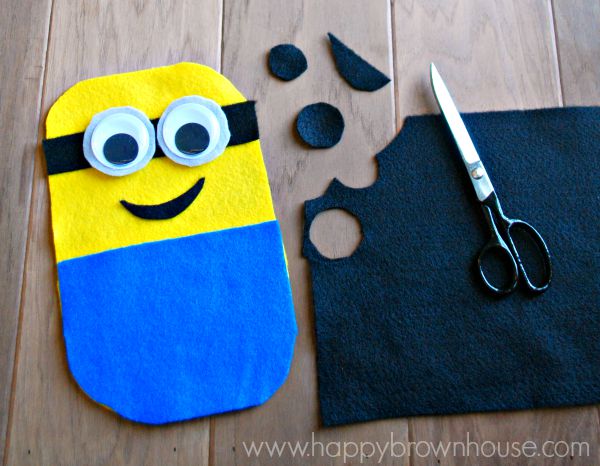 Next, I cut small rectangle arms from the yellow felt.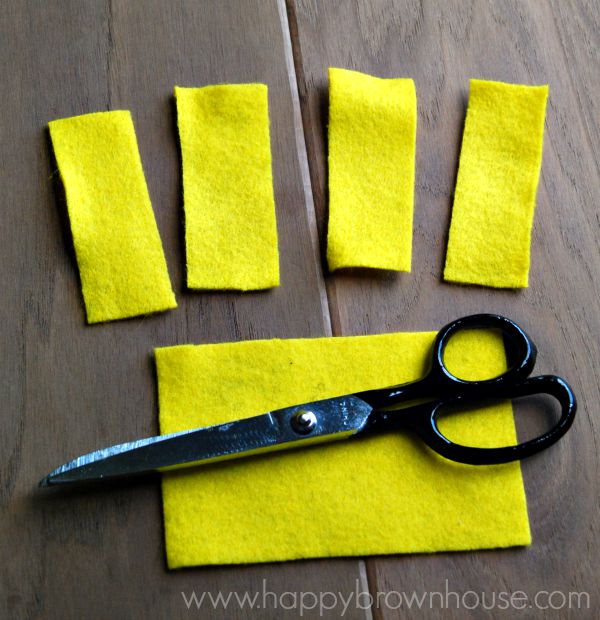 Using the black felt, I cut small hands. Ok, they look more like mittens, but they're simple hand shapes. I also cut small ovals for feet. And that's it, an adorable felt Minion.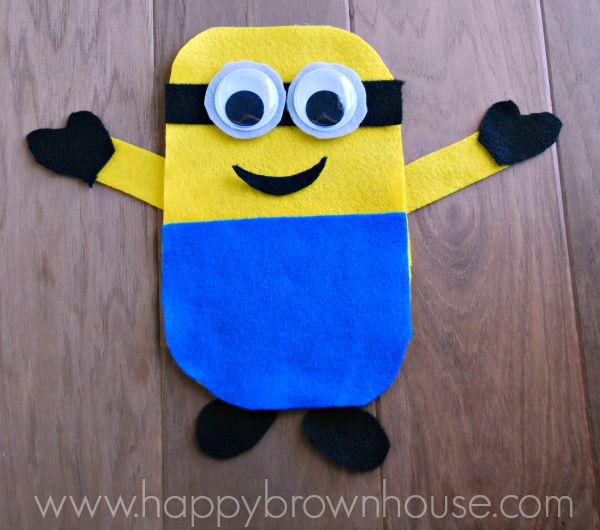 To store the Build-a-Minion Busy Bag pieces, I used a zipper pouch found in the school supplies. The Minion pieces fit perfectly!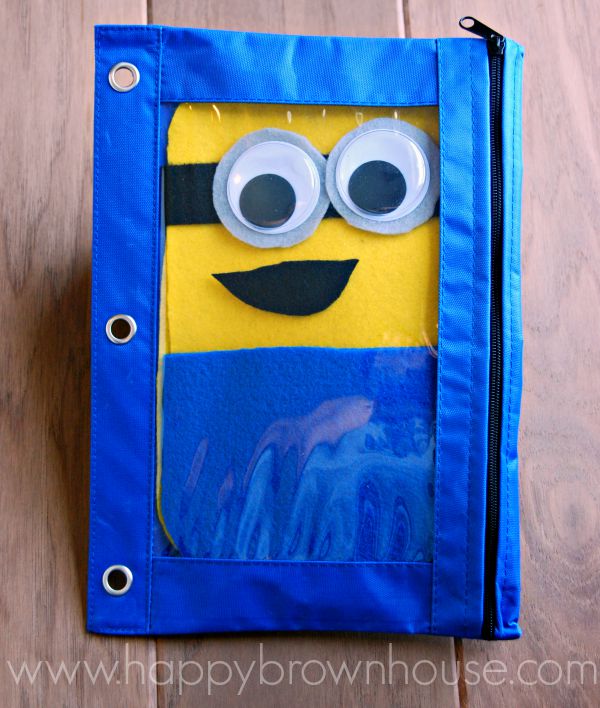 This busy bag could be a simple felt activity for little ones, or you can pair it with the Build-a-Minion Printable Cards I made and make it a game.
Click here to download the Build-a-Minion Busy Bag Game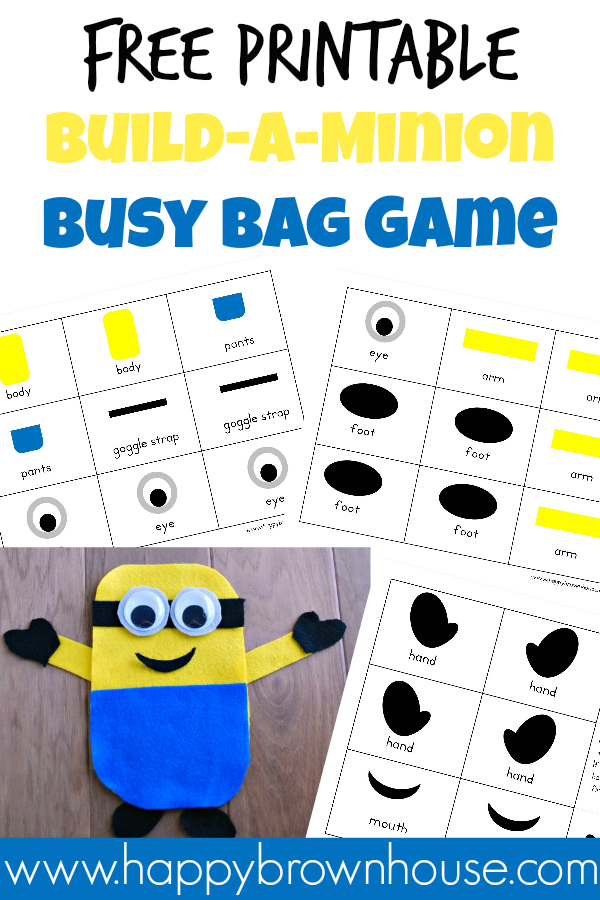 My inspiration for this Minion Busy Bag was, obviously, the Minion movie, but I was also inspired by the Minion Clip Cards by Hallmark that I found on a card aisle end cap at Walmart. I know a certain little Minion lover that is having a birthday soon, so I thought he would love to have a Minion Busy Bag as a birthday gift. The little removable Minion on the card is something he can clip onto his backpack, belt loop, or even a zipper pull. Since I'm notorious for not attaching cards with presents, I also grabbed a few other Hallmark cards for 47¢ and loaded up my birthday card file. No excuses for me anymore!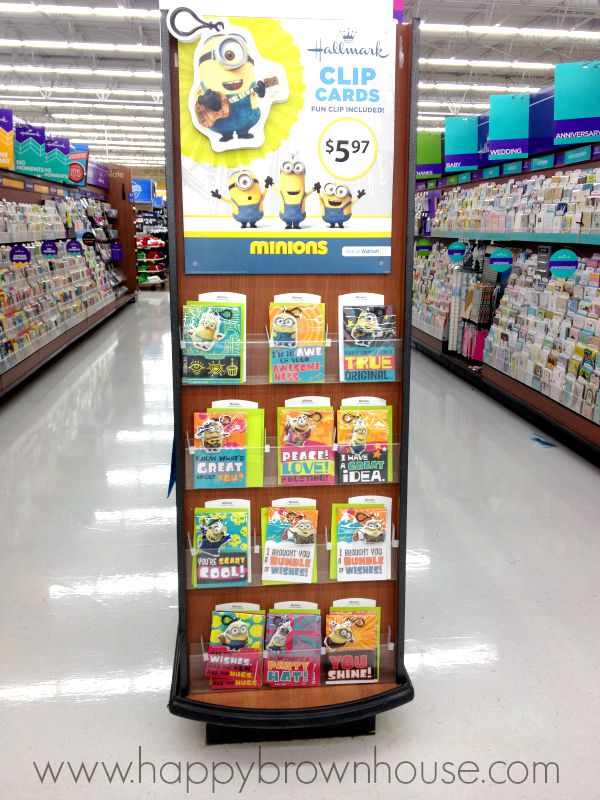 To finish off the Minion busy bag birthday present, I bought a plain blue Hallmark gift bag (also in the card/giftwrap aisle) and attached leftover felt pieces to make a Minion gift bag that matched the gift. It was so simple and was a great way to wrap it all up. I love a good theme!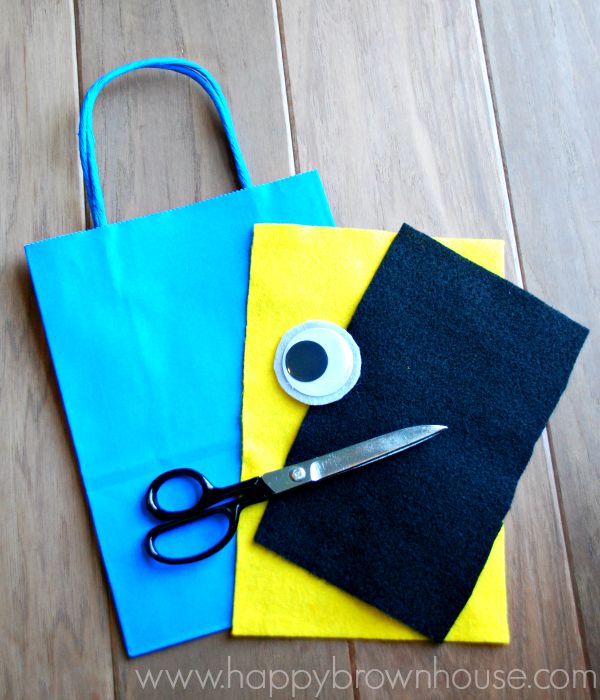 Now I have an entire Minion themed gift for a little preschool friend! Isn't it cute?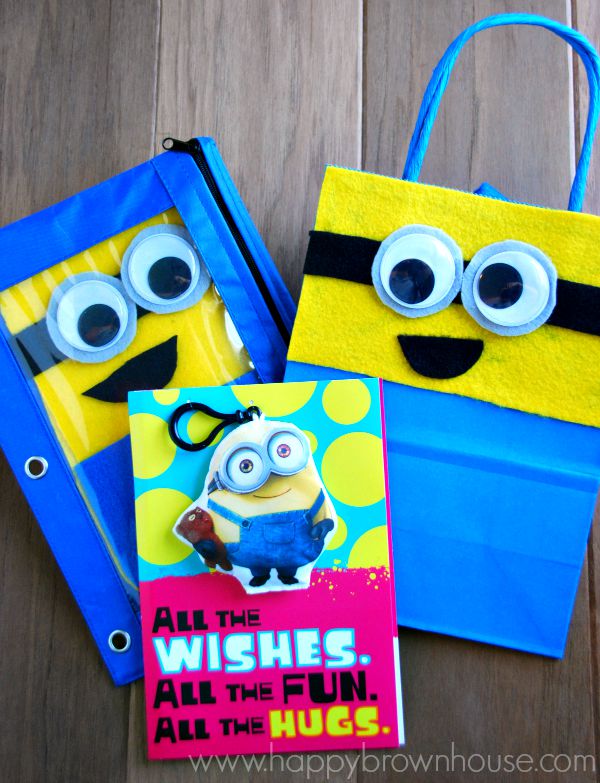 The entire line of Hallmark Minion Clip cards are adorable and fun. There are several designs to choose from to find the perfect card for you favorite Minion maniac. My kids giggled at all of those silly Minions--the Egyptian, the pirate, the British royalty, and even the rockstar Minion. And of course, the regular Minions were a hit as well. We had a lot of fun choosing the perfect card.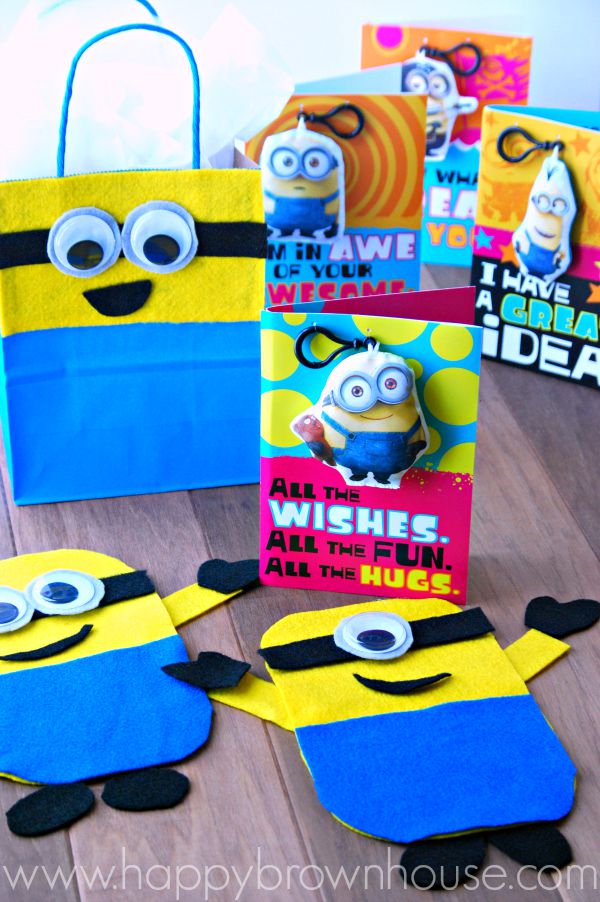 Without a doubt, this is sure to put a smile on our little friend's face! Be sure to check out other great ideas to use the Hallmark Minion Clip Cards to #SendSmiles to the people in your life.

How do you #SendSmiles to the people in your life?