This shop has been compensated by Collective Bias, Inc. and its advertiser. All opinions and ideas are mine alone. #ProjectAmazing #CollectiveBias
My kids love to play dress-up. Give them a cape or a hat and they'll pretend they're someone else and enter the land of make believe. As we've added to the dress-up clothes and costumes over the years, I've grown increasingly frustrated by the mess my boys were making with the costumes. The majority of the time, I found the costumes on the floor. So, I decided to add a DIY Dress-up Corner to a corner of the boys' bedroom. This helped me not only organize the dress-up clothes and costumes, but it also renewed the boys' desire to pretend play. This is a super quick DIY project for your home (or even a preschool classroom or church nursery).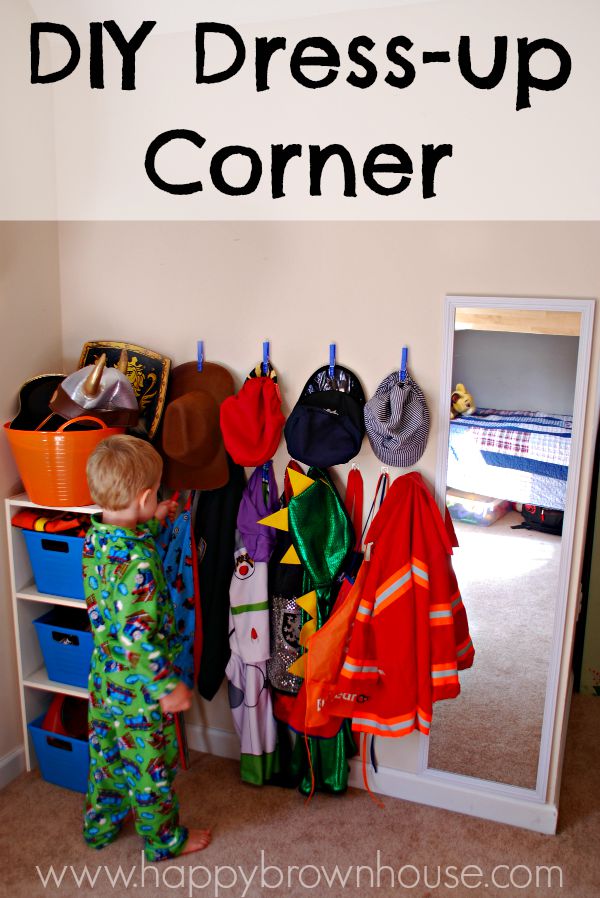 Our dress-up clothes were in a basket in the boys' closet, but it had started to overflow and spill out onto the floor. Which then drove me insane every time I opened their closet door. So, I started a second dress-up basket, but that didn't help because organization methods only work if you actually use them--my kids couldn't seem to follow through with putting the costumes away. Most of the time I found them on the floor and it drove me crazy!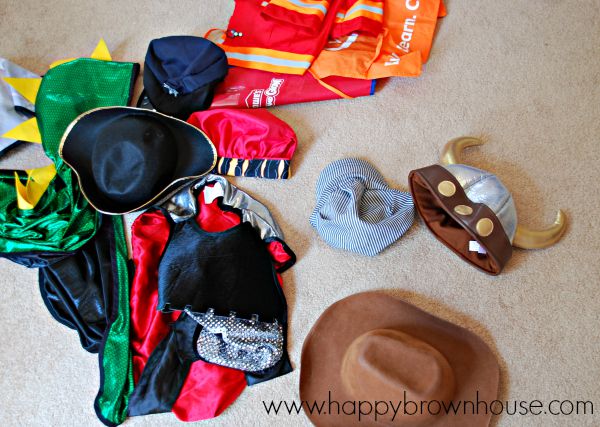 I needed to organize the dress-up clothes a different way. I decided to turn a corner of their bedroom into a Dress-Up Corner with Command™ Hooks, hoping that the visual organization would help the kids put things away better and make it easier to find the costume they wanted to play dress-up. I headed to Walmart's craft section, a new location to find Scotch® Brand and Command™ products for damage-free hanging. I also picked up a full length mirror to complete the project.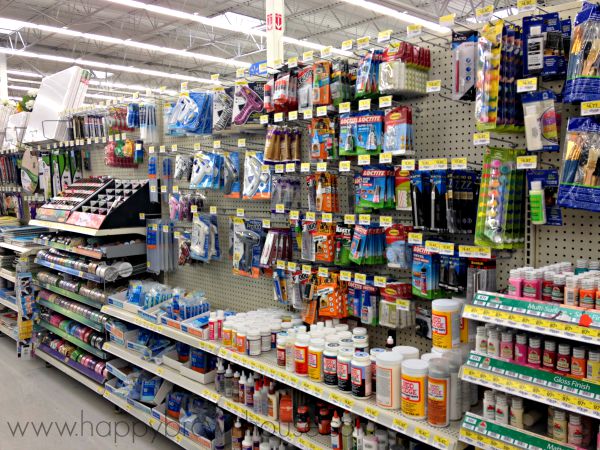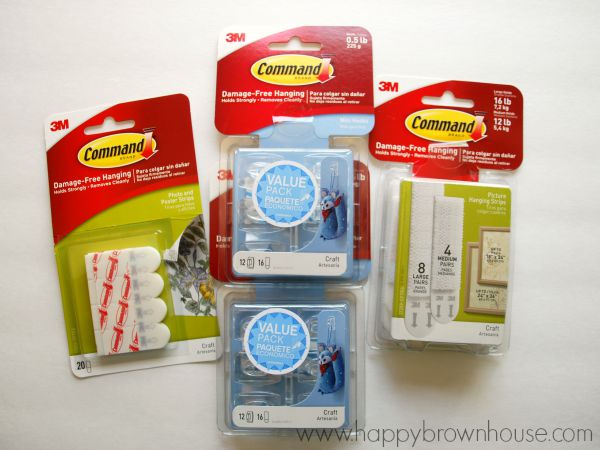 How to Make a DIY Dress-Up Corner
Using the Command™ Damage-Free Hanging Strips, I attached the mirror to the wall. These hanging strips are as simple as peeling off the paper and sticking it to the wall, so this was super easy! Next, I attached the Command™ Hooks in a line on the wall at a level that was easy for my preschool son to take the costumes off the hooks and put them back easily.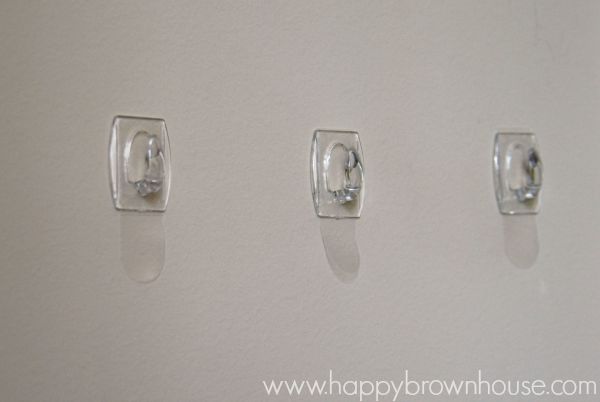 After making a row of hooks for costumes, I added a small shelf with plastic baskets that I already had and placed them in the corner. I filled them up with some of the smaller dress-up items like hats, bandanas, wallets, masks, plastic handcuffs, and other small items the boys like to use to pretend.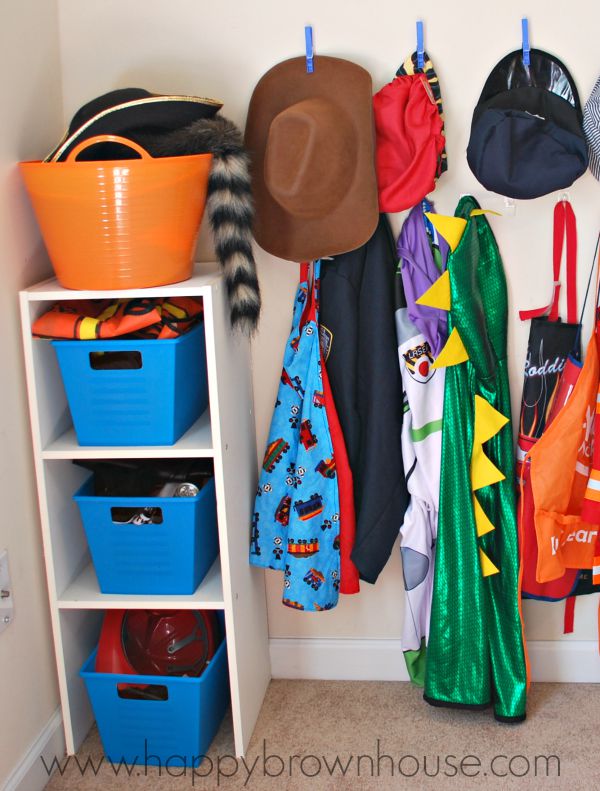 After doing all of this, I still had some larger hats that were left over. I underestimated how many dress-up clothes we had! So, I decided to add a row of clothespins attached to the wall using Command™ Hanging Strips for some of the hats.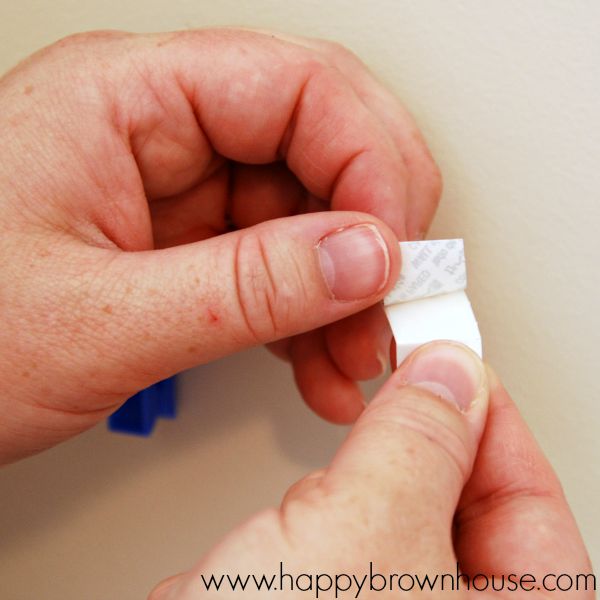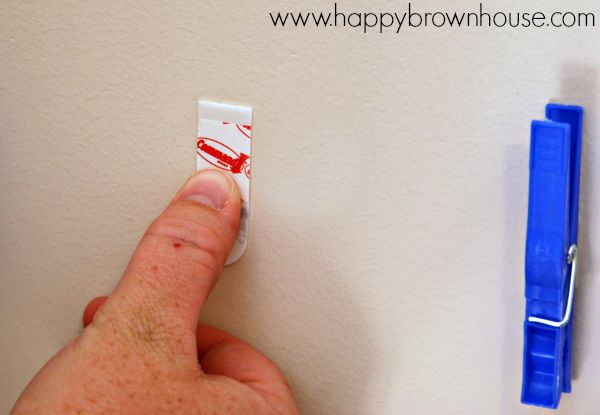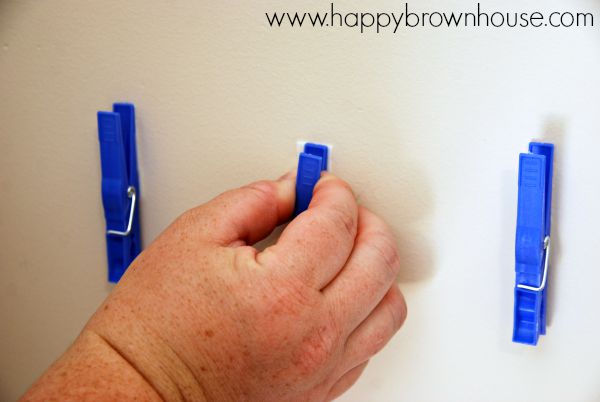 And that's it! Then, I was ready to hang everything and let the boys play!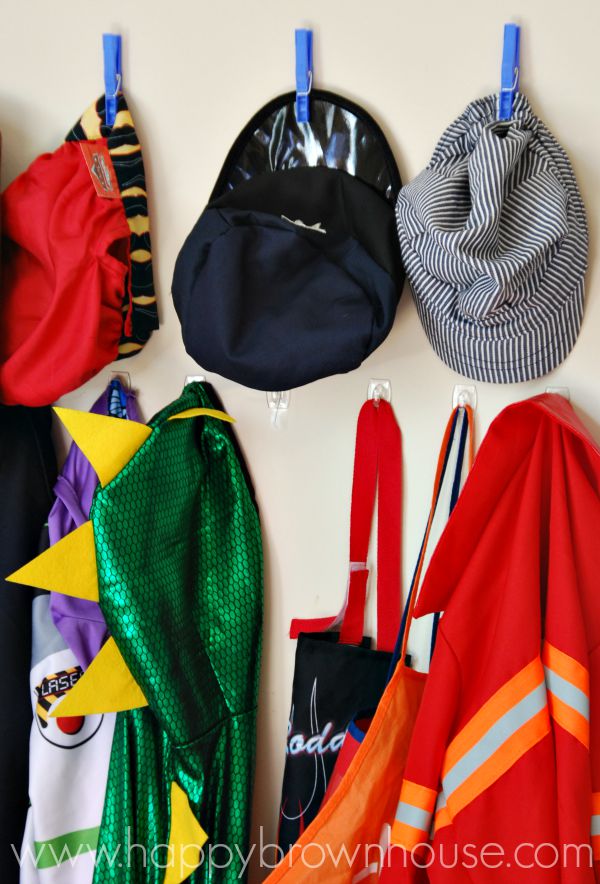 Seeing all of the costumes out and hanging, has renewed my sons' desire to play dress-up and pretend again. I think they might have been overwhelmed by the mess of the dress-up basket just as much as I was, but for different reasons. Now, they can find the costume and accessories they want without digging in a deep basket. It's a win-win for all of us.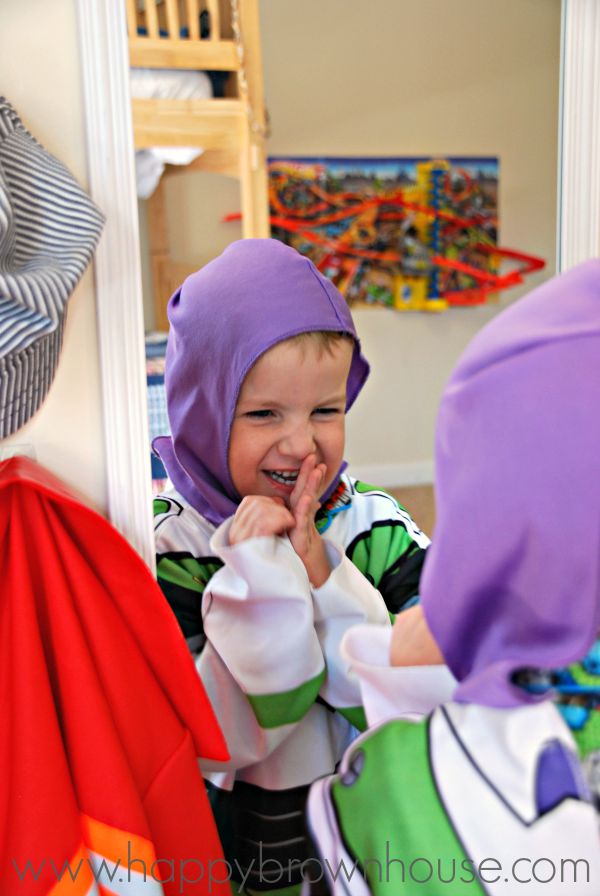 Tell me: What is your most creative idea using Scotch® Brand and Command™ products?