One of my favorite tools I used in my Kindergarten classroom were plastic Letter Tiles
. Beginning readers love to manipulate letters and practice phonics with hands-on activities. Now that Jonah is old enough, they are one of his favorite things to work with, too. I recently made a few Letter Tile Spelling Mats to go along with this tool and help Jonah spell some things.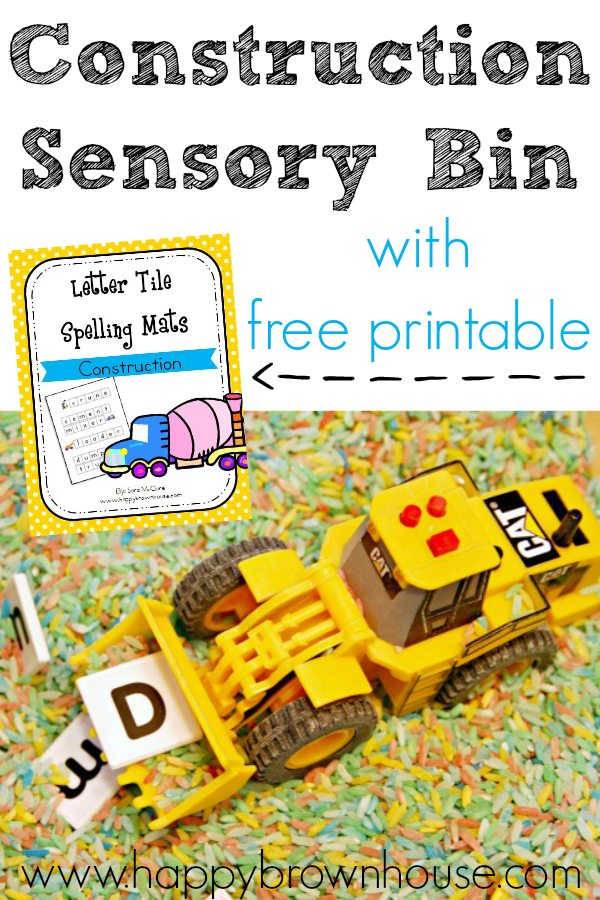 We've been studying Big Machines at the Construction Site, so I made a Construction Letter Tile Spelling Mat for him and paired it with the Rainbow Rice Sensory Bin. I placed the letters inside the rice and he used his construction toys (bulldozers, dump trucks, etc.) to find the letters. When he found the letters, he matched them to the letters on the Construction Letter Tile Spelling Mat. He loved it!
And because I love my faithful readers, I made a Construction Letter Tile Spelling Mat Free Printable to go with the Big Machines Theme that we've been doing at our house and over at Totally Tots. I thought I'd share it with you. 🙂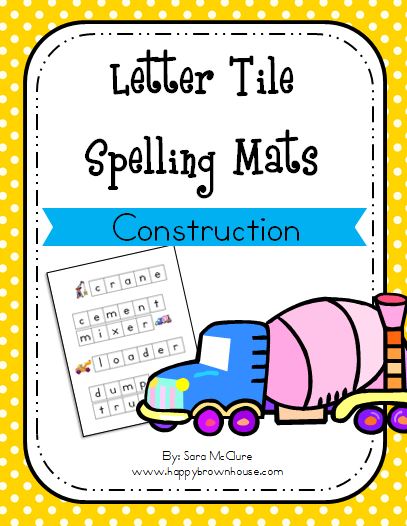 Please, if you'd like to share, link back to this blog post. Do NOT link directly to the PDF file. You are free to print, but remember this PDF is for personal or non-profit use only. Do not sell or host this file anywhere else.