Asher is 6 months old today. SIX whole months. Um, THAT is half a year. How is that even possible? I mean, on the one hand, it feels like he's been around much longer than six months when I think about colic and sleepless nights that no amount of coffee can help. But then, on the other hand, I feel like I just blinked and here he is sitting up on his own.
He keeps me on my toes in ways that Jonah never did at this age. Which is probably why I'm having such a hard time squeaking out a blog post. Or cleaning. Or showering.
He's wiggly--changing his diaper is like wrestling a greased pig at the fair.
And strong-willed--I think it's safe to say I will be reading Dr. Dobson's book
sooner than later.
He's "King of the Catnap" and my cuddle-bug.
I wouldn't trade him for all the world.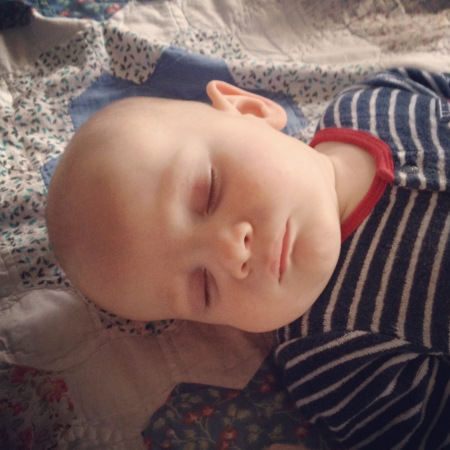 He leaves me absolutely speechless some days. Like when I turned around and found him CLIMBING onto the bouncy seat just two days shy of 6 months.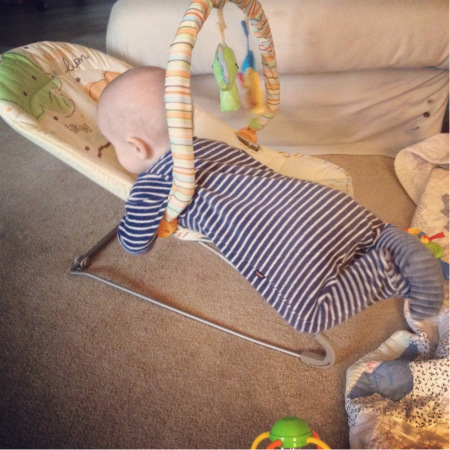 Or when he CRAWLED to get the remote the second he saw Daddy put it on the floor....at one day shy of 6 months.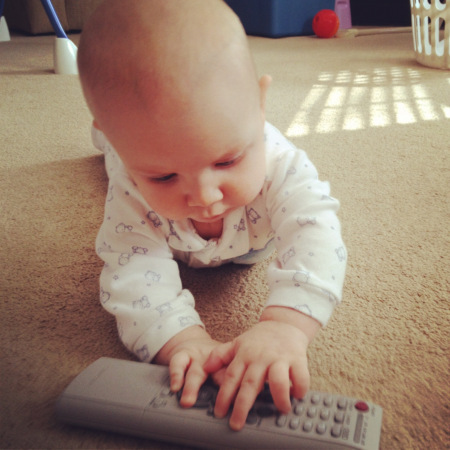 My life flashed before my eyes and I caught a glimpse of him standing on the roof with a cape one day....and I got a new gray hair just thinking about it.
And should you not believe me, here's proof I'm going to lose my mind before Asher turns one.
Linking up with...