I've got a post over at Totally Tots today sharing a fun and easy shape building activity. It's a super simple one to make...like 2 seconds. Easy-peasy!
Jonah and I took some time while Asher was hanging with Daddy to build some shapes. (You can see the tutorial for setting up this activity in my Totally Tots post.)
I love watching him think.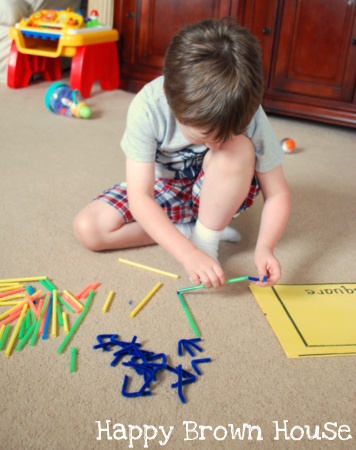 This activity provided him plenty of opportunity for problem solving. It also provided him the chance to make choices for how to do something. There was an end goal, but he had to decide how to make it happen. While I provided initial support, I backed off rather quickly and let him decide how to make his shapes.
Once we made some of the basic shapes, I showed Jonah how to make some 3D shapes. He thought this was a fantastic idea and had fun exploring after the "formal" activity time was over.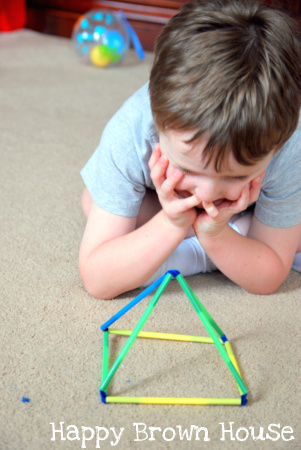 We have added this activity to our "Busy Bags" set. It is a self-directed activity that doesn't require my help and he can explore at his leisure. It is fantastic for those times when I'm nursing and I need Jonah to chill out a little so he won't distract Asher.