Again with the standing in baskets...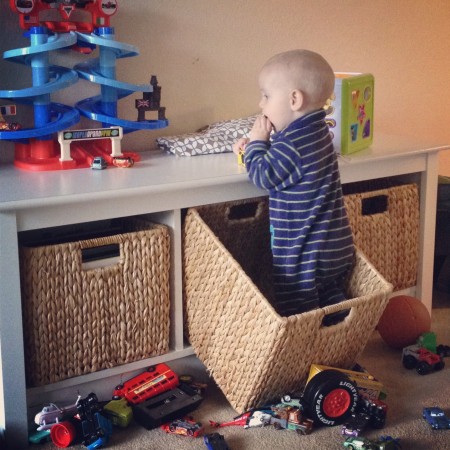 My flowers are making me happy. The vincas are so bright and colorful. I caught this one as it was unfurling, and it struck me as so lovely. It looks like a perfectly pink pinwheel.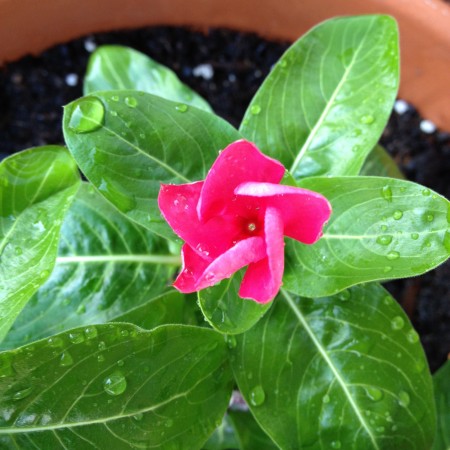 Hydrangeas are my favorite. My hydrangea bush is a transplant from my granny-in-law's yard. It is from the same bush that we got the flowers for my wedding bouquet. In Granny's yard they are blue...my soil always makes them pink. I'm working on the soil and trying to coax them to turn blue. These are still lovely...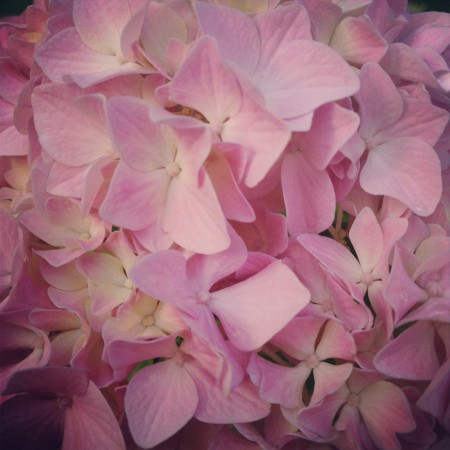 Asher got quiet...never a good sign. I found him in a diaper box.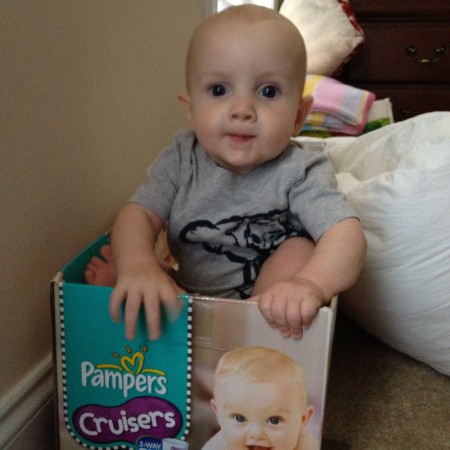 I've slowly been working on removing the most stubborn, ugly, orangey-red paint from a dresser that I bought a year ago at a yard sale when I was very pregnant. It's amazing what a little elbow grease does for the soul.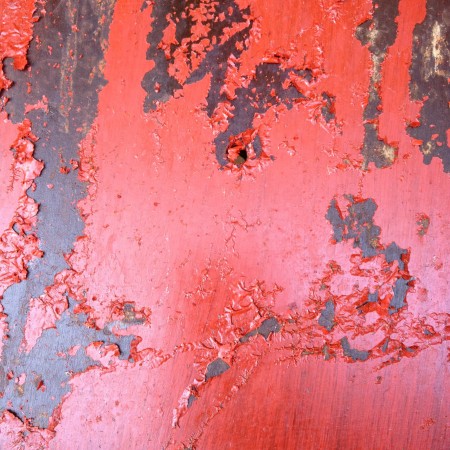 Although, it was a slightly weird moment when my neighbor decided to come talk to me as I was looking oh, so fashionable and sweating like a pig.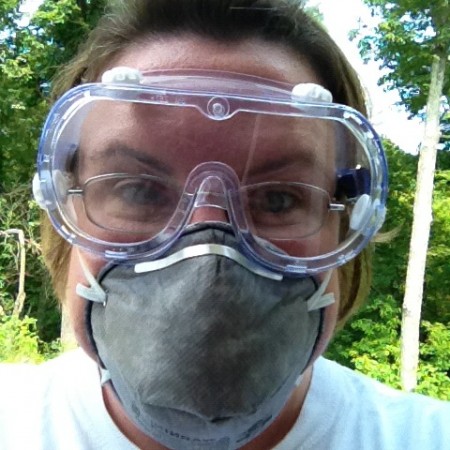 Lovely.
Linking up with Jeannett at Life Rearranged