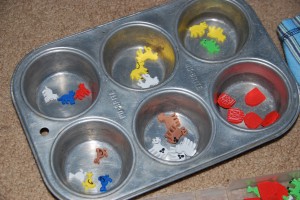 We love to sort! One of our favorite ways to sort objects is to use a muffin tin. By using a muffin tin, there is a natural place for Jonah to put the objects, the sorted piles are easily distinguished, and it keeps the sorted pile from being mixed up. Plus, it's something we already have in our cabinet–SCORE!
When starting with sorting, the easiest attribute to start with is color. Next, I would move to shape. After that, I would move to size. As your preschooler masters this concept, you can move to different attributes to sort…the sky's the limit!
Sorting objects can be found everywhere! Craft pom-poms, foam objects, old keys, dyed pasta, large buttons…just to name a few!
We love to sort foam objects! I have some really fun foam shapes from my teaching days that I purchased at Oriental Trading (linked to my object search to help you find the right objects.) The foam shapes we currently have….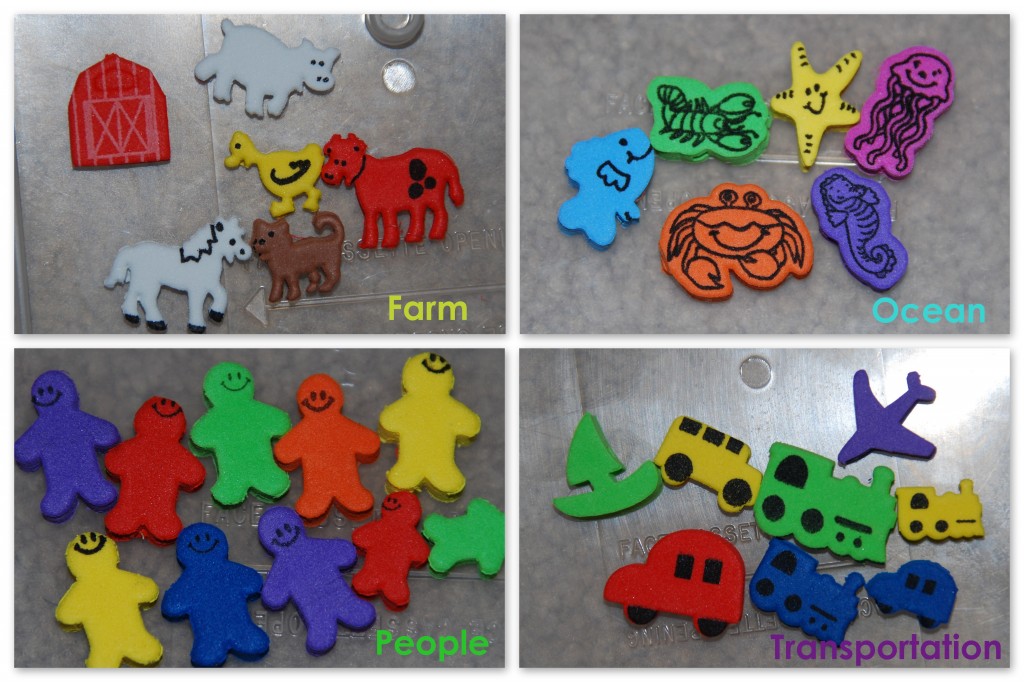 Here's a tip: Some of the foam beads come with a large number (500 pieces)–more than you will probably need. Get with a group of friends, buy several sets, and split them up.  This is how I did it.
For easy sorting objects storage: Use clear VHS tape boxes! (You can purchase these or use some old ones lying around your house)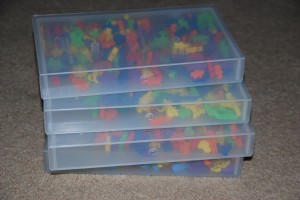 Here are a few of my favorite foam bead sets available at Amazon (You are using Swagbucks to earn free Amazon gift cards, right?)….