Y'all. It's been the busiest and craziest summer ever. BIG things have happened--an emergency adoption, basement remodeling, an eBook. Lots. I'm so full of things to tell you and pictures to show you that I'm about to burst.
But first, I have to tell you about the eBook because I fiddle-farted around and didn't hint about it and now the eBook is going on sale today, and well...you get the picture.
Perhaps you've had a big, fat, crazy summer, too and the thought of back-to-school time makes your heart start racing. You're in good company!
I got together with some of the other bloggers from iHomeschool Network and we wrote The Big Book of Homeschool Ideas. It's jam-packed with homeschool goodness from 55 moms on 103 topics--ages & stages, learning resources, managing life as a homeschool mom, and more. It's BIG (560+ pages long) and wisdom just oozes all over the place from some of my favorite homeschool blogging friends.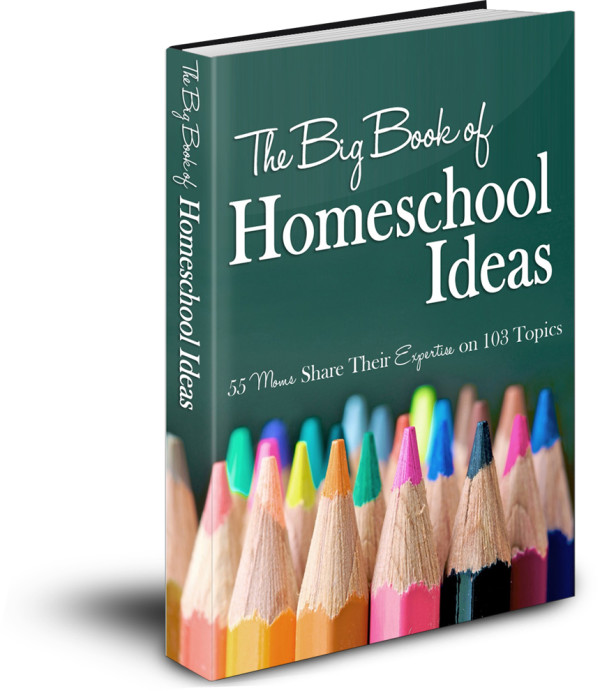 The Big Book of Homeschool Ideas is a digital product in pdf, mobi and epub formats. You get all three formats with one purchase. You can read it on your computer, iPad, tablet, laptop, smart phone, or any device that can read those formats (pdf, mobi and epub).
While you're preparing your heart and home for a new homeschool year, treat yourself to expertise and fresh ideas to make this year the best homeschool year yet! Buy your copy today!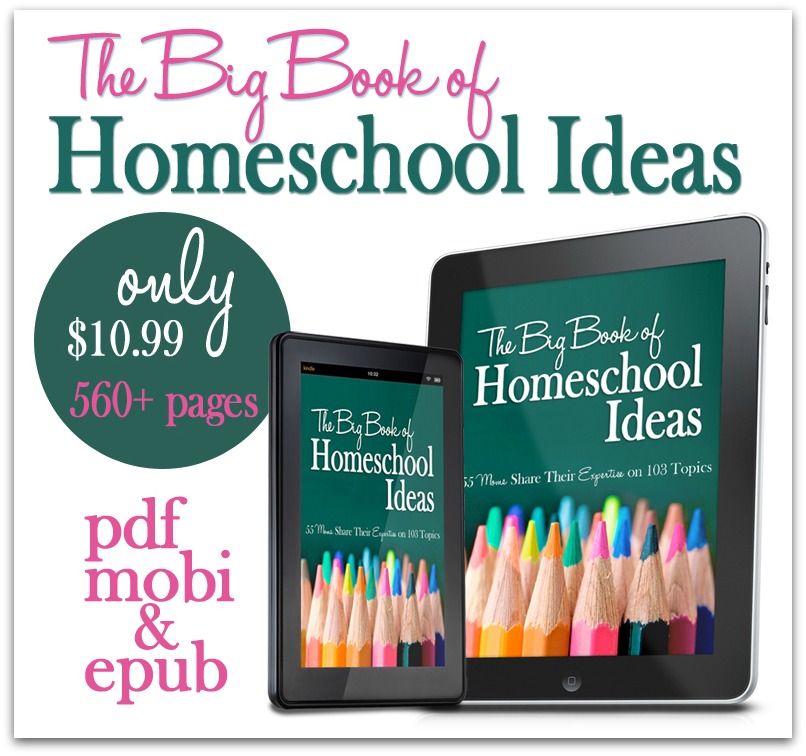 I promise I'll write all the big, fat, crazy things that have happened to us this summer. I'll tell you all about the adoption stuff--It's A Girl! I'll show you pictures of our basement remodel--It's a homeschool room! And I'll get busy sharing my plan for the new homeschool year. In the meantime, go buy The Big Book of Homeschool Ideas. After all, I have an emergency adoption to pay for!