I recently had the honor of making cupcakes for a twin baby shower. My idea for the twin baby shower theme was "Two Peas in a Pod". Cupcakes are my specialty and I'm known for making the best buttercream icing around in my circle friends. I often try to make shaped cupcake cakes, but since this was for a small crowd I had to come up with a cupcake topper the would represent the "Two Peas in a Pod" twin baby shower theme that was also edible. After some time spent in the candy aisle at Walmart, I came up with some adorable "Two Peas in a Pod" cupcake toppers.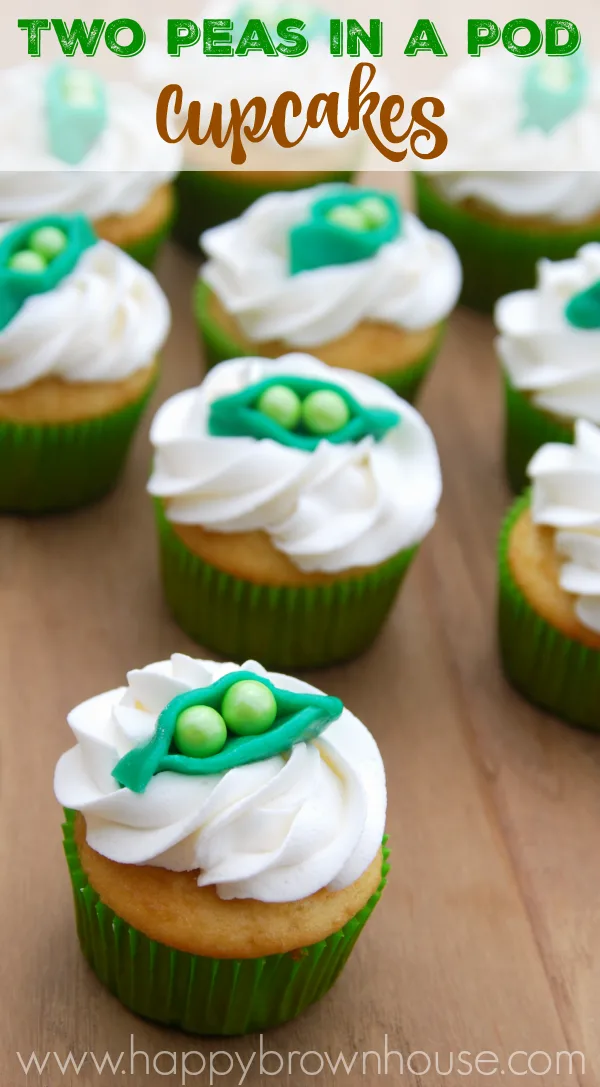 How to make edible "Two Peas in a Pod" Cupcake Toppers
Materials Needed:
Watermelon Airheads Candy (I found mine at Party City, but you could find them at almost any convenience store or gas station)
Green Sixlets Candy ( I found mine in the baking section of Walmart by the candles and sprinkles)

Directions:
I purchased the mini Airheads, so I first cut the Airhead candy in half. This was plenty of Airhead to stretch and mold the pea pod into place.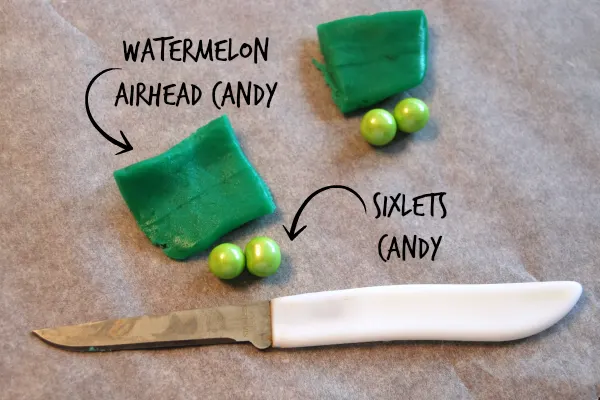 Though sticky, the Airhead candy is easy to mold and stretch a little. I placed two green Sixlets candy pearls in the center and molded the Airheads candy around them to form a little pea pod.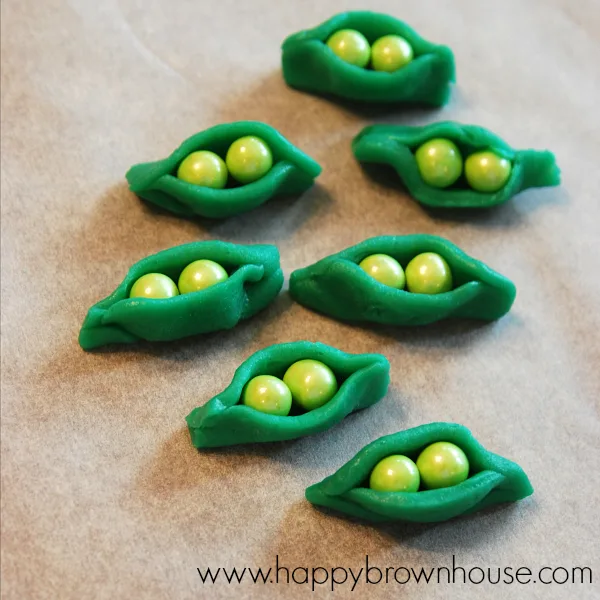 Then, when it was time to ice the cupcakes, I placed these on top of the cupcakes. Easy peasy!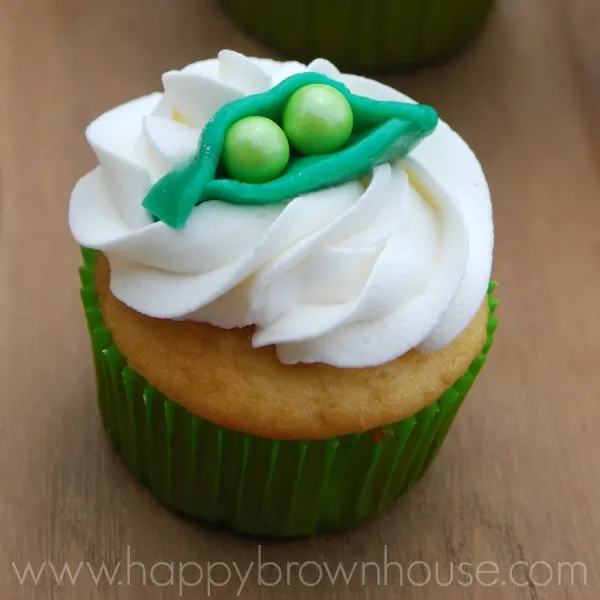 These "Two Peas in a Pod" cupcakes were a hit at the baby shower and everyone loved them. They turned out so very adorable, even if I do say so myself. These were perfect for the twin baby shower. I can't wait to meet the two little sweet peas when they are born!