It never fails. The summer weather is nice, or I have a few extra minutes of time to kill before the next activity. It's moments like these that I wish I had packed something in my car to keep the kids busy while we wait, or to take advantage of the gorgeous weather. I've gathered up what I think are 10 Things Every Mom Should Have In The Car for Summer.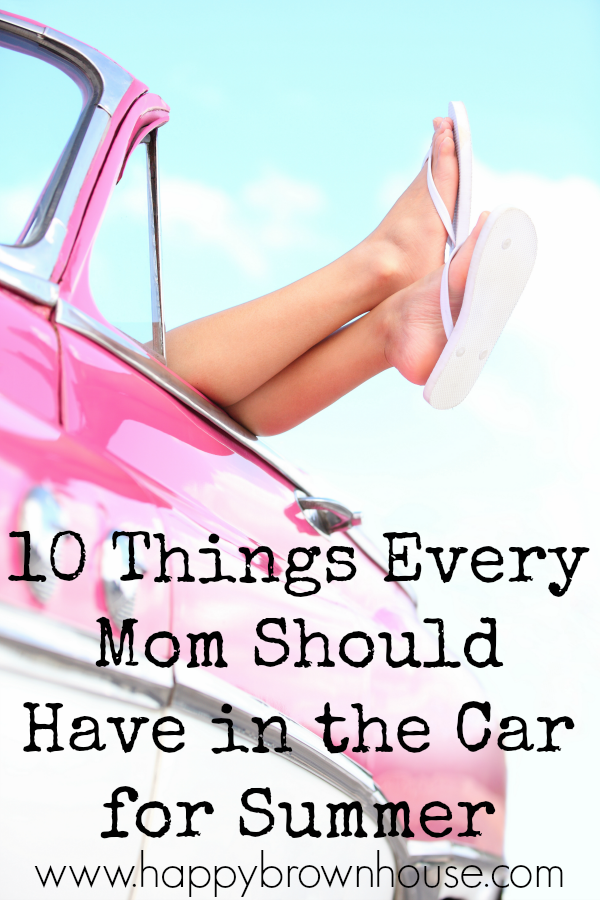 10 Things Every Mom Should Have in the Car for Summer
Necessities:
A Blanket--whether it's for an impromptu picnic or a cool night at the ballfield, we keep a blanket in our van year-round. I really like this Tuffo Water-resistant blanket that comes in a carrying case to keep them contained and out of the way.
Sunscreen--The sun can work a number on your skin--no matter the season. Be sure to sunscreen up if you're going to be out in the sun for an extended time.
Water Bottles--My kids are never without their water bottles, but I know not everyone carries a water bottle around everywhere they go. If you've got the room, put a small case of water in the back of your van so you can hydrate after a quick trip to the park.
Snacks--grab a box of granola bars, fruit pouches, or snack packs of pretzels--anything! If your kids are anything like mine, they're always hungry. If you need ideas, see my post about Easy On-The-Go Snacking.
Wipes--Even if your kids are old enough to be out of diapers, wipes are a necessity. Wipe hands after playing with antibacterial hand wipes, wipe mouths after eating ice cream, or just keep them around for the accidental spill.
Quarters--If you're going to be downtown near parking meters, you'll be looking for change. Go ahead and load up the change holder in your car.
Grab-n-Go Fun:
What else would you add?