Chocolate and Peanut Butter is my absolute favorite flavor combination, so it's no surprise that I love these Chocolate Peanut Butter Cup Nutter Butter Cookies! With just a few ingredients, you can make these for the chocolate and peanut butter lover in your life. These would make a great quick snack or an easy dessert to take to a party–I bet they'd be gone first! They'd also be great to give as a gift to someone who loves peanut butter and chocolate.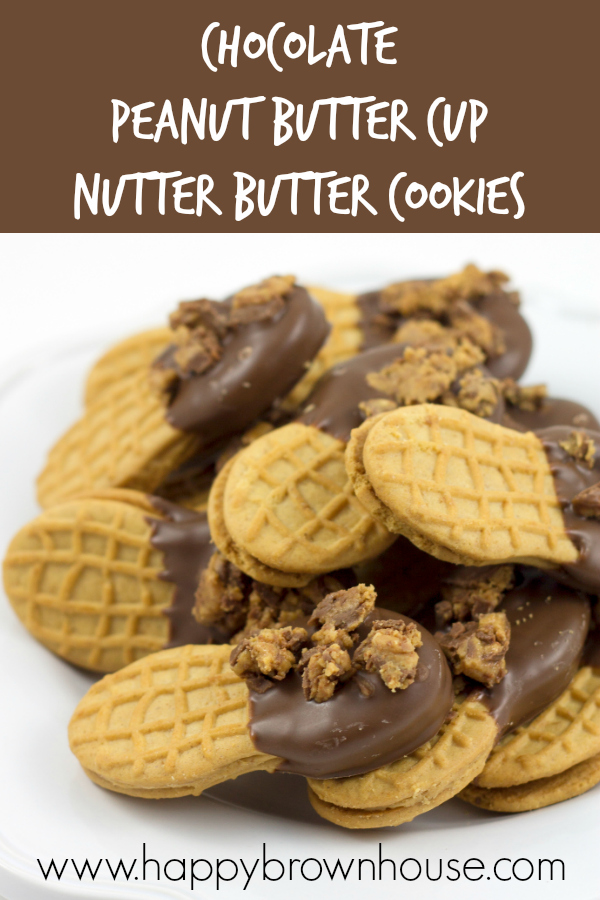 *Affiliate links are present.*
Chocolate Peanut Butter Cup Nutter Butter Cookies
These Chocolate-dipped Peanut Butter Cup Nutter Butter Cookies are the perfect flavor combination. Much like our Valentine's Day Oreos, St. Patrick's Day Oreos, or our Patriotic Oreos, these cookies are easy to put together. The part that takes the longest is waiting for the chocolate to dry because you'll want to devour these immediately!
Materials:
Directions:
Melt the candy melts as directed on the package.
Dip the Nutter Butters halfway into the melted candy.
Place the cookie onto the parchment paper.
Scatter chopped Reese's over the melted candy.
Allow the cookies to harden completely before serving.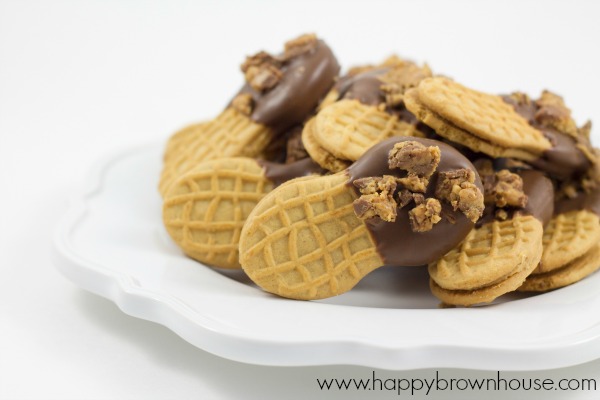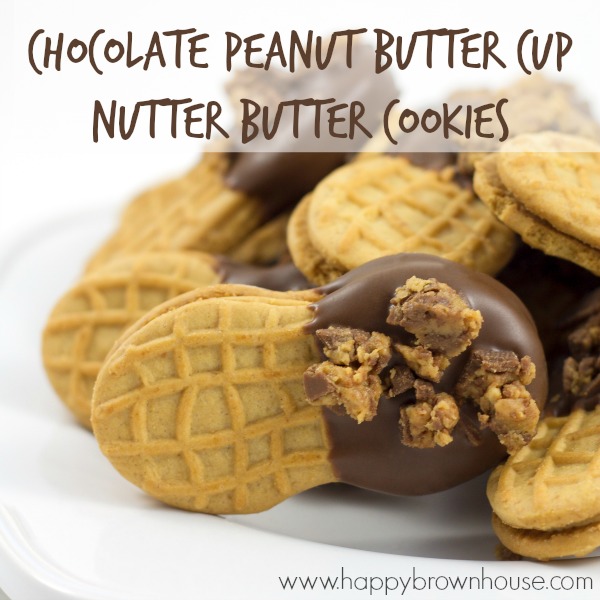 Other dipped cookies you'll like:
Valentine's Day Oreos
St. Patrick's Day Oreos
Patriotic Oreos