I love a good chex mix snack. Some chex mix recipes are all about the salty flavor, while others are sweet. This Crockpot Chex Mix recipe is just the perfect mixture of salty and sweet. It's great to have around for a snack mix at a party, for a holiday neighbor gift, or just to snack on at your house. Using the crockpot to make this chex mix recipe makes it easy to prepare while you're doing other things. This slow cooker chex mix recipe is a winner for sure.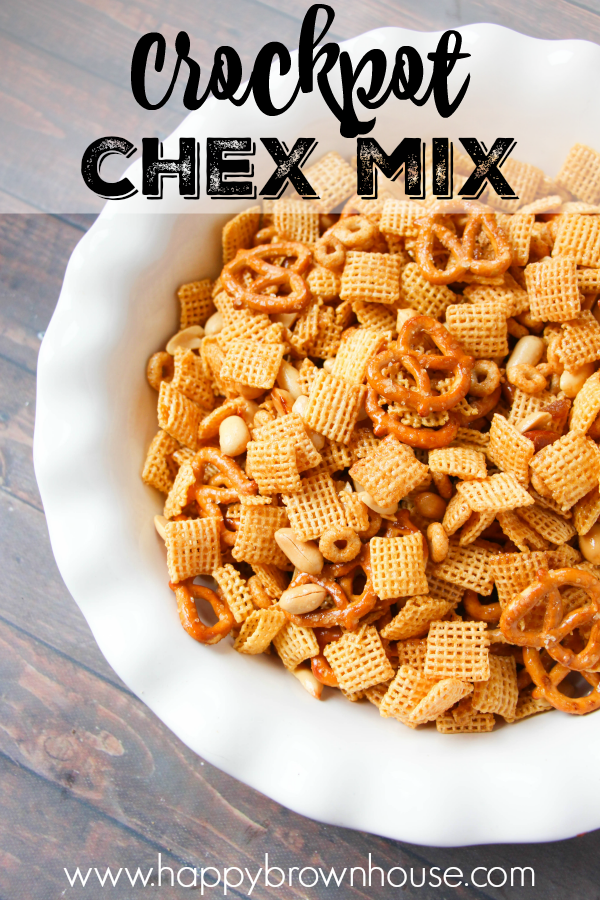 *Affiliate links are present.*
Crockpot Chex Mix Recipe
Ingredients:
10 cups Chex cereal (1 small box)
2 cups pretzels
1 cup Honey Nut Cheerios
1 cup peanuts
1/2 cup butter, melted
1/3 cup brown sugar
1/4 cup honey
2 teaspoons vanilla
2 teaspoons cinnamon, optional
Directions:
Place Chex cereal, pretzels, Cheerios, and peanuts in a large
crockpot
.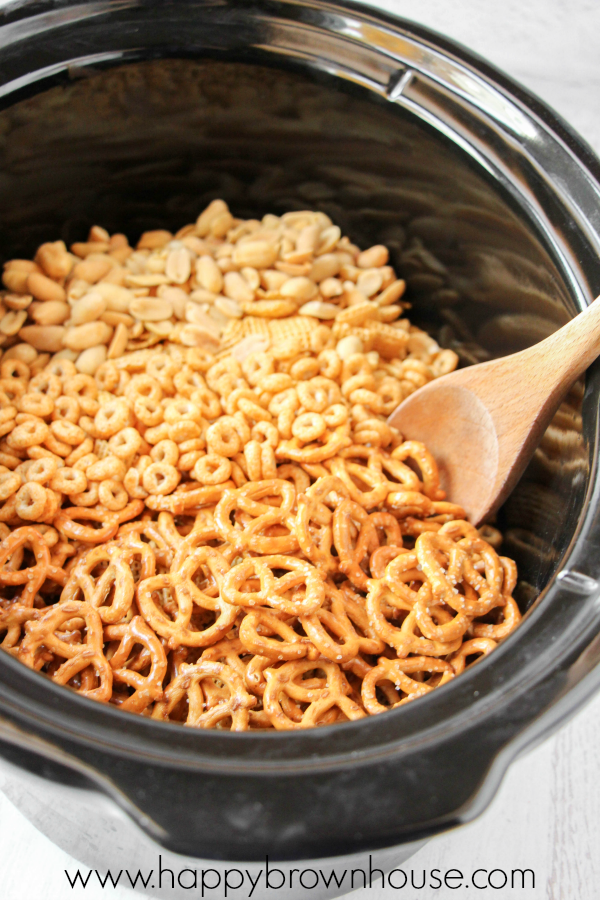 Stir it to make an evenly distributed mix.
Melt the butter and pour over the chex mix in the
crockpot
.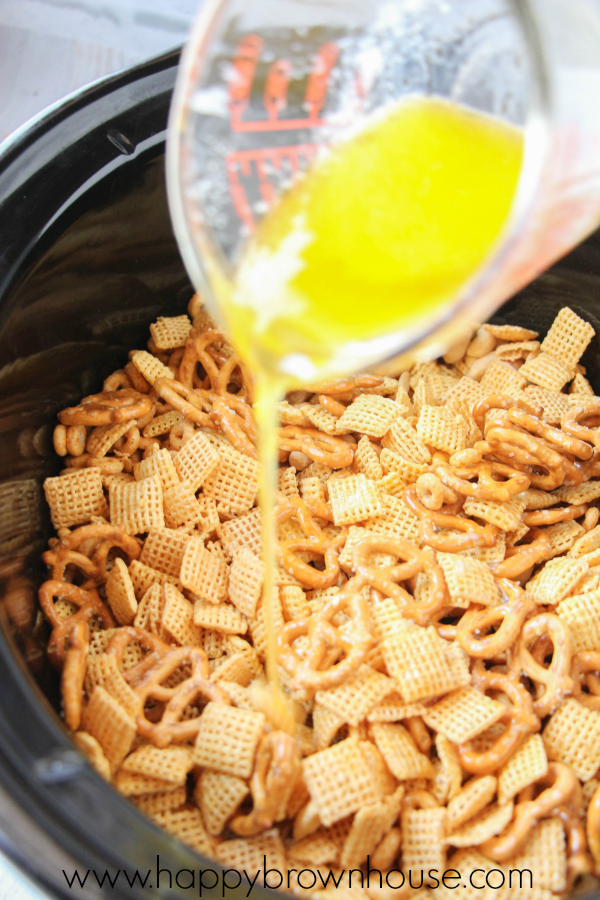 Stir. Then, sprinkle half of the brown sugar on top. Stir again and add remaining half of brown sugar.
Drizzle on the honey, vanilla and cinnamon (if using).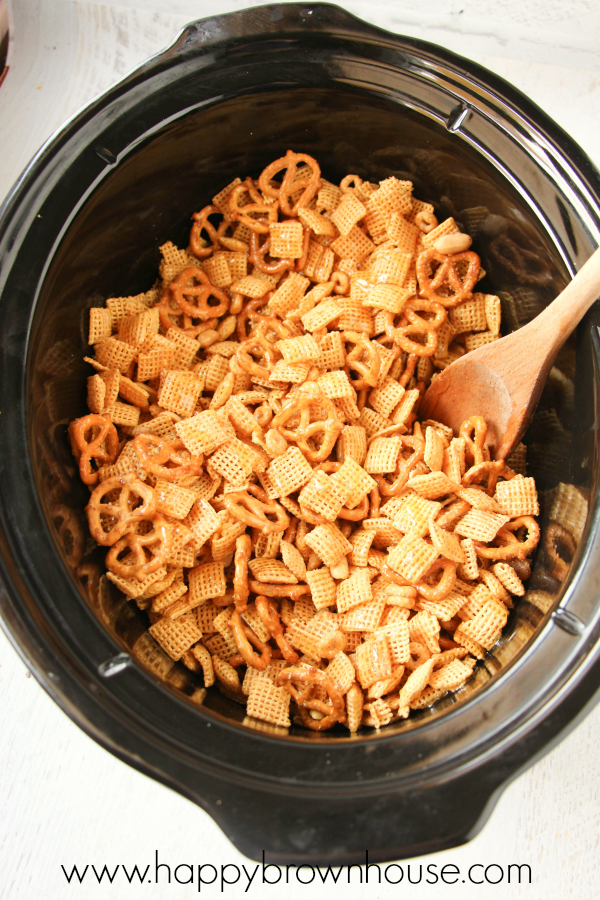 Give the whole thing one final stir and then warm it in the
crockpot
on low for 2 hours, stirring approximately every half hour.
Serve warm or cold.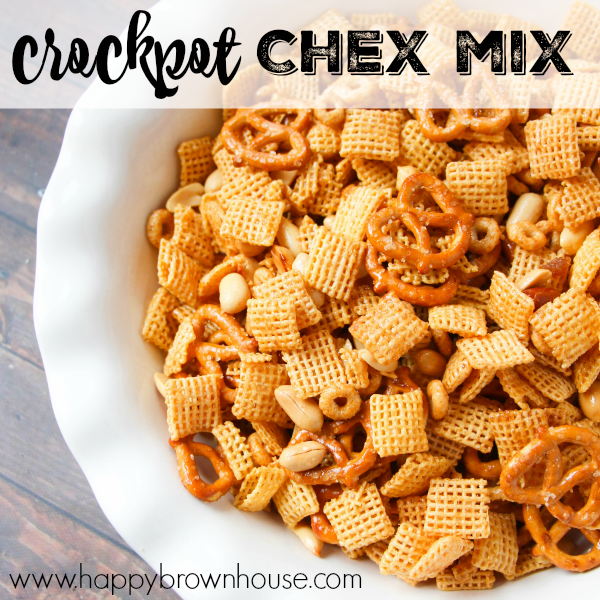 If you like this recipe, then you're sure to like our easy to make
Cinnamon Sugar Pretzels
 for another addictive snack recipe perfect for parties, neighbor gifts, or a special snack at home.