With Memorial Day and the Fourth of July coming up, I'm thinking about the stars and stripes, the freedom we have in America, and the sacrifices it took to get those freedoms. I'm so grateful to live in a place with so much freedom, even if I do think America is taking some things to the extreme lately–and don't even get me started about the elections! Mercy. It's probably best to stick with desserts, right? These Patriotic Oreos are a quick and easy dessert to take to your Memorial Day of Fourth of July Gathering or Barbecue. They'll be a hit with the kids and you can even include the kids in making them. My boys loved to help with the sprinkles!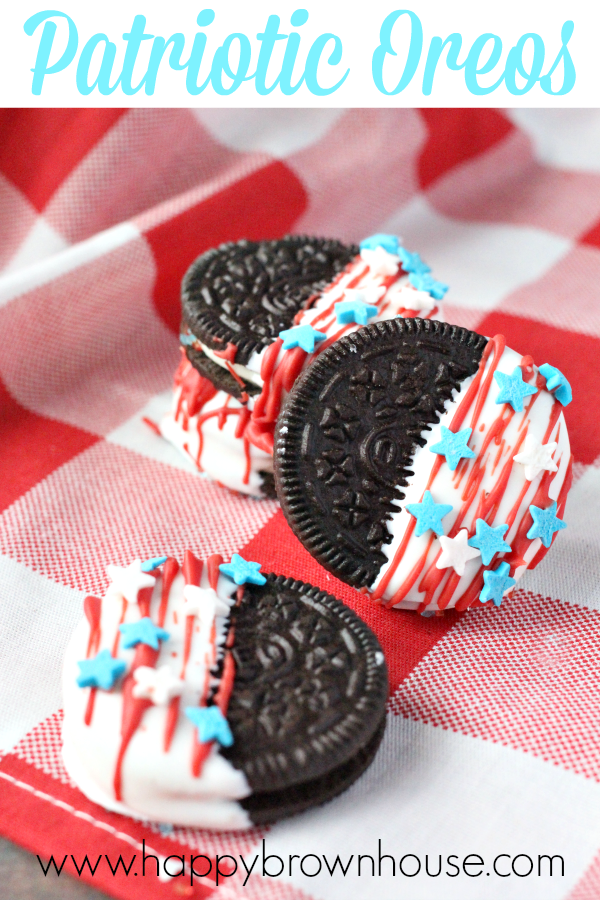 Patriotic Oreos
Ingredients:
2 Tablespoons vegetable shortening or lard
Directions:
Prepare a surface with parchment paper or a silicone baking mat for the candy-dipped OREOs to dry on.
Melt the white candy melts in a microwave-safe bowl, along with a tablespoon of shortening, heating for 20 second bursts and stirring in between until you reach a smooth consistency.
Dip the OREOs halfway into the melted white candy, pull out, and let any excess candy drip off, and then double dip.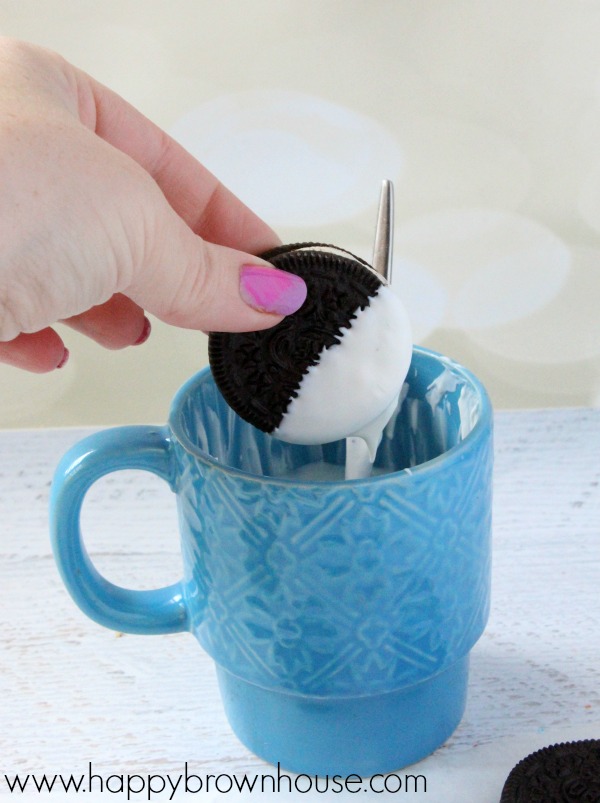 Allow the white candy coating to dry. I found that by the time I was done the 12th cookie, the 1st cookie was dry.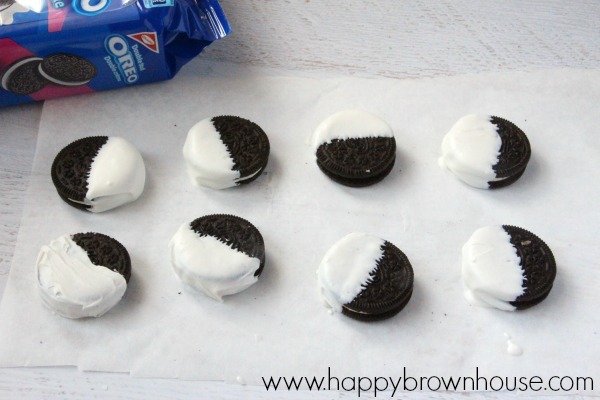 Melt the red candy melts using the same method outlined above. Using a spoon, drizzle the melted red candy over the white candy coating in straight stripes. Immediately sprinkle the Star sprinkles on top.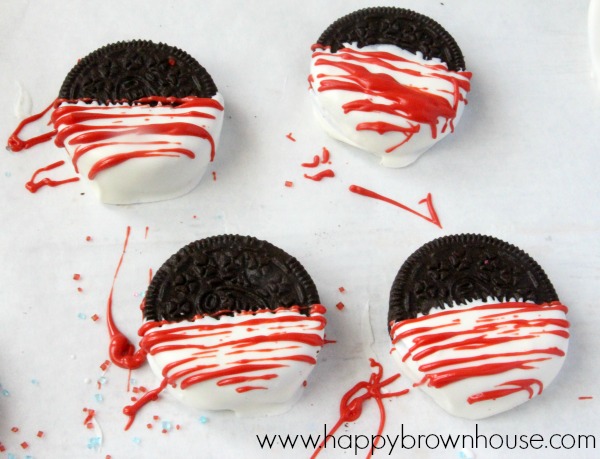 Allow to dry before serving or storing. These will keep in a covered container for up to two weeks.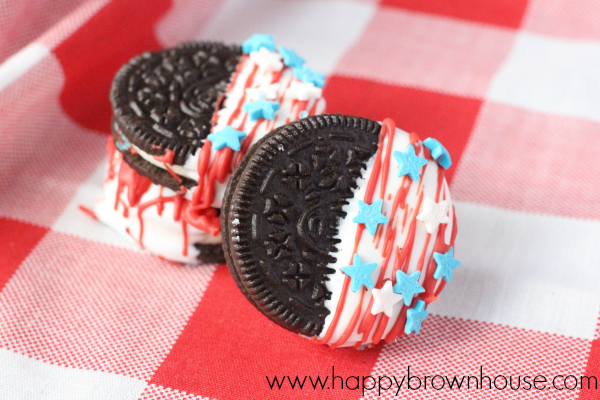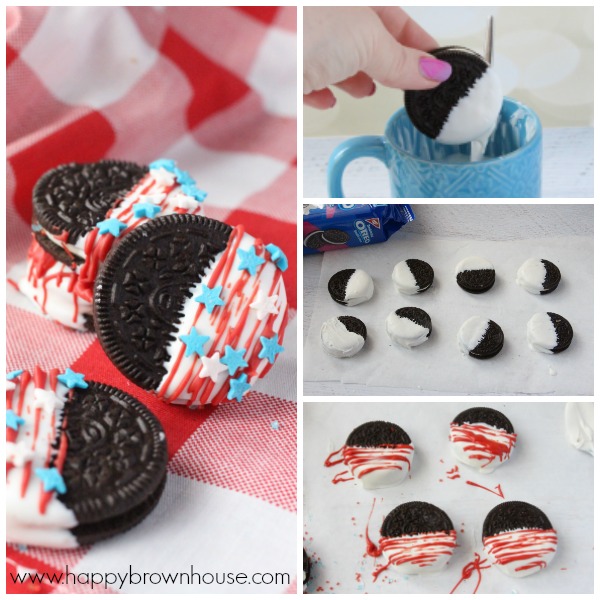 Our Memorial Day and Fourth of July plans are usually low-key with a barbecue, fireworks, and the local parade. So tell me, what do you usually do for Memorial Day or the Fourth of July?
Are you following me on Pinterest? You totally should be! I love pinning fun educational activities for kids, recipes, and the occasional home improvement idea. Follow me here: Happy Brown House on Pinterest