These Cinnamon Sugar Pretzels are so easy to make! If you place this cinnamon pretzel snack in a cute package, they would make a great Christmas neighbor gift, teacher gift, or just a special snack for the family. The cinnamon sugar mixed with the salty pretzels is a fantastic combo and everyone that has tried these loves them…so much that they can't stop eating them. Ahem, not that I would know anything about that.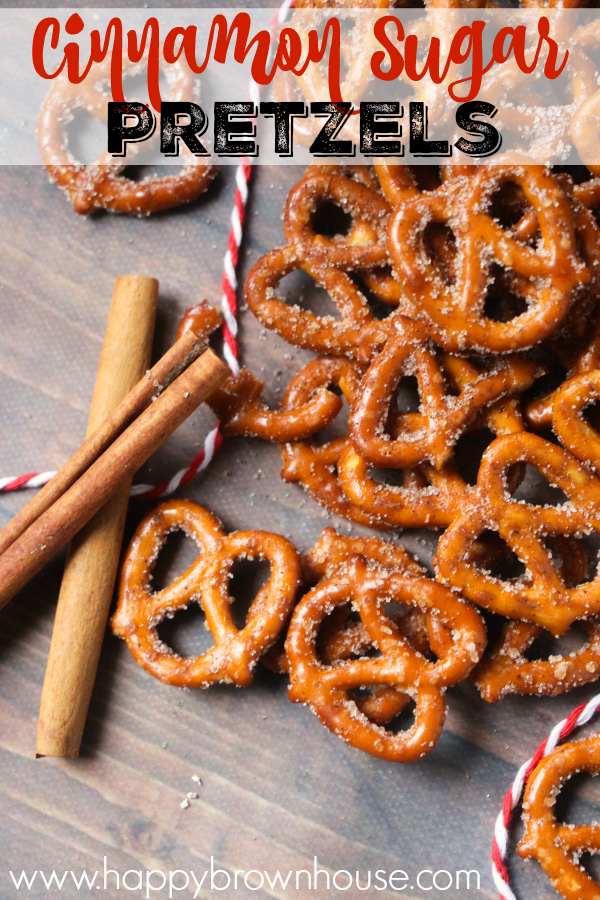 Cinnamon Sugar Pretzels Recipe
Ingredients:
5 cups pretzels
1/3 cup coconut oil, melted
3 Tablespoons sugar
3 teaspoons cinnamon
Directions:
Preheat oven to 325 degrees.
Line a baking sheet with parchment paper or a silicone baking mat.
Place the pretzels in a large bowl.
Melt the coconut oil and pour over the pretzels. Stir to coat.
Mix the sugar and cinnamon together and then sprinkle over the pretzels, stirring to coat.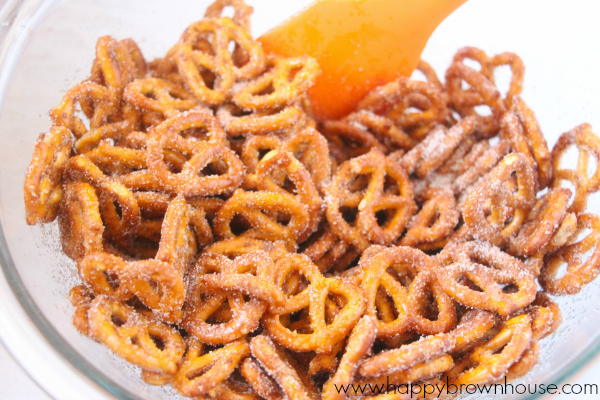 Place the pretzels on the baking sheet and distribute in an even layer.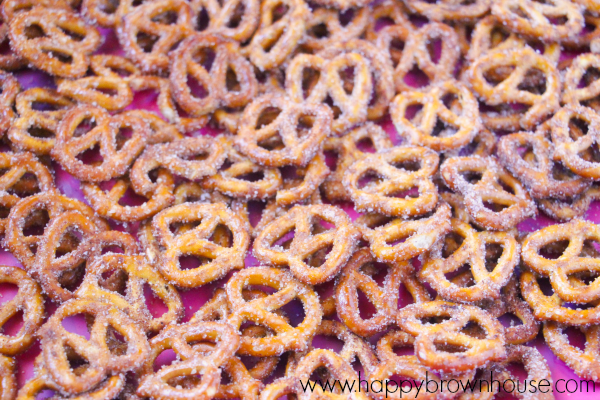 Bake for 10 minutes until the coconut oil has absorbed.
Allow to cool completely before storing.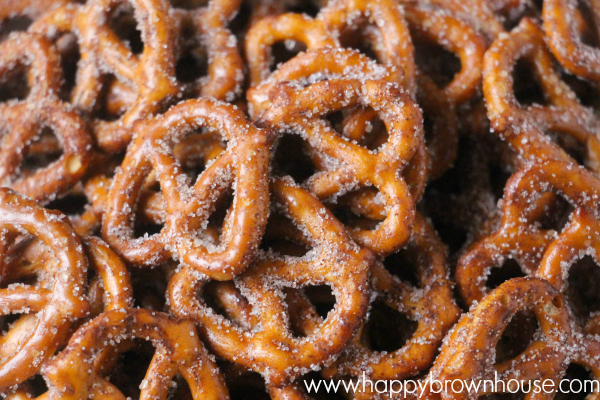 See–sweet and salty perfection. I plan on having these and our Peppermint Bark Oreos to snack on during all of our holiday gatherings. I'm also packaging them up for all the special people in our life–neighbors, Sunday School teachers, and friends. With just a few ingredients, they are an easy and inexpensive gift idea.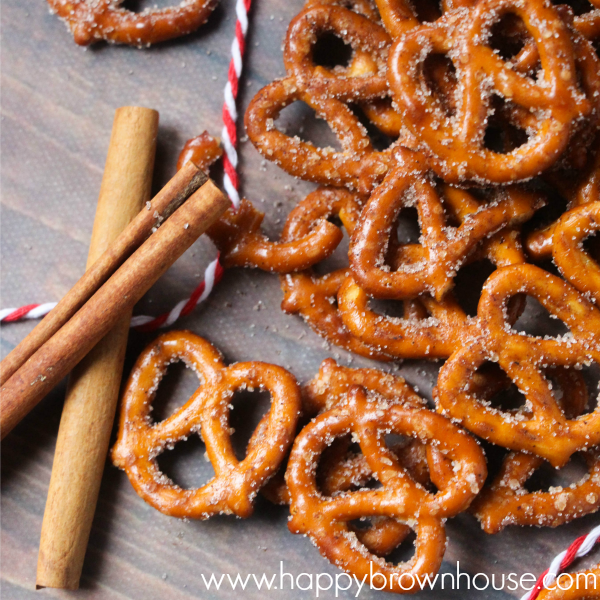 Other Holiday Posts You Might Like
Peppermint Bark Oreos
Reindeer Floats
Wood Slice String Ornaments
Ham, Egg, and Cheese Breakfast Casserole