These adorable Reindeer Floats are easy to assemble and would make a fun treat for watching movies with the family, or any of your holiday traditions. My kids thought they were hilarious and fun–they really liked making these together!
This post has been compensated by Collective Bias, Inc. and its advertiser, Dr Pepper/Seven Up, Inc. All opinions are my own. #BrighTENtheSeason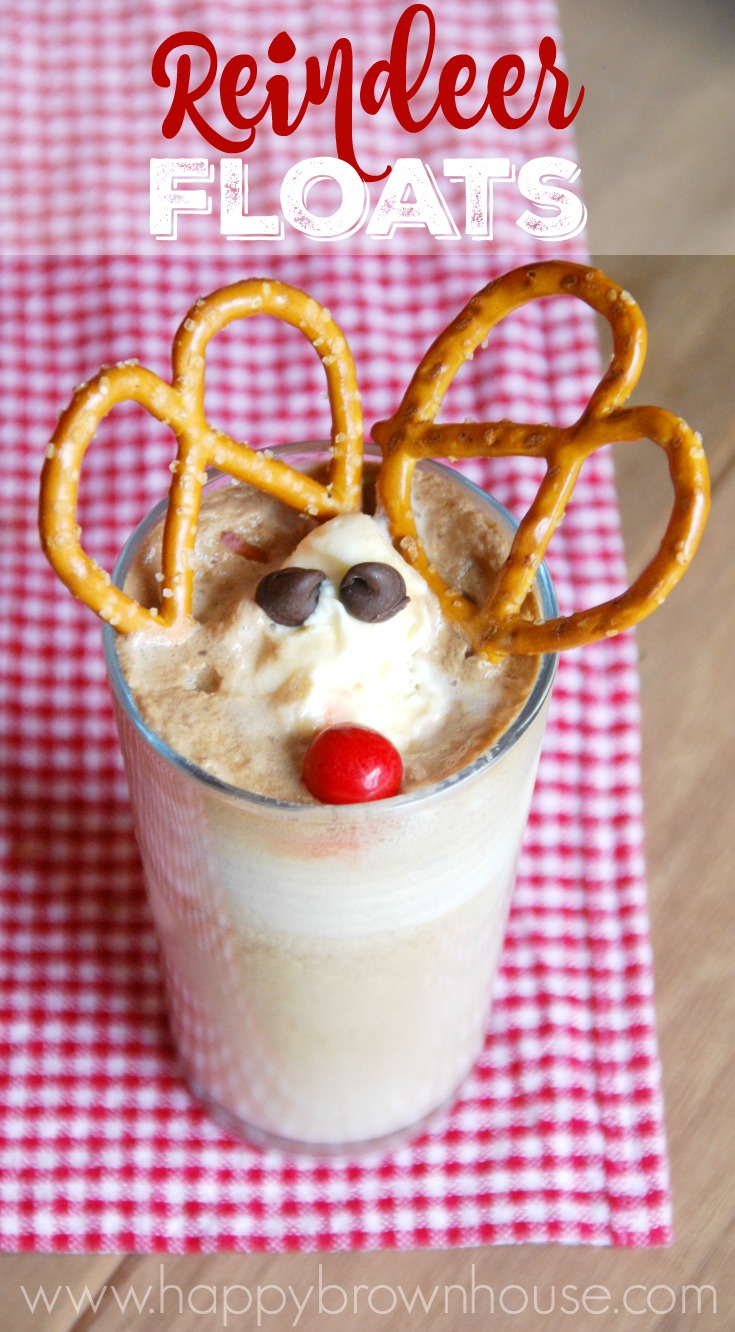 Some of my favorite holiday moments are the simplest things: watching the Christmas tree lights sparkle each night as we read bedtime stories, decorating gingerbread houses with friends, and singing by candlelight at our church's Christmas Eve service. Each year, I look forward to making new memories and sharing in our traditions together as a family.
One of our favorite family traditions is to pile up on the couch and watch holiday movies together. My husband and I grew up watching these every year and now we watch them with our kids. We make it fun evening with snacks, cuddles on the couch, and lots of laughter.
How to Make Reindeer Floats
Ingredients
Vanilla ice cream

RC TEN® (my family likes RC TEN®, but I personally prefer A&W TEN®)

2 chocolate chips (or candy eyes)
1 red round candy (I used a gumball, but almost anything would work)
pretzels
Directions
Place two scoops of vanilla ice cream in a glass.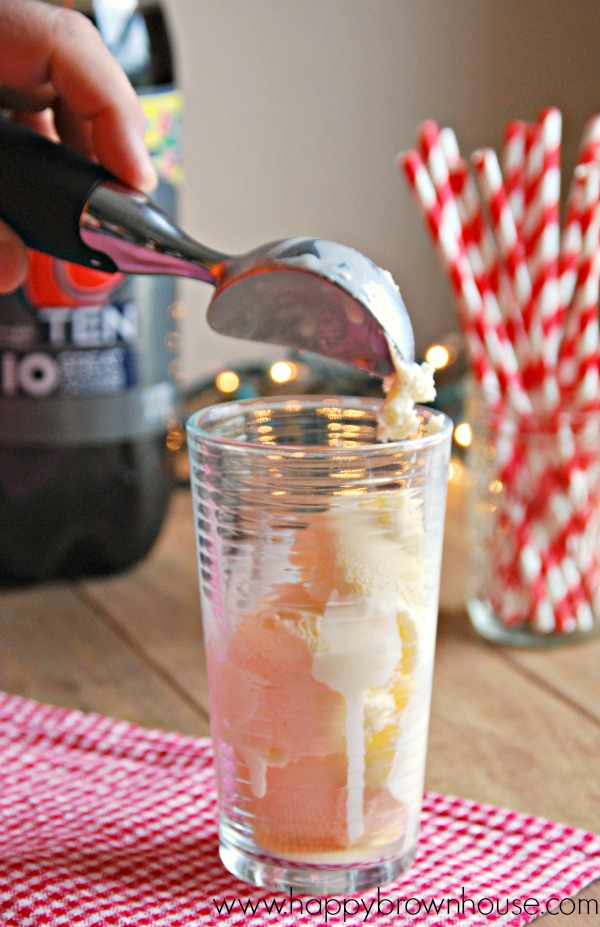 Pour RC TEN® (full flavor, only 10 calories) in the glass. (I used A&W TEN® for my personal float, but the rest of my family prefers RC TEN®.)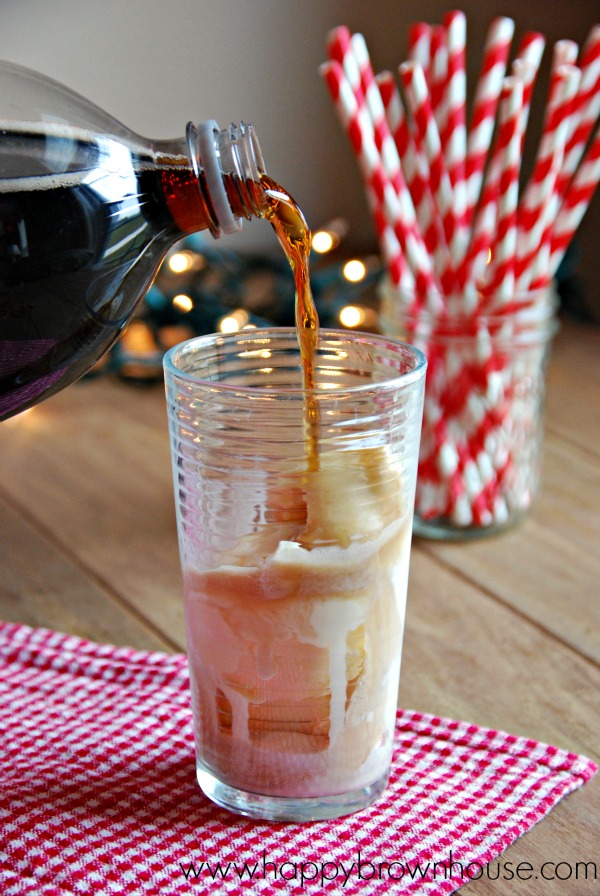 Make a reindeer by placing two chocolate chips, one piece of round red candy, and pretzels on the top of the ice cream.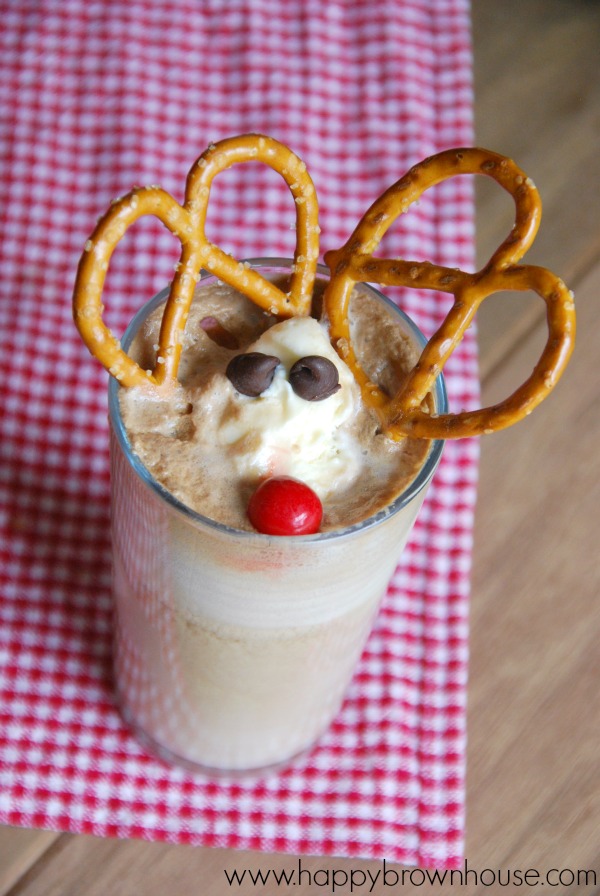 Enjoy!
So, tell me: What are your favorite holiday moments?