These Red Velvet Cake Mix Cookies are so easy to make. They are perfect for the Christmas Cookie Exchange, Christmas neighbor gifts, or to leave out on Christmas Eve for Santa. Really, who doesn't love red velvet? These beautiful red velvet cookies with white chocolate chips just have Christmas written all over them.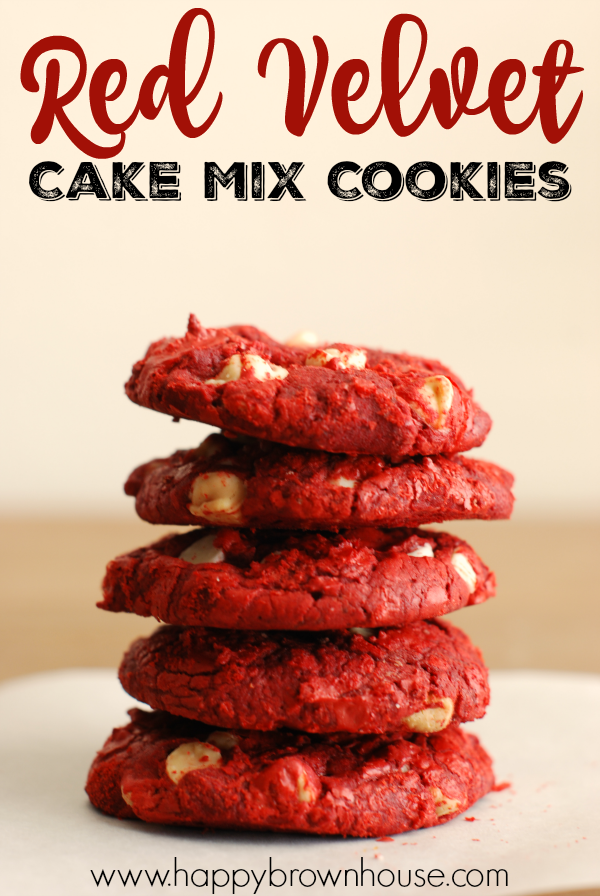 These cookies need very little ingredients, so they're quick to pull to together. The beauty of these cake mix cookies is that you can exchange the cake mix and chocolate chips for other combinations. Can you imagine chocolate with peanut butter chips? Or even chocolate with nuts? Yum!
*Affiliate links are present.
Red Velvet Cake Mix Cookies
Materials:
1 box of Red Velvet Cake Mix
1 stick of butter, melted
1 egg
2 tablespoons of water
1 bag of white chocolate chips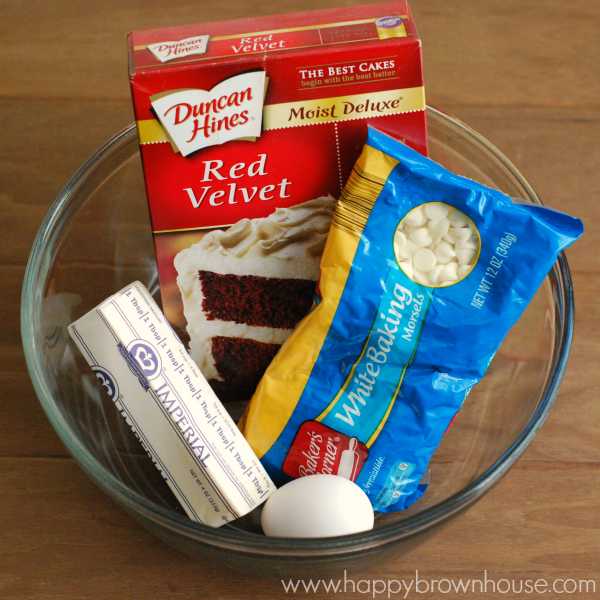 Directions:
Mix all the ingredients together. It's best to mix these by hand. The batter is thick and a mixer wouldn't work well.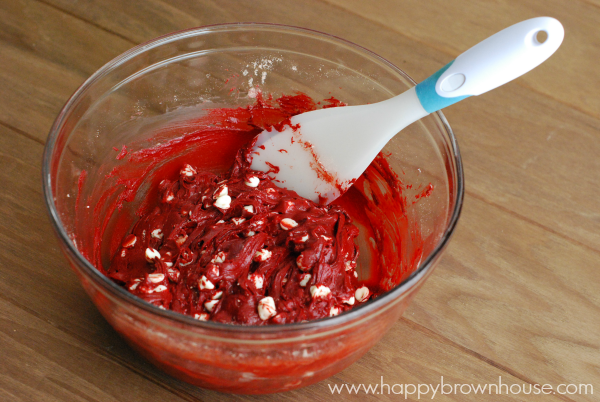 Using a cookie scoop, place scoops of cookie dough about 2 inches apart onto a cookie baking sheet covered in parchment paper or a silicone baking mat.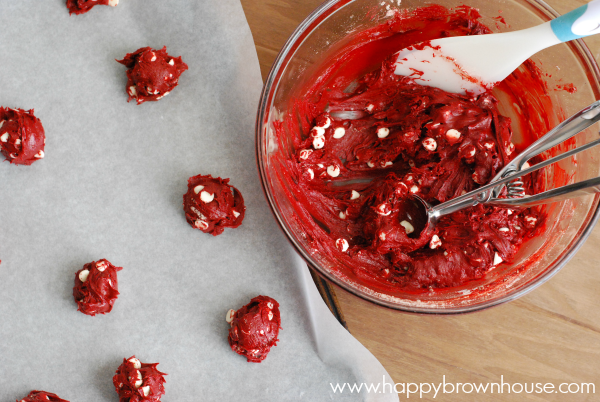 Bake at 325 degrees for 10-12 minutes. Let cool and enjoy!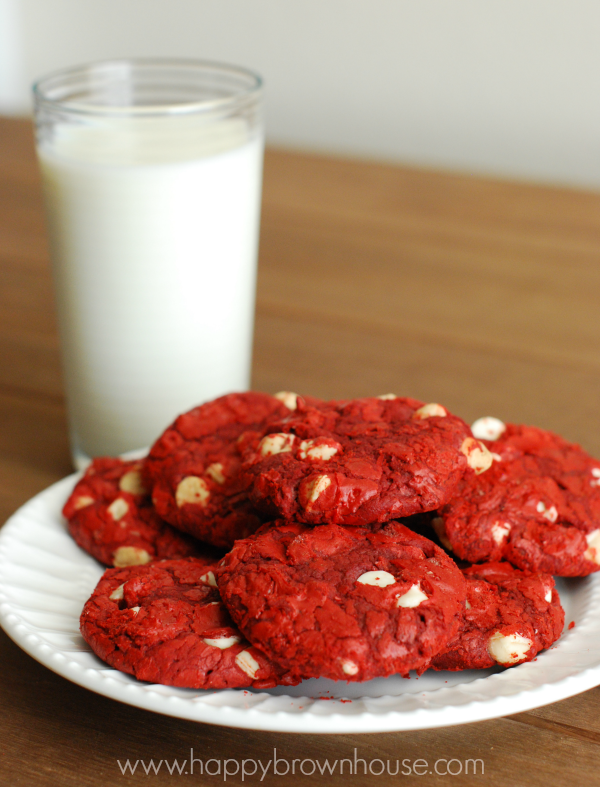 Want other Christmas ideas?
Reindeer Floats
Cinnamon Sugar Pretzels
Peppermint Bark Oreos
Ham, Egg, and Cheese Breakfast Casserole