Dog's Colorful Day is a fun book for young children. The book naturally leads to learning activities focusing on colors and numbers. It's a favorite around our house.
Dog's Colorful Day: A Messy Story About Colors and Counting
About the book:
Dog starts off the day with one black spot on his ear. But it seems that wherever he goes, he runs, rolls, and trots right into colors. As he wanders around town, Dog collects spots made of red jam, blue paint, pink ice cream, and more. When he finally arrives back home, Dog has ten different colored spots. And then it's bath time for this colorful canine, who makes learning colors and numbers easy, messy, and fun!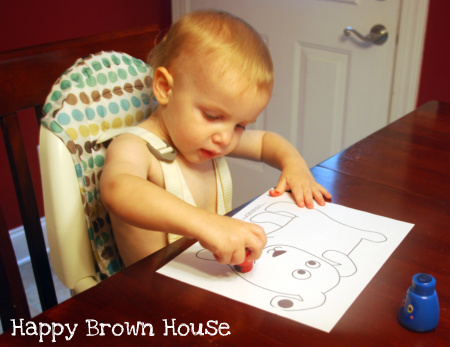 Asher has finally started to join in the learning fun! While his attention span is still very short at this point, he definitely has a desire to join us at the table for activities he can do. At 22 months, he can count to ten with minimal assistance. One of the skills we have been focusing on is color recognition.
Combining the need to work on colors, his interest in dogs, and his counting skills, we spent some time enjoying Dog's Colorful Day. After we were finished reading and pointing to all the colors on Dog, Asher used the dot markers to make dots on a Dog printable from Making Learning Fun. He loves dot markers, so this was a perfect activity for him.
When he finished, we hung his masterpiece on the refrigerator and cleaned up. Asher didn't think he was clean enough and helped himself to a bath like Dog. Ahem...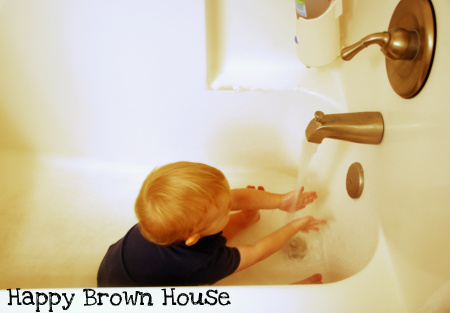 Jonah wanted in on the learning fun, too, so I made some printable activities of our own to focus on more advanced skills like, identifying tallies, reading color/number words, and reading a "key" using color-by-number. I thought I'd share it with you and your little one.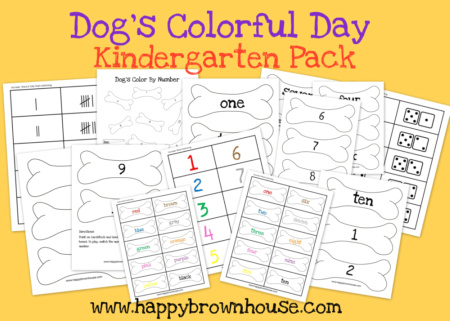 This pack is full of cards for matching games, color-by-number pages, and more!
[Download not found]