Summer is the perfect time to explore shadows and sunshine with your children. The days are bright and the kids need something productive to do. Why not pack a little learning into the summer schedule with a fun sun activity? Let's make a sundial!
Materials:
Posterboard
Paper Plate
Stick or Pencil
Marker
Timer or Alarm Clock
Directions:
Roll the playdough into a ball.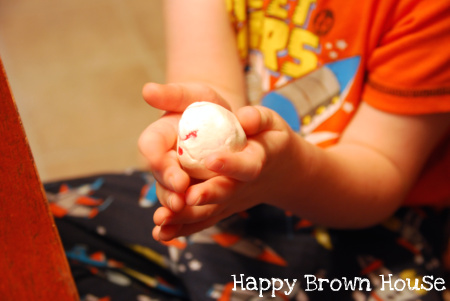 Place the stick or pencil (we used a small dowel rod from our playdough toys) in the center of the playdough ball. Place it in the center of the paper plate.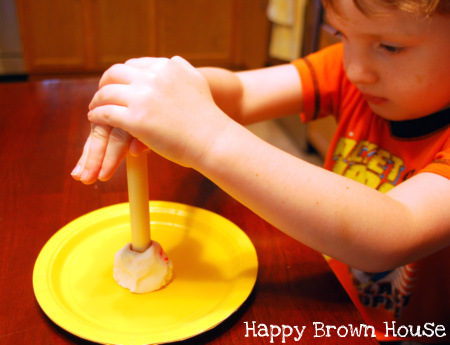 Go outside and place the posterboard on the ground in an area that will get full sun and won't be easily disturbed. Place the paper plate in the center of the posterboard. Trace a circle around the paper plate just in case your sundial gets knocked over and moved. You also might want to weigh down the corners so it doesn't blow away...not that we would know anything about that. 😉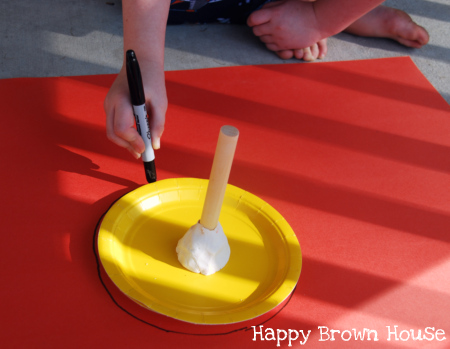 It is easiest to start marking times at the top of the hour. We started at 10:00. Mark a line and record the time on the shadow.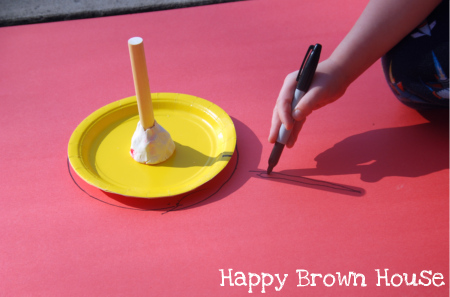 Set the timer or alarm clock so it will go off at the top of the hour for the rest of the day. Each time the alarm clock goes off, head outside and mark the shadow and the time. Eventually, your posterboard will start to resemble a clock.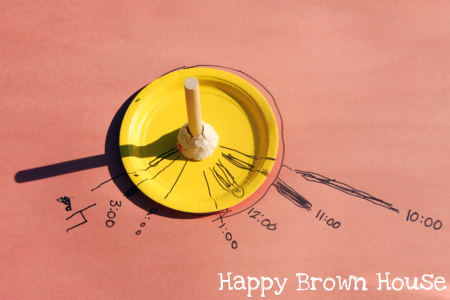 Over the next few days, encourage your child to use the sundial to tell time while they play outside.