I know the pain of fertility struggles. While we had no trouble becoming pregnant the first time, the second didn't come easily. It took almost three years. While that may be a small amount to some who have tried for years longer, the pain is no different. I hope I never forget what it feels like to ache with love for a child you don't have. Recently, a young lady I love dearly saw my growing belly and tears formed in her eyes. I knew exactly what it was that caused her pain. It's sad that something so joyous as a baby bump, can also cause pain to someone struggling with fertility. I hope I never forget what it feels like to see someone else's growing family and yearn for your own...
photo credit: Cariboub via flickr
I'll never forget the happy squeals from huddled ladies at church. I'll never forget walking through the obstacle course of babies to drop Jonah off at his Sunday School room. To a woman struggling with fertility, Sunday morning is anything but fun in a baby-booming church. And then there's the well-meaning people who ask when you're planning to have another baby...because everyone else in your age bracket has two children, but you. Do you dare tell them how long you've been taking medicines to help regulate your body and the uncomfortable doctor visits where they ask the most personal questions? You don't. You force a smile and say, "We'll see..." while trying not to burst into the ugly cry.
I'll never forget being pulled aside by friends who wanted to break the news gently that they were expecting. And feeling genuinely happy for them, but secretly going home to cry with Ray and mourn my own barren state. Because no matter how happy you are for a friend you love, you can't help but feel loss at what you don't have. But I am thankful. They loved me and knew me well enough to care about how I heard the news. They knew that I would rather hear it from them gently, than hear it through the grapevine in public and feel "put on the spot".
I'll never forget taking pregnancy tests filled with hope...only to start my period the next day. It was then that I cursed the medicine that didn't work...again.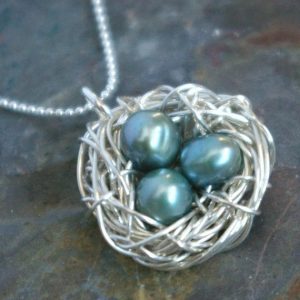 photo credit: ERiaDesigns via Etsy
I'll never forget reading Hannah's story over and over again. Praying the same prayers that she prayed so long ago. Finding hope that God opened her womb and gave her a son, but knowing that He is God and doesn't have to do the same for me. Mourning over hope deferred, and praying for a desire to be fulfilled. I'll never forget praying that God would open my womb and my heart to whatever He had planned for me...but deep down hoping it was my womb, instead of my heart. I held up that prayer with a closed fist, instead of open hands of praise.
I'll never forget the look of helplessness in Ray's eyes. It seemed to be the one thing that he couldn't fix. So many times he held me as I cried myself to sleep. When insensitive comments from others brought me to my knees, all he could do was pray and hold me.
I'll never forget the guilt over wanting more. It's not that I wasn't thankful for Jonah...quite the opposite. I think it made it harder because I know the joy a baby can bring...not just all the "what if" thoughts, but the "remember when" thoughts. Deep down I knew that our family wasn't complete yet. There was still more love to go around and a general consensus with all of us that someone was missing. Jonah began asking for babies. We soon included him in praying for God to send us a baby. He joined us in prayer...and look at us now--adopting AND pregnant!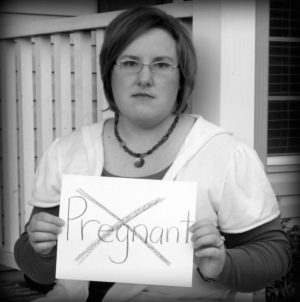 I'll never forget the day we decided to stop trying. I mourned deeply. There were lots of ugly cries. I knew where we were headed, but I couldn't shake the feeling that I wasn't done. It wasn't what I had "planned" or envisioned. I had to grieve over this before I was ready to move on to adoption. While we have always wanted to adopt, I had to deal with these feelings infertility brought up and put them to rest. It was only when I accepted that I might never conceive again and was seriously ok with it, that I felt I could move on. It was only when I could accept what God might have for me without pregnancy that I was ready. Because I believe God is a good God and has my best interest in mind, I had to learn to accept that He had a plan...and it might not involve pregnancy. It was only when I could say, "Lord, I will praise you baby or not" that I could move on. I know too many people who have gotten stuck there, but I knew I had to move past it.
Now I know this, God used this time to bring me to an awareness of the struggles of women facing infertility. While it wasn't a fun lesson to learn, it was only through this time that I have a testimony of God's faithfulness to share with my sweet friend praying Hannah's prayers. Ray and I firmly believe it was this time of yearning, that brought us to the point of saying YES with everything within us when God called us to adopt. And about this pregnancy...I'm still in shock. I laugh and feel somewhat silly when I tell people we run into that haven't heard the news yet. With every baby kick, I say a prayer of thanks.
One thing I know for sure, I'll never forget.