I spent a little time with a long lost friend...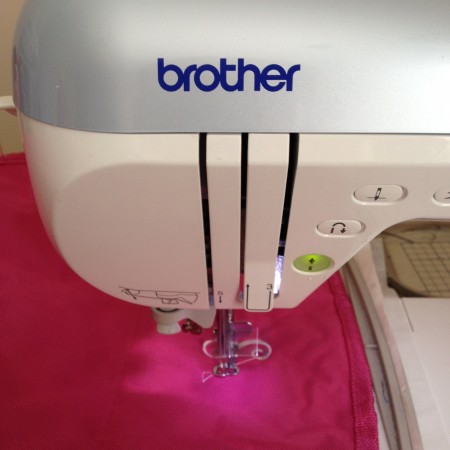 Unfortunately, she's a little sick and needs to go to the doctor to get a tune-up and realignment...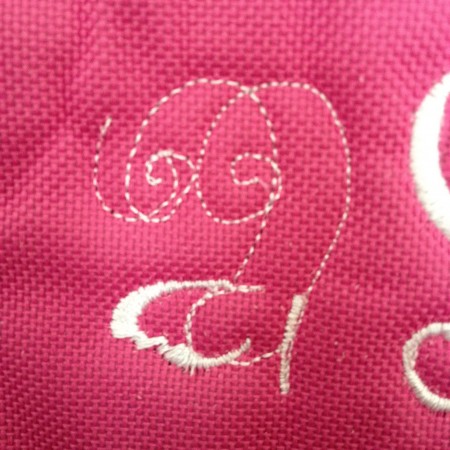 The good news: I finished part of my project list and a present for our friend Titus in spite of my embroidery machine acting weird. Isn't this embroidered camping chair the cutest?!?! More of these are on my list when I get my machine back from the repair shop.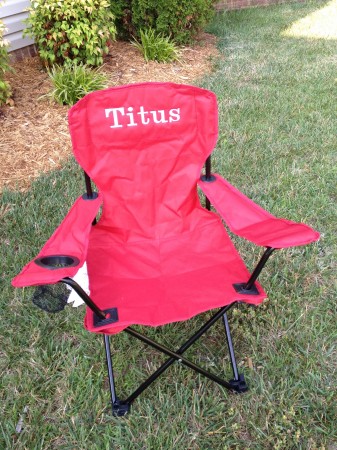 Asher got his own mini baby pool so he could join in the fun without drowning. He liked it. Look at that big toothless grin!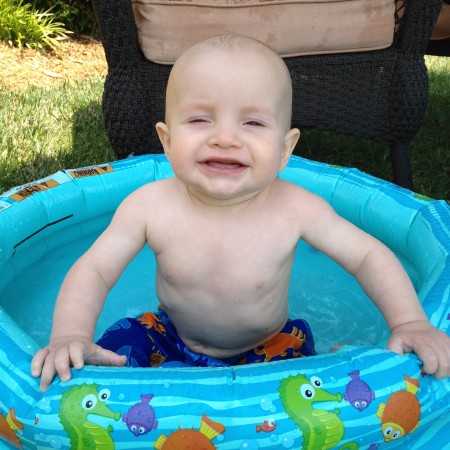 Funny thing is, he didn't stay in here for long. He wanted to get in brother's big pool...of course.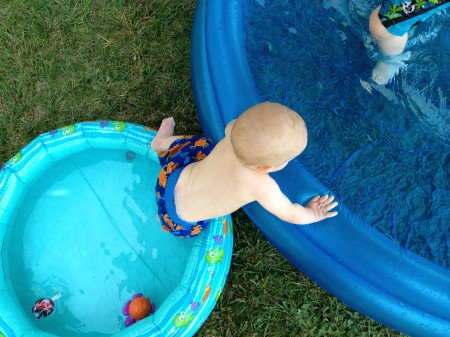 Everyone say it with me, "Awwwwww."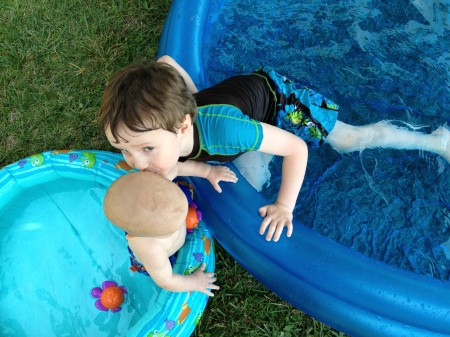 Linking up with InstaFriday at Life Rearranged where cell phone pics are celebrated!