Happy Friday!
I love slow, quiet mornings that involve my coffee and a cinnamon roll. They are my favorite. Using my Dean & Deluca coffee mug makes me think of the trip I took during college to visit my sister in NYC. I bought it the morning I stood outside The Today Show.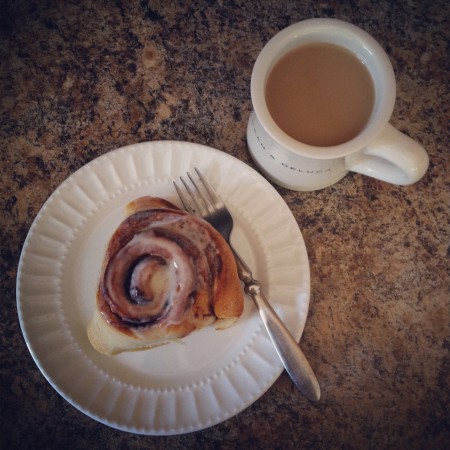 We've been practicing reading and writing three-letter words with Jonah. He's working so hard! He wrote BED all by himself without my help. (I said the word first, and then he wrote the sounds that he heard.) He was so proud he wanted me to take a picture to show Daddy after work.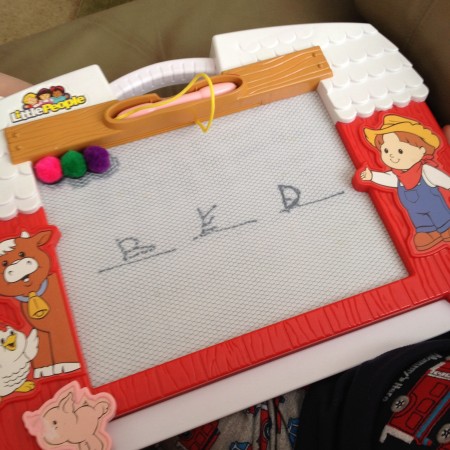 Asher found the easel paper and started unrolling it toilet paper style. He then proceeded to eat the chalk that I had "hidden" from him. He is already so mischievous. He just looks at me and cackles when he knows he's into something.
Then he climbed in the fireplace...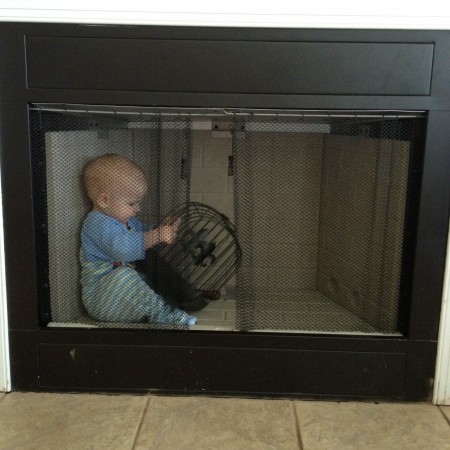 Every single time I put ferns on my front porch I end up in a fight with the birds about where they should and should not build their nest. This year, the bird won. I'm so intrigued with the difference in the eggs. One is speckled and the other is not. The speckled egg is also larger. The problem with bird nests in my ferns is that I don't want my fern to die, so I water it. I am hoping the momma bird doesn't abandon them due to my watering habit because then I'll have to Google things.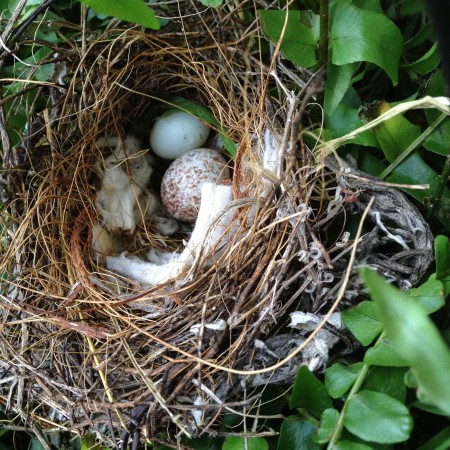 Linking up with Jeannett at Life Rearranged