I love Fridays and sharing a glimpse of our week through my iphone photos. Absolutely love it...it's like scrapbooking for lazy girls.
In light of Asher's "Failure to Thrive" scare, I took lots of evidence that he does, in fact, sit in a highchair with food on the tray. We found out that homeboy likes avocado, which helped him gain 5 ounces in a week. 5 glorious ounces!
I'm thinking Curious George would be the most appropriate 1st birthday theme for this monkey...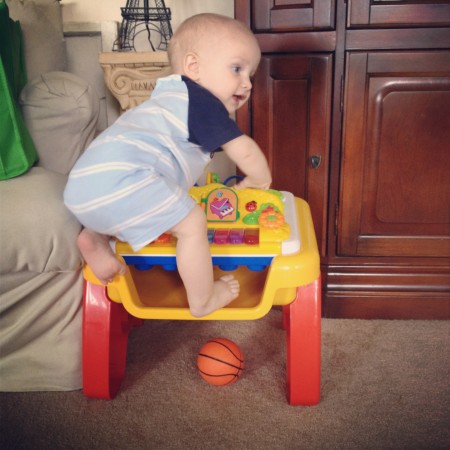 Happy Helper dusted all my baseboards and then started dusting my doors with his old sock dusting rag. You're welcome future daughter-in-law.
Happy Helper did such a fantastic job that I paid him the $3 he needed to ride the train at the mall. He was ecstatic. Also...the train conductor stopped the train because my excited baby had his arm out the window waving at people. As in, stopped the train and walked back to our train car to tell me to keep his hand inside. Yeah.
I sent off a custom crayon roll order for my Etsy shop, Stitches by Sara. I really liked the way this one turned out.
We celebrated our 6th Anniversary and Father's Day on the same day. It didn't work out for us to go out alone, but we had "Fancy Dinner" at home...complete with our wedding china. Jonah loved "fancy dinner" and used the shrimp fork as his salad fork. Have I mentioned lately how much I love this kid?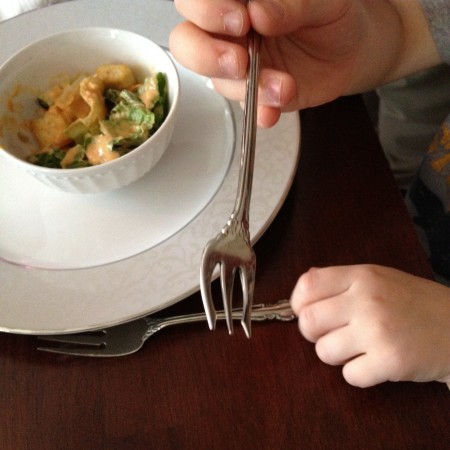 Catnapper...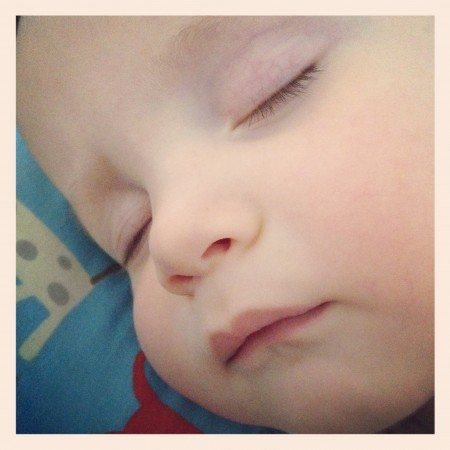 I walked the aisles of Target with Captain America. He's a fierce little fellow.
Happy Friday! What have you been up to this week?
Linking up with Jeannett from Life Rearranged