Our life has been full of creepy, crawly bugs lately.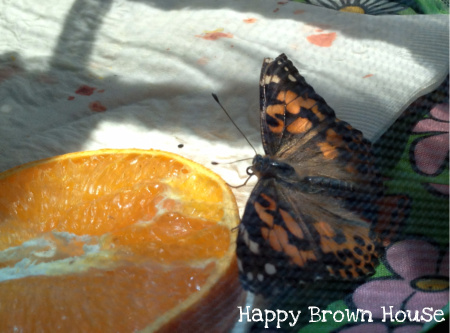 We've watched caterpillars grow and change into butterflies. We've stopped to watch a parade of ants and then watched them problem-solve when the sidewalk chalk paint interrupted their procession...And don't even get me started about the war the Mr. has been waging with the wasps around Happy Brown House!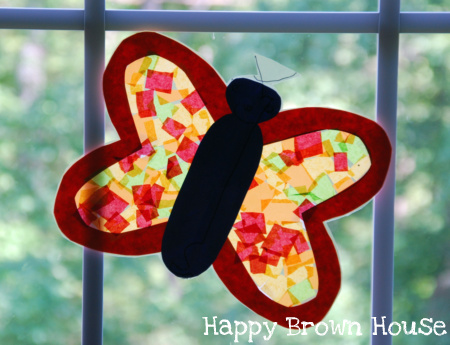 We've made Stained Glass Butterfly Art and Spider Web Snacks.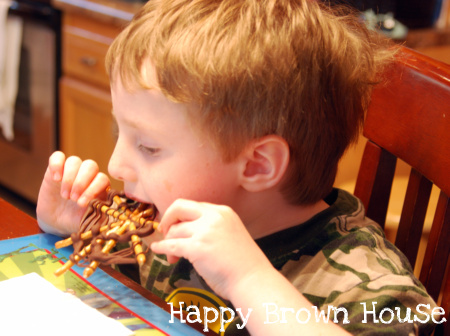 And just when I thought I couldn't handle anymore bugs....we did some more.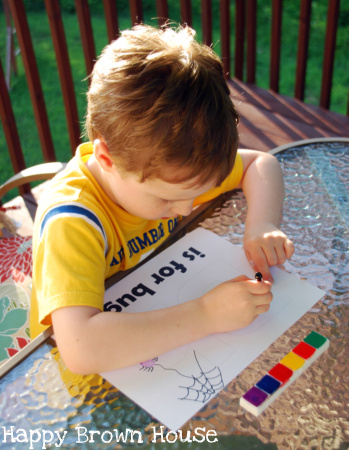 To be honest, I'm so glad we did. I love that I have his fingerprint drawings from his last night as a four-year-old...forever.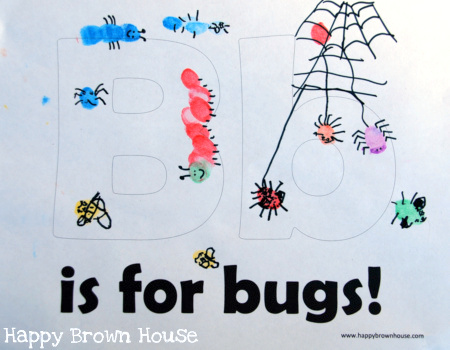 Get your free printable "B is for Bugs" page in the blog shop for instant access.