It's been a while since I've participated in InstaFriday, but I'm back and ready to share! I really need to figure out a new system for keeping up, so if you are a fellow InstaFriday poster, feel free to share your system in the comments.
For now, I'm playing catch up…
Asher found the toilet paper. We've now had to retrain ourselves and Jonah to keep the bathroom door closed. This boy and his antics keep me on my toes!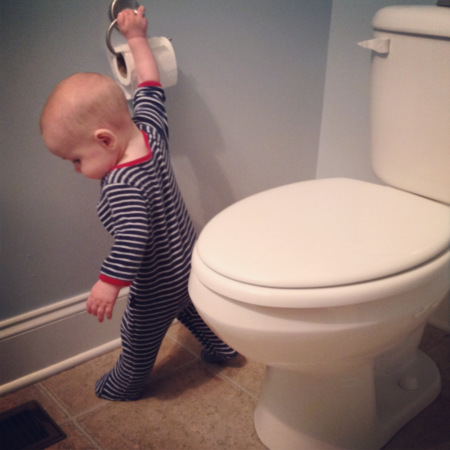 I crossed something off my cooking "bucket list" and made homemade tortilla shells. Don't be fooled, it was out of necessity. In an effort to avoid going to the store (or sending Ray for me), I tried my hand at tortillas. They weren't too hard after I got the hang of it. Ironically, I still ended up sending Ray to the store for something else. Ack!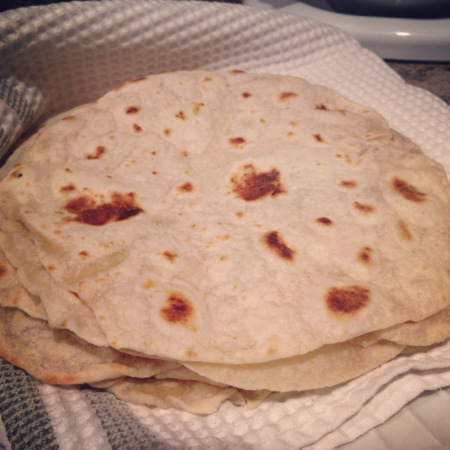 I made some killer cupcakes with perfect looking icing.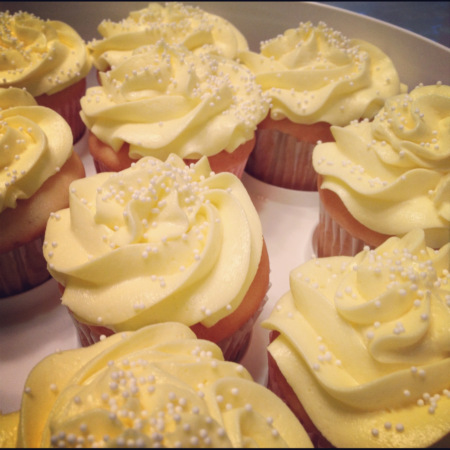 This is the worst part of making cupcakes. It is not so glamorous.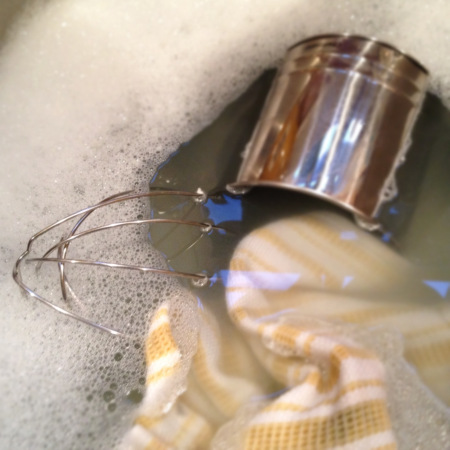 Catnapper fell asleep on me during Sunday Dinner at Granny's house. Translation: In the South, "Sunday Dinner" is what others call lunch. Supper is the evening meal, not dinner.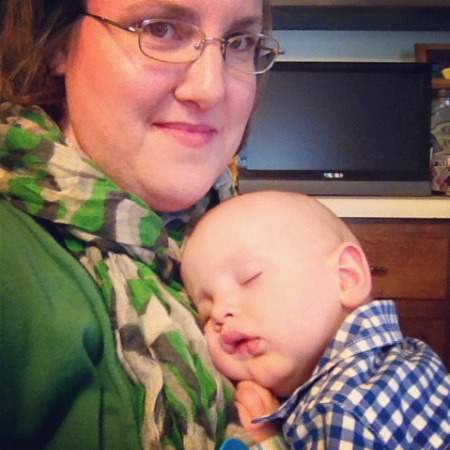 I got happy mail from Hope Ink! Sometimes it pays to have fast fingers on Twitter. I snagged her random giveaway tweet.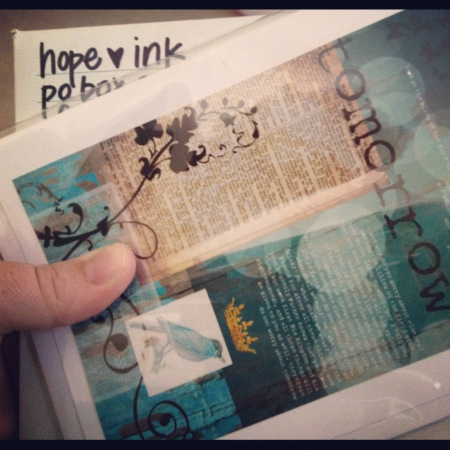 Sunset masterpieces are my favorite. Jonah said this was me yelling, "Noooooooo! Stop that!" Sounds about accurate these days. Gotta love child drawing psychology.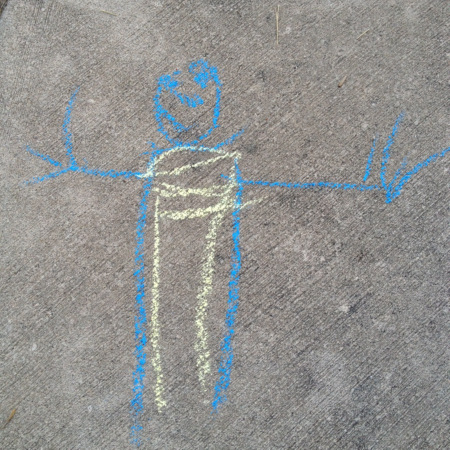 Sneak peek of our house. I kinda love it. A lot.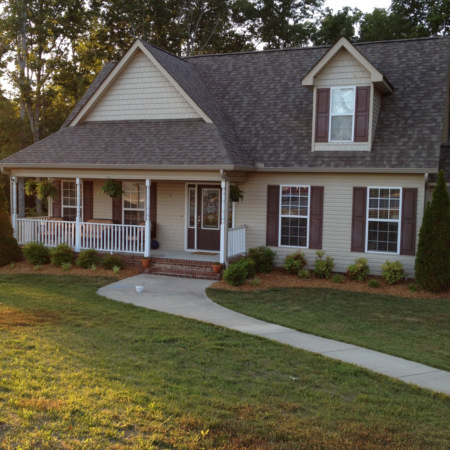 This week's blog posts brought to you by Panera writing sessions. Mr. Happy Brown House must have read my blog post about needing breathing room. He's pretty fantastic, even when I don't deserve it…which is most of the time.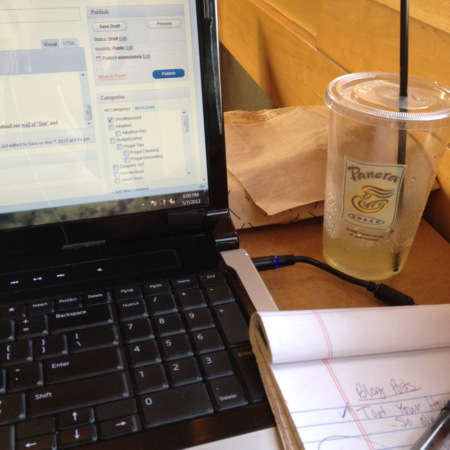 I've been reading, tweeting, sharing and crying over the Compassion Blogger posts this week. My friend Jolanthe (my real-life, hugged-her-last weekend friend) is on the trip with Compassion to Tanzania, Africa. Won't you check out their posts and consider sponsoring a child?
Linking up with Jeanett at Life Rearranged for InstaFriday