We love to read about the Nativity, the true story of Jesus' birth. In our house, these are the books we treasure the most during Christmas time. This list of Nativity Books for Kids is a great list to start with if you'd like to include the Nativity in your own Christmas celebrations. In this list are some coloring books and even the very same kid-friendly Nativity set we own. This list of Christmas children's books includes the traditional telling of Jesus' birth and then there are others that are fictional stories that include the Nativity. Some of our very favorite Christmas books are on this list. I hope you enjoy them as much as we do.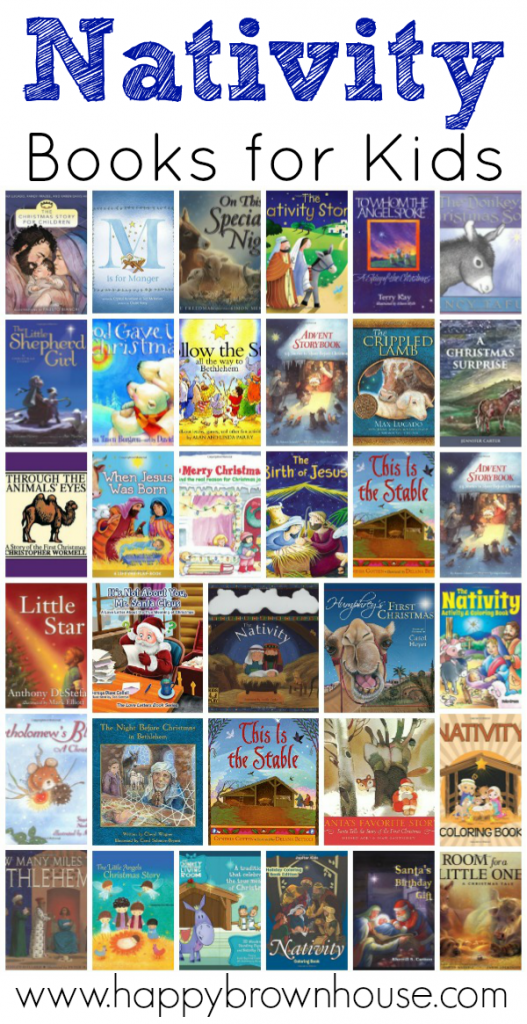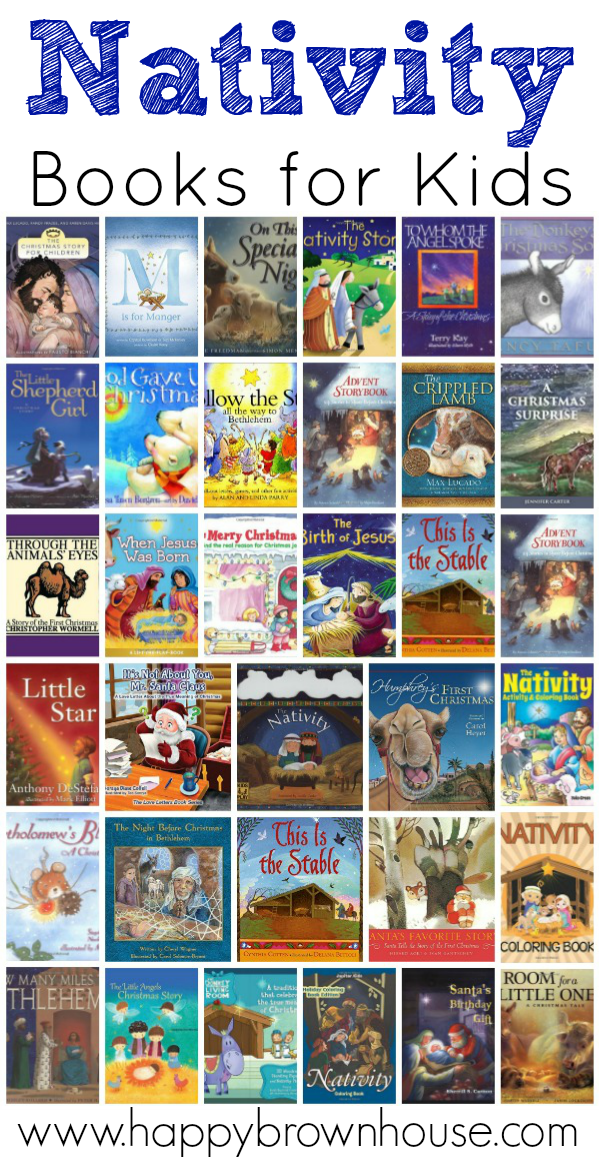 *Affiliate links are present.
Nativity Books for Kids
The Nativity Story (Candle Bible for Kids)
The Nativity Activity and Coloring Book (Dover Holiday Coloring Book)
Nativity Coloring Book: Holiday Coloring Book Edition
God Gave Us Christmas
It's Not About You Mr. Santa Claus: A Love Letter About the True Meaning of Christmas (Morgan James Kids)
M Is for Manger
The Christmas Story for Children
The Nativity (Kids Play)
Humphrey's First Christmas
Little Star
The Donkey in the Living Room Nativity Set: A Tradition that Celebrates the True Meaning of Christmas
Room for a Little One: A Christmas Tale
This Is the Stable
Advent Storybook
Bartholomew's Blessing
The Little Angels Christmas Story
My Merry Christmas: And the Real Reason for Christmas Joy
Santa's Birthday Gift
When Jesus Was Born
A Christmas Surprise: A Read-Aloud Bedtime Nativity Story for Children
The Little Shepherd Girl: A Christmas Story
The Birth of Jesus (My First Bible Stories)
Nativity Coloring Book (Bible Edition)
Follow the Star: All the Way to Bethlehem (Word Kids)
On This Special Night
The Night Before Christmas in Bethlehem
Through the Animals' Eyes: A Story of the First Christmas
The Jesus Storybook Bible : Every Story Whispers His Name by Sally...
Make and Play Nativity
To Whom the Angel Spoke: A Story of the Christmas
The Donkey's Christmas Song
How Many Miles To Bethlehem?
Santa's Favorite Story: Santa Tells the Story of the First Christmas
The Crippled Lamb
Fisher-Price Little People Nativity Set
&
Want more book recommendations? We have a ton of book lists for kids!
Need Christmas crafts for kids? Check out The Ultimate Guide to Christmas Crafts for Kids.